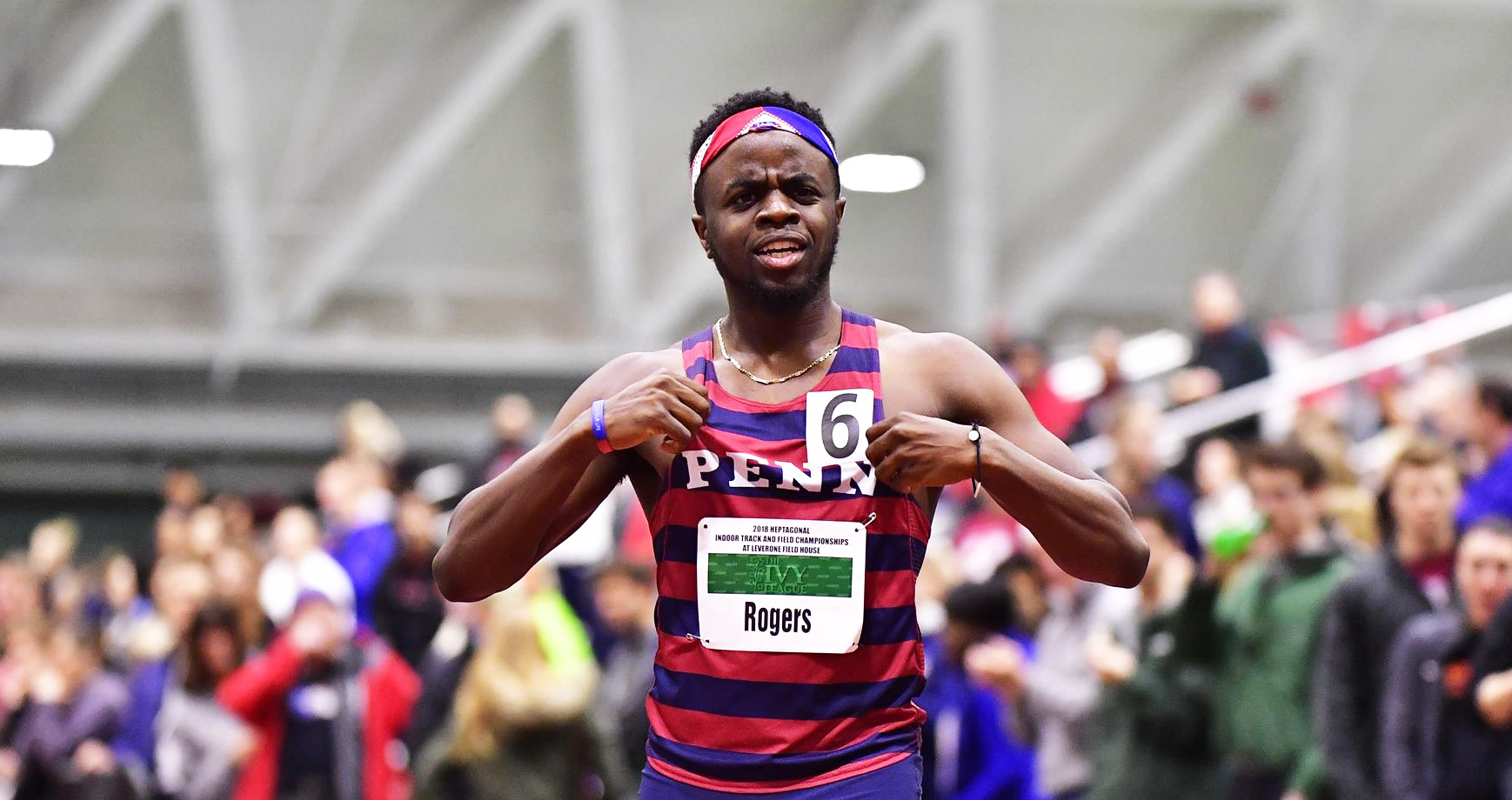 Senior sprinter Calvary Rogers broke the 14-year-old indoor school record in the 200-meter dash on Saturday by running a 21.05 at the Texas Tech Shootout in Lubbock, Texas.
2007 graduate Grafton Ifill III held the previous mark by racing to a 21.24 in 2005. Rogers topped his time by almost two-tenths of a second.
A Rochester, New York, native, Rogers is a co-captain of the men's track and field team and a five-time All-Ivy honoree. Last year, he was a First-Team All-Ivy selection during the indoor and outdoor seasons. 
He is a three-time NCAA qualifier and won the 200-meter dash at the indoor and outdoor Heptagonal Track & Field Championship during his sophomore and junior campaigns.
Rogers is also tied for the school record for the fastest outdoor time in the 200-meter dash, 20.90 seconds, which he ran last year at the Tennessee Relays.