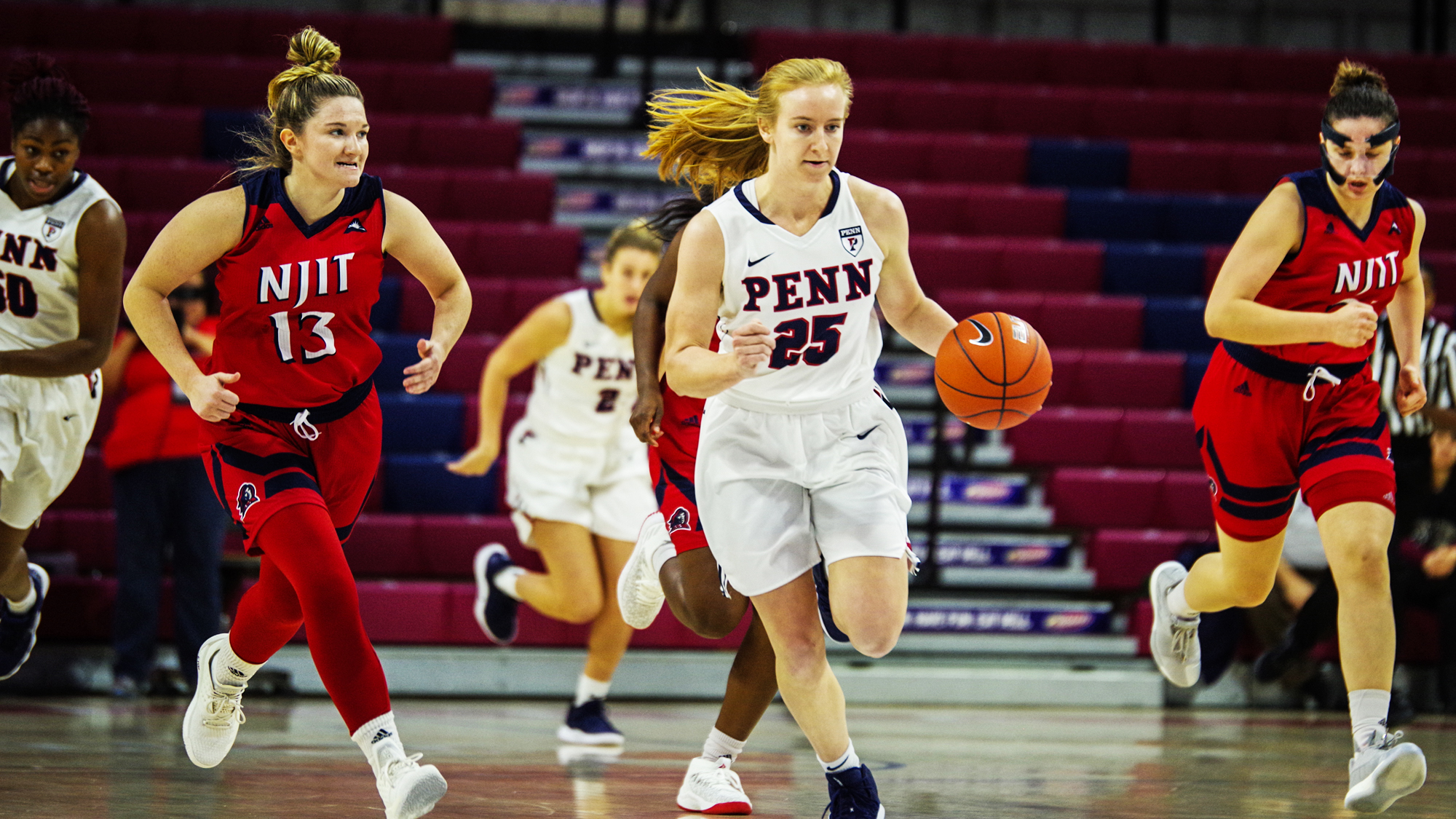 The women's basketball team went 2-1 over the past week, their only loss coming against defending national champion and No. 1-ranked Notre Dame.
Guard and senior captain Ashley Russell helped guide the Quakers, averaging 17.0 points per game. Her performances have earned her Big 5 Player of the Week.
Battling the top-ranked Fighting Irish on Nov. 12 on their home turf, Russell had 15 points, three rebounds, three assists, and one block in the Quakers' 55-75 loss. She shot 5-10 on field goals, and 1-2 from behind the line.
Three days later, versus Saint Joseph's at The Palestra, Russell scored 11 points and added eight rebounds, five assists, and one steal in Penn's 65-45 blowout win.
On Nov. 17, at home against NJIT, Russell had a career-high 25 points. She shot 10-13 from the floor, including a perfect 4-4 from the three-point line. She also had eight rebounds, four assists, and three steals.
Penn takes on Navy next on Saturday, Nov. 24, in Annapolis, Md.