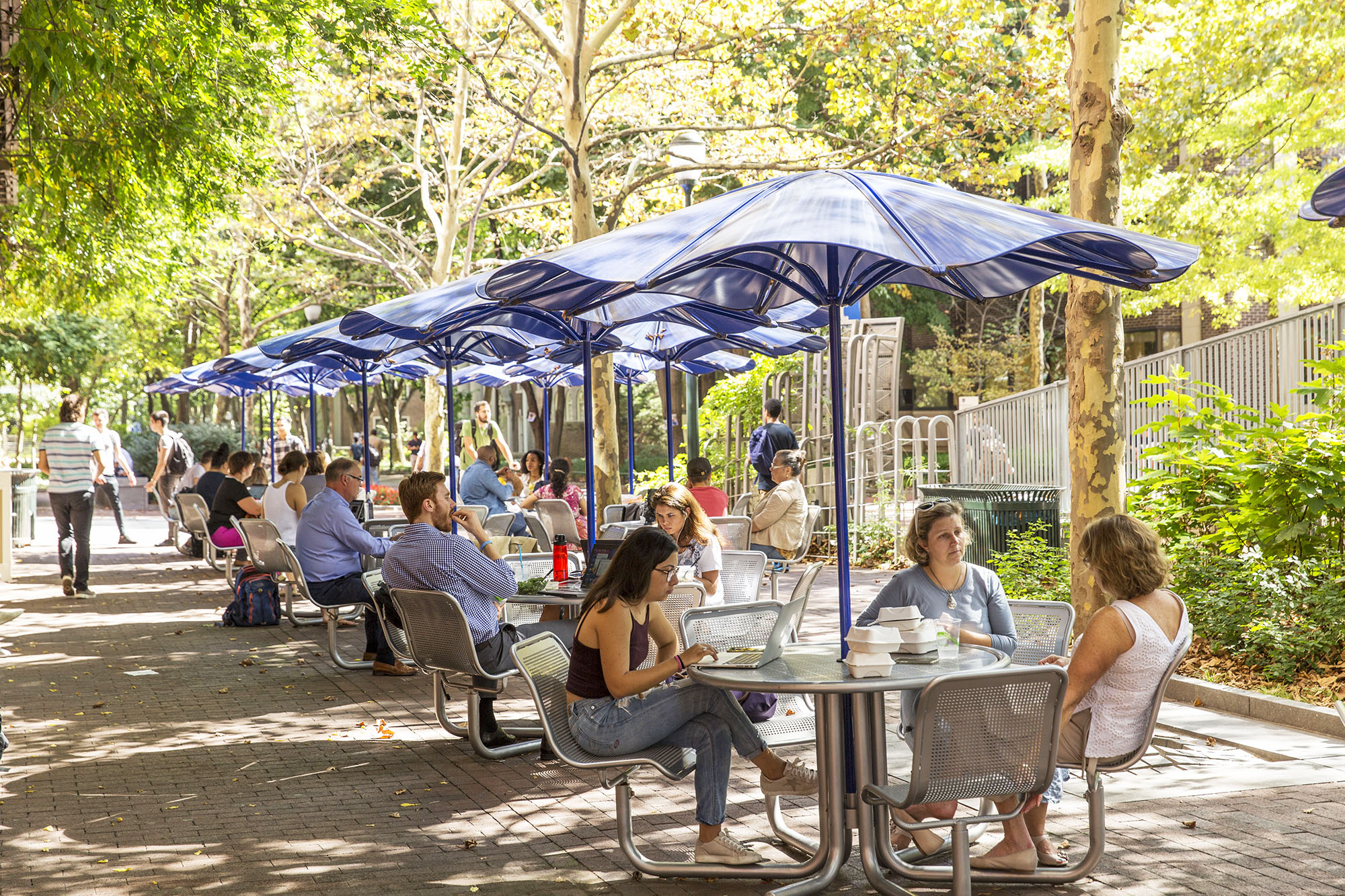 More than 75 restaurants, shops, theaters, art galleries, service providers, and entertainment venues are affiliated with Penn, highlighting this district as a place to shop, dine, play and stay. To showcase this retail experience to the University and Perelman School of Medicine communities, West Philadelphia neighbors, tourists, and the Greater Philadelphia Region, Penn has launched SHOP PENN, and will host SHOP PENN Day on Friday, March 23.  
Spanning 10 city blocks from 30th to 40th streets, and across Spruce north to Chestnut Street, SHOP PENN offers an inspired, contemporary shopping and dining experience open to all.
"Our diverse and carefully curated collection of retail offerings—including national brands and independent shops—provides the highest quality option at every price point for the Penn community, surrounding neighborhoods, and beyond," says Ed Datz, executive director of real estate in Penn's Division of Facilities & Real Estate Services (FRES).
At the center of SHOP PENN is a new website, shopsatpenn.com, which offers descriptions and an interactive map of all Penn-affiliated retailers. A special feature of the site is a list of suggested itineraries, found under the Explore tab, that assemble a series of activities for those looking for Sunday brunch or a day built around a Penn athletic event or arts show. Itineraries will be updated seasonally, bringing the best of the Penn calendar and shopping, dining, and entertainment offerings to the University's neighbors, as well as those looking for a new city-focused experience.
On SHOP PENN Day, brand ambassadors will be located across campus with giveaways, and many Penn retailers will offer special deals or discounts. Adolf Biecker Studio at 3401 Walnut St. is offering 20 percent off all merchandise from March 21-25. At Saxby's, located at 4000 Locust St., customers can receive a free travel mug for future discounts after an initial purchase. Bluemercury, at 3603 Walnut St., is offering free M-61 mini facials in-store, along with Lune and Aster mini makeovers. Visit the new Bernie's Restaurant at 3428 Sansom St. to enjoy a special $35 tasting menu and more. Mention "Shop Penn" at Hello World, 3610 Sansom St., on March 23 for 10 percent off all purchases.
For a complete list of special SHOP PENN Day deals, visit the FRES website.
FRES is also hosting social media contest to coincide with the launch of SHOP PENN. Upload a selfie at one of SHOP PENN's 75-plus retailers and enter to win SHOP PENN prizes such as one free night's stay at the Inn at Penn, a $100 gift card at Modern Eye, a $50 gift card at Honeygrow, and free SHOP PENN t-shirts.
To enter, tag your photo on Instagram or Twitter with #shoppenn on Friday, March 23, Saturday, March 24, or Sunday, March 25. Multiple entries from different locations are encouraged. Winners will be selected on Monday, March 26.
For more information, visit the SHOP Penn website, follow @shopsatpenn on Twitter and Instagram, and SHOP PENN on Facebook.