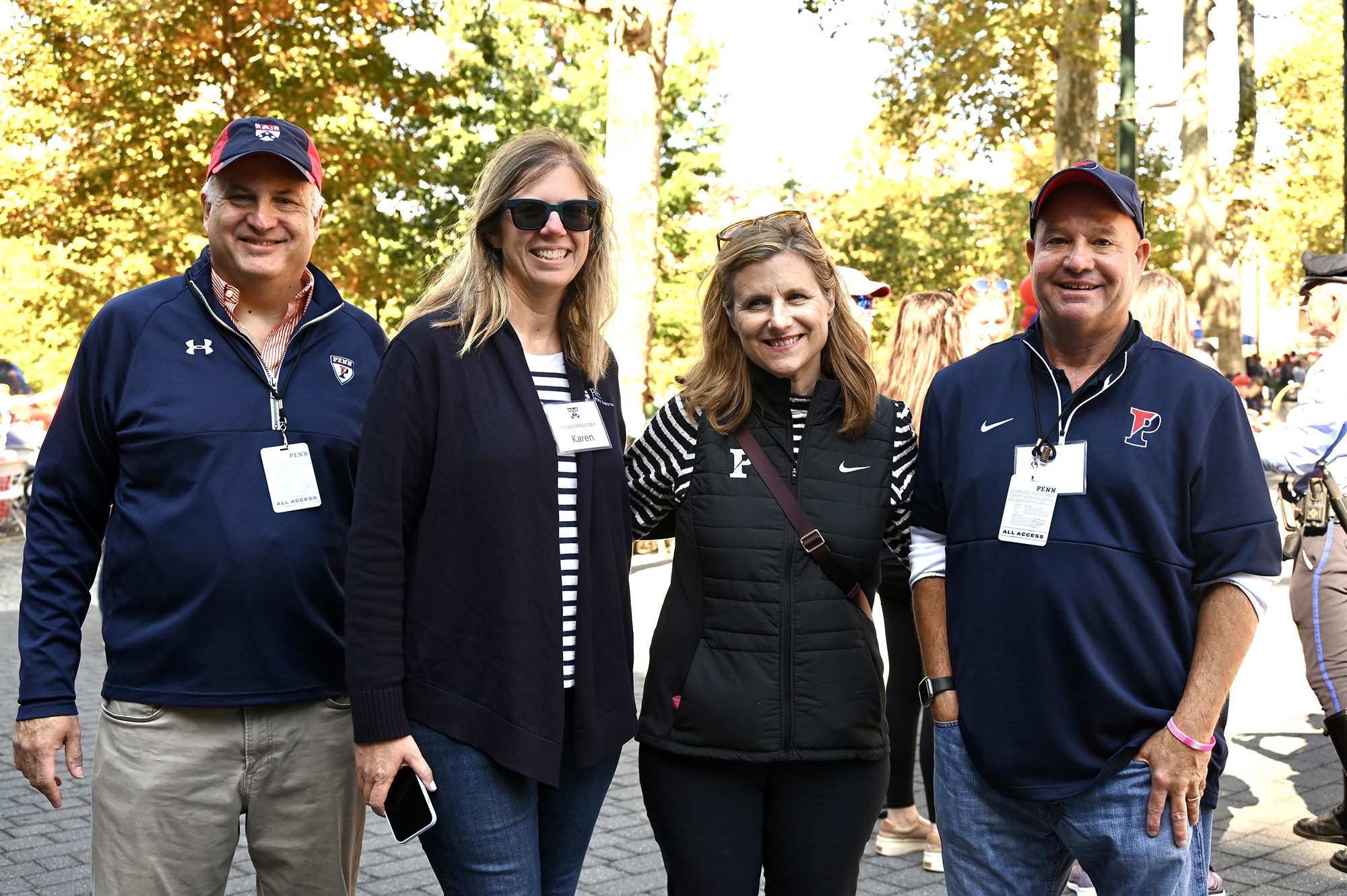 The Division of Human Resources and Penn Athletics are pleased to host Penn Friends and Family Day on Saturday, Sept. 30. Formerly called Penn Family Day, this annual event will be held on Franklin Field and Shoemaker Green where faculty, staff, and postdocs can not only bring their family members, but also invite friends to join in the fun. 

"Penn Friends and Family Day is the perfect occasion to share our Penn pride and energy with the people we share our work and personal lives with," says Karen Kille, a manager at Penn's Quality of Work-Life program. 

"This event overflows with Penn tradition, fun, and camaraderie. It will bring together faculty, staff, and postdocs to celebrate their contributions to the Penn community alongside their families and friends,"she adds.  

This year's Penn Friends and Family Day lineup of activities features a Tailgate Party on Shoemaker Green, just outside of Franklin Field and Penn's famous Palestra. Lunch will be provided, and family and friends can enjoy games, inflatable bounce activities, a photo booth, DJ, and face painting. Special guests this year include the Penn Marching Band and Cheerleaders, the Division of Public Safety, and the Penn Vet Working Dog Center. After lunch, the Penn football game kicks off at 1 p.m.

Four free tickets for the tailgate party and Penn versus Dartmouth football game are available, with additional tickets $8 each. Tickets are available through Sept. 25. To order tickets, visit the Penn Athletics website using the promo code "FAMILY."

Check out the full schedule of Penn Friends and Family Day activities, plus a special perk from Morris Arboretum and Gardens on Oct. 1.