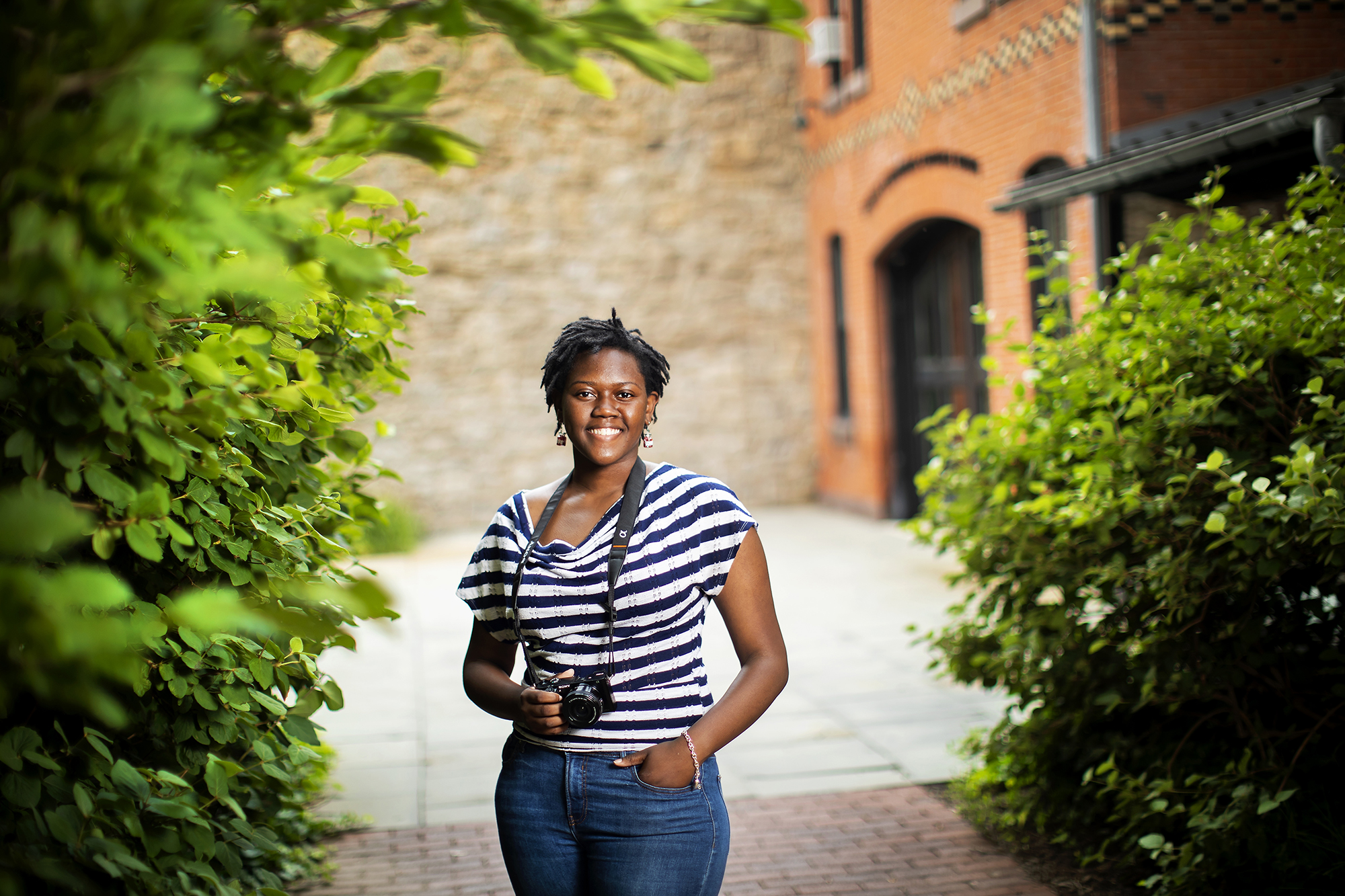 Who
Picture this: a young Tamia Harvey-Martin in her family's apartment in Bensalem, Pennsylvania, watching anime on her phone with the volume turned down low, picturing herself as an actor making it big. Fast forward, and today Harvey-Martin is a rising senior, an East Asian languages and civilization major specializing in both Chinese and Japanese, about to premiere her first short film, "A Foolproof Guide to Relationships," at the LGBT Center on June 28 at 4 p.m. Now, she dreams of being one of the people behind the screen, making things happen.
Harvey-Martin is communicative, eager, attentive to details others might gloss over, a gossip with a cosmic bent—tuned towards justice, fairness, and honesty. "I'm the type of person who likes listening to people," she says. She's a sounding board for friends, who come to her for dating advice, wich is funny, she says, because she's never been in a relationship—not a romantic one, that is. "A person can have 'girl talk' with me," Harvey-Martin says, "but at a certain point I can only listen, not relate."
What
Harvey-Martin is asexual, and so are the two main characters in her film, Aaliyah and Sam. The film opens with the pair as they begin sophomore year of college, cementing their friendship and running a radio show about asexuality and all things queer when they meet a transfer student who leads them to question the bedrock of their friendship.
Why
Harvey-Martin wrote and directed the film, which runs about 30 minutes and was produced by a volunteer cast and crew "with zero budget," in six weeks, top-to-tail. The goal behind this project is to get more asexual representation on the screen, but it became more than that, Harvey-Martin says. "It reflects my understanding of attraction in my own life." Asexuality is a spectrum, she says. "We all experience it in our own different ways."
Harvey-Martin is a member of PennAces, a student organization that promotes education, awareness, and support of the asexual community; "ace" is shorthand for an asexual person. Representation has been important to her. Asexuality is often invisible, and Harvey-Martin has found herself having to explain, define, or justify her identity. People have told her that sex is a core aspect of the human experience, central to every romantic relationship, Harvey-Martin says. She hears them. It's just not her experience. In "A Foolproof Guide to Relationships," Harvey-Martin presents another perspective.
After the film premiere on June 28, "A Foolproof Guide to Relationships" will be available for viewing here.