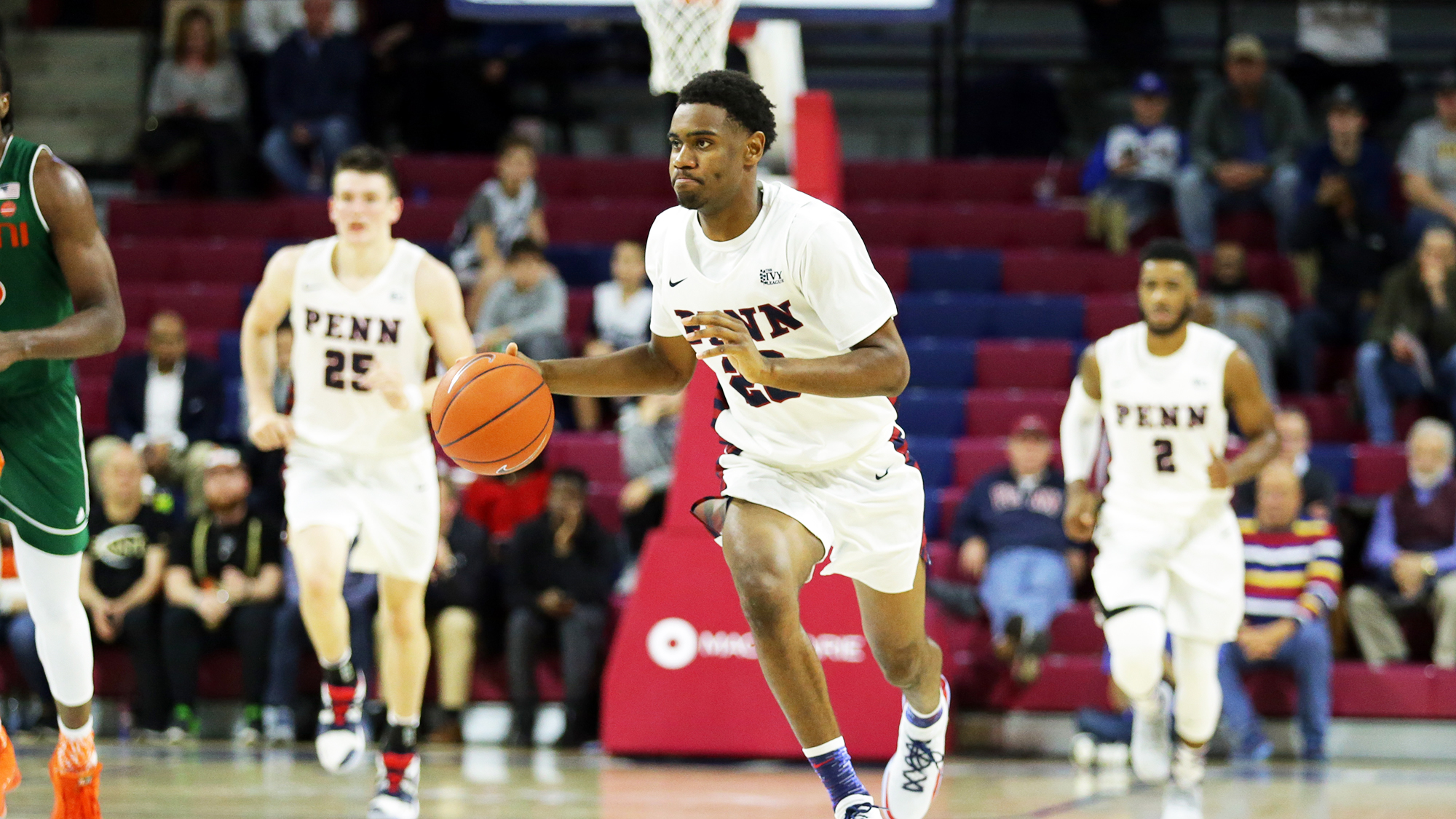 For the second consecutive week—and third time in five weeks—freshman Bryce Washington of the men's basketball team has been honored as Ivy League Rookie of the Week.
A 6'4" guard from Southfield, Michigan, Washington was a bright spot in Penn's 71-80 loss to Cornell on Friday in Ithaca, New York. He played 20 minutes and had 15 points and five rebounds. He was 5-8 from the field, 4-6 from behind the arc, and 1-1 from the free-throw line. Twelve of his 15 points were scored in the first half.
Twenty-seven hours later against Columbia in New York City, he had eight points, five rebounds, and one steal, playing 35 minutes in Penn's 72-70 nail-biting win. He shot 2-8 from the three-point line and 2-3 from the charity stripe.
Washington was also selected Ivy League Rookie of the Week last week and during the week of Jan. 6. 
The 13-7 Quakers are 1-3 in the Ivy League. This weekend, they take on Brown on Friday in Rhode Island, and Yale on Saturday in Connecticut.