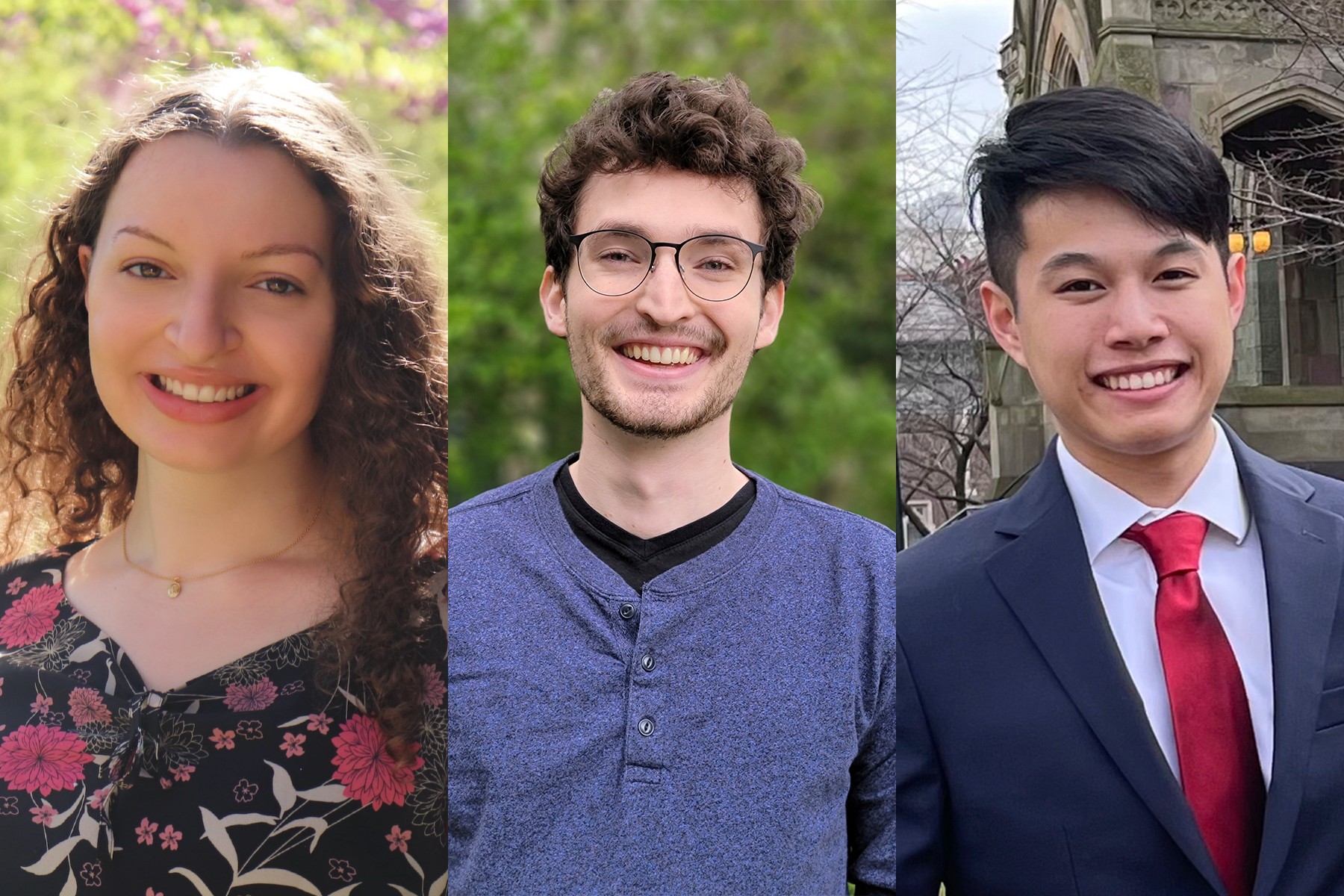 University of Pennsylvania juniors Marina Dauer, Benjamin May, and Jonathan Szeto, all in the College of Arts and Sciences, have been named 2021 Udall Scholars by the Udall Foundation. They are among 55 sophomores and juniors selected from 416 candidates nominated by 187 colleges and universities nationwide. Each is to be awarded as much as $7,000 and is recognized for leadership, public service, and commitment to issues related to Native American nations or to the environment.
Marina Dauer, from Dallas, is pursuing a double major in environmental studies and political science with a minor in survey research and data analytics. Dauer serves on the executive board of the Student Sustainability Association at Penn (SSAP), as chair of Penn Environmental Group, and as a co-chair for Penn's Climate Week. A University Scholar, she conducts research on extreme weather insurance and disaster aid policy at the Wharton Risk Center.
Benjamin May, from Philadelphia, is pursuing a major in international relations. May formerly served as the committee director for Sustainability and Community Impact on the Undergraduate Assembly, a student liaison to the Board of Trustees, and a co-chair for SSAP. As a Perry World House fellow, he is completing research on policy avenues to address the global climate crisis. He is also the founder and president of the international activism-education nonprofit ThinkOcean.
Jonathan Szeto, from Cherry Hill, New Jersey, is pursuing a double major in earth science and political science with minors in chemistry, classical studies, and sustainability and environmental management. Szeto completed internships at both the U.S. Environmental Protection Agency and the U.S. Department of State. He conducts research analyzing air pollution patterns in Philadelphia's subway system and its effects on commuters.
Penn has had eight Udall recipients since Congress established the foundation in 1992 to honor Morris and Stewart Udall and their impact on the nation's environment, public lands, and natural resources and their support of the rights and self-governance of American Indians and Alaska Natives.
Dauer, May, and Szeto applied to the Udall Scholarship with the support of Penn's Center for Undergraduate Research and Fellowships.