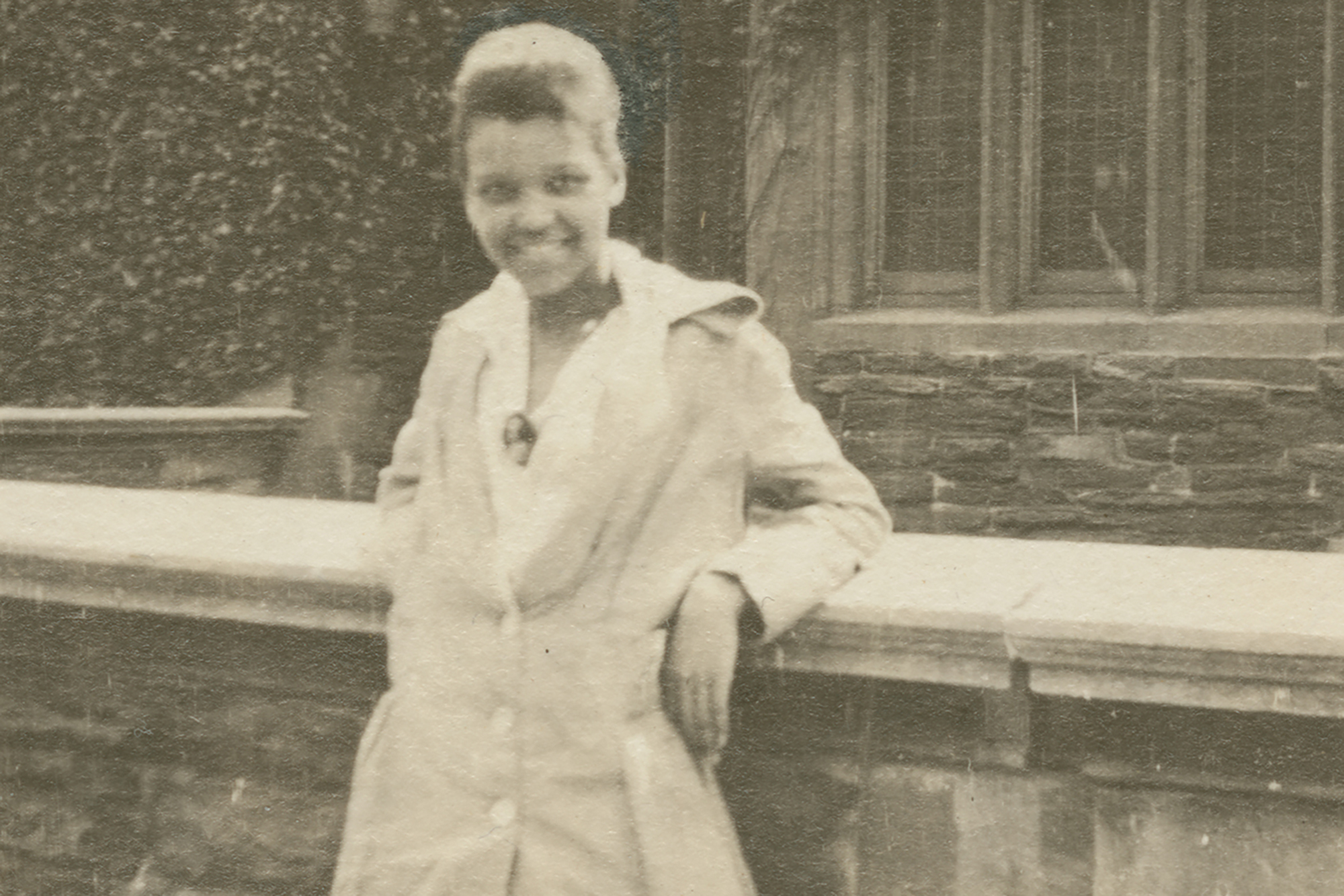 Trailblazing University of Pennsylvania alumna Sadie T.M. Alexander, the first African American to earn a Ph.D. in economics in the United States, has been named a Distinguished Fellow by the American Economic Association (AEA).
Alexander, who earned her doctorate from Penn in 1921, is the first economist to be designated posthumously as a Distinguished Fellow "to the best of our knowledge," the AEA said in announcing its 2022 award recipients last week.
"I applaud the AEA for making this posthumous award to Dr. Alexander," said Hanming Fang, chair of the Department of Economics in the School of Arts and Sciences. "This honor is an important recognition of Dr. Alexander as a trailblazer in her pursuit of a Ph.D. in economics; it also underscores the importance of continued efforts to remove all racial and gender barriers in the economics profession and in our society more broadly. All of us at Penn Economics are very proud of the honor bestowed to Dr. Alexander."
After working for a few years as an actuary for an insurance company, Alexander returned to Penn and became the first Black woman to both graduate from what is now the University of Pennsylvania Carey Law School and to gain admission to the Pennsylvania bar.
She was also the first woman to serve as secretary of the National Bar Association, and the first Black woman to be appointed assistant city solicitor for the City of Philadelphia, among other accomplishments.
She wrote speeches and articles on the economic condition of African Americans and was an active and outspoken advocate of civil rights throughout her life. She also earned her master's degree in economics and her bachelor's degree from Penn.
Economist Nina Banks's research into Alexander's archival records unearthed her unseen life as an economist and led to the recovery of her economic thought, the AEA noted in its announcement. Banks's reconstruction of Alexander's speeches is contained in the book "Democracy, Race, & Justice: The Speeches and Writings of Sadie T.M. Alexander," which was published last year on the 100th anniversary of Alexander's doctoral degree in economics.
"Alexander's writings were heavily influenced by her knowledge of economic history, including the role of African Americans in the economic development of the United States. She believed that the neglect of African Americans' contributions, together with barriers to Black education and wealth accumulation, contributed to the false belief—held, unfortunately, by some prominent economists of the time, among many others—that Blacks were genetically inferior," the AEA said.
The AEA said it don't intend to set a precedent for more posthumous awards with this honor of Alexander. "We believe the unusual circumstances—in particular, the denial of opportunity she faced in her career—justify the exception in this case," they said.
Hanming Fang is the Joseph M. Cohen Term Professor of Economics and the department chair at the University of Pennsylvania.