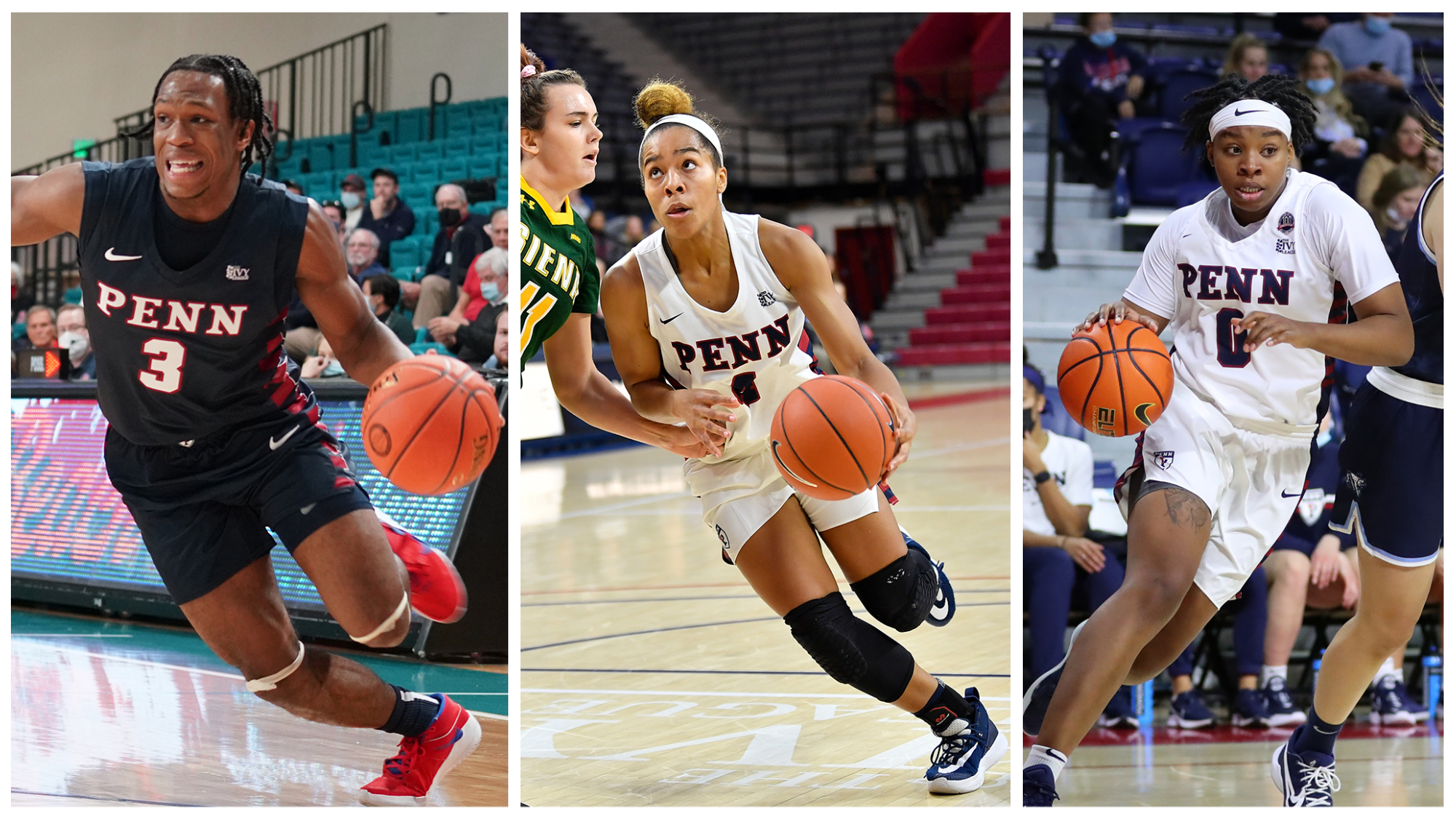 The men's and women's basketball teams each dispatched Harvard on Saturday—the men at home and the women in Massachusetts—and three Quakers have been honored by the Ivy League for their performances against the Crimson.
Sophomore guard Jordan Dingle and senior forward Kennedy Suttle both earned Ivy League Player of the Week accolades, and sophomore guard Jordan Obi has been selected Ivy League Rookie of the Week.
Dingle, from Valley Steam, New York, had a career-high 33 points in the men's basketball team's 82-74 win. He was 12-17 from the field and 8-10 from the three-point line; his eight three pointers are tied for second-most in school history. Dingle is currently the leading scorer in the conference, averaging 20.1 points per game.
Suttle, from Atlanta, had 19 points and 16 rebounds in the women's basketball team's 87-78 overtime victory. She was 7-9 from the floor and 5-6 from the free throw line.

Obi, from Cupertino, California, added 20 points and 12 rebounds—her 11th straight game scoring in double figures. She was 3-4 from beyond the arc and 7-8 from the foul line. Her 13.8 points per game ranks eighth in the Ivy League.