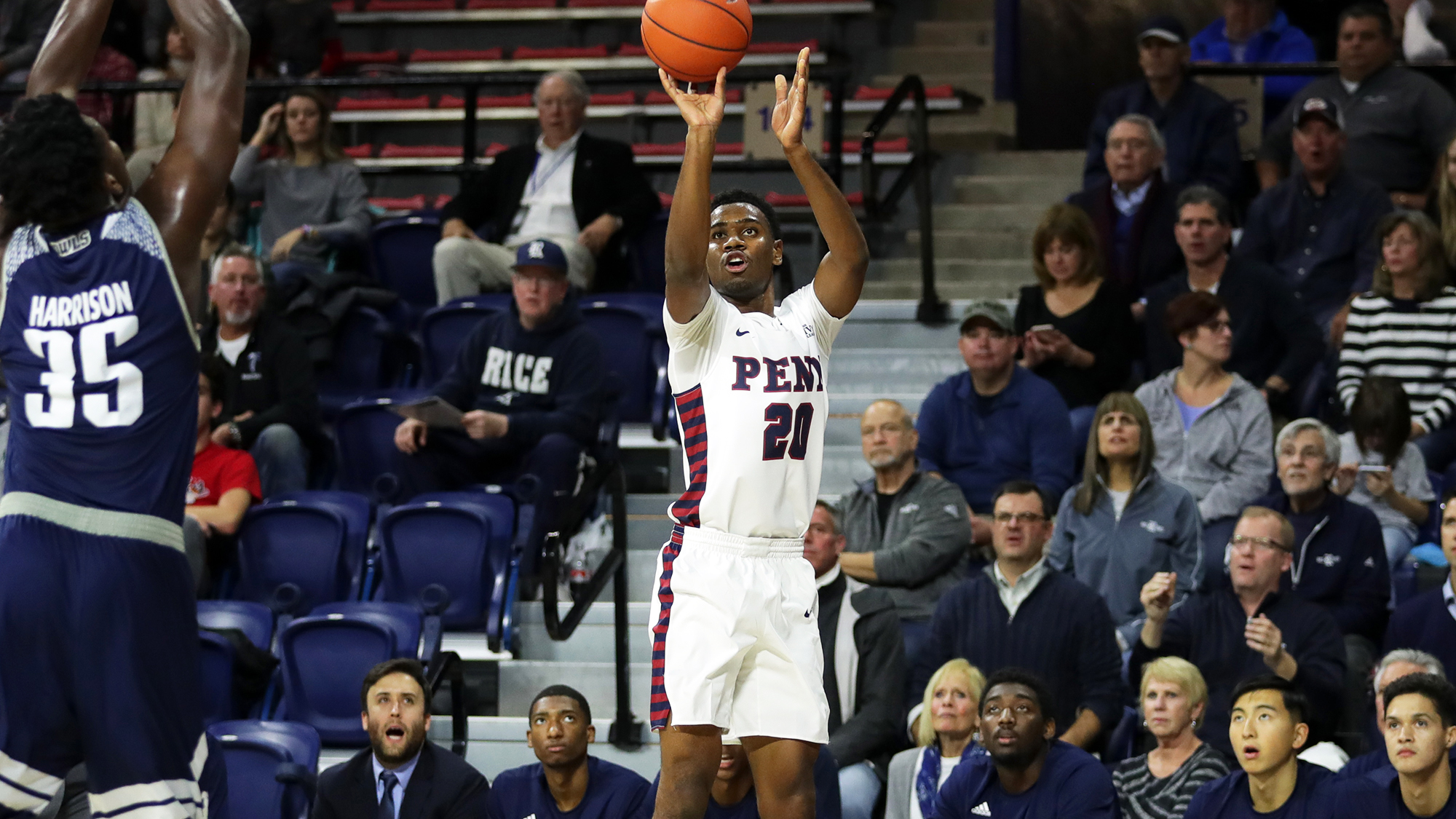 Basketball players often hold up three fingers after swishing a three from behind the arc. Bryce Washington, a freshman guard on the 14-8 men's basketball team, can hold up three fingers this week for collecting his third straight Ivy League Rookie of the Week award.
The honor comes after Washington scored 20 points, grabbed five boards, and dished out two dimes in Penn's 92-82 victory over Brown in Providence, Rhode Island, on Friday. He played 35 of 40 minutes and was 5-7 from the field, 4-5 from the three-point line, and 6-7 from the foul line.
He scored 15 of his 20 points in the second half and was perfect from the floor, shooting 4-4 on two-pointers and 3-3 from long distance.
In Saturday's 78-65 loss to Yale in New Haven, Connecticut, the entire team had an off-shooting night. The Quakers shot 35.1 percent from the field (26-74), 26.5 percent from the three-point line (9-34), and 57.1 percent from the charity stripe (4-7).
Washington had two points, six rebounds, and two assists. He was an uncharacteristic 1-10 from the field and 0-6 from the three-point line. 
Averaging 9.5 points per game, he is tied for the fourth-leading scoring on the team. His .440 three-point percentage (48-109) is tops on the squad and among the best in the conference. He also shoots a team-high 81 percent from the foul line (26-32).