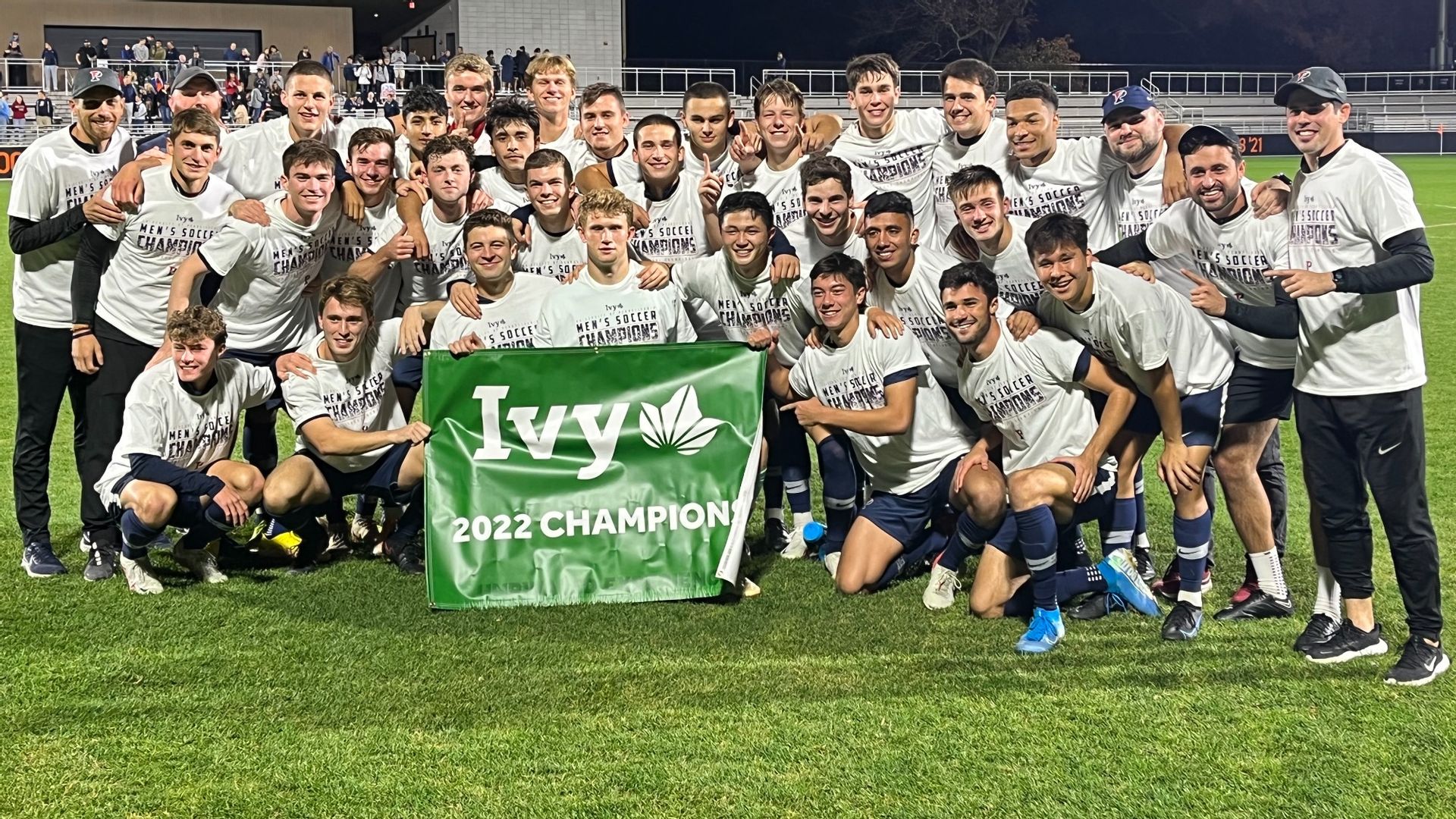 Entering Saturday's match against archrival Princeton at Roberts Stadium in New Jersey, the 23rd-ranked men's soccer team needed a tie to clinch a share of the Ivy League championship, and a win to claim it outright.
The Quakers outshot, outscored, and outplayed the Tigers in a 3-0 rout, securing the undisputed conference title in dominating fashion. The victory marked Penn's first win over Princeton since 2013 and first win at Princeton since 2006.
Fourth-year midfielder Isaac McGinnis scored the Red & Blue's first goal on a penalty kick in the 23rd minute.
Fourth-year goalkeeper Nick Christofferson, fourth-year midfielder Ben Stitz, and second-year forward Charlie Gaffney linked up for the Quakers' second goal. Stitz fielded a goal kick from Christofferson just past midfield, and then forwarded it to a galloping Gaffney, who skyed the ball up over Princeton goalkeeper William Watson's head for the score.
In the 64th minute, second-year defender Ben Do scored an unassisted goal—the first goal of his career. Do intercepted an attempted clear and fired the ball inside Watson's corner pocket.
Penn outshot Princeton 9-7 and had four shots on goal to the Tigers' one. Christofferson had one save. The Quakers wrapped up the regular season with a 6-1 conference record. Their only defeat was a 3-2 loss to Harvard on Oct. 29.
The Red & Blue are averaging 2.50 goals per game, eighth best in the country. Second-year forward Stas Korzeniowski leads the team with 10 goals; Stitz ranks second with nine.
With the win, Penn (12-2-2) punched one of 48 tickets to the 2022 NCAA Division I Men's Soccer Tournament. On Thursday, Nov. 17., the Quakers host Rutgers (10-4-6) at 7 p.m. at Penn Park. The winner will take on No. 3-seed Syracuse on Sunday.