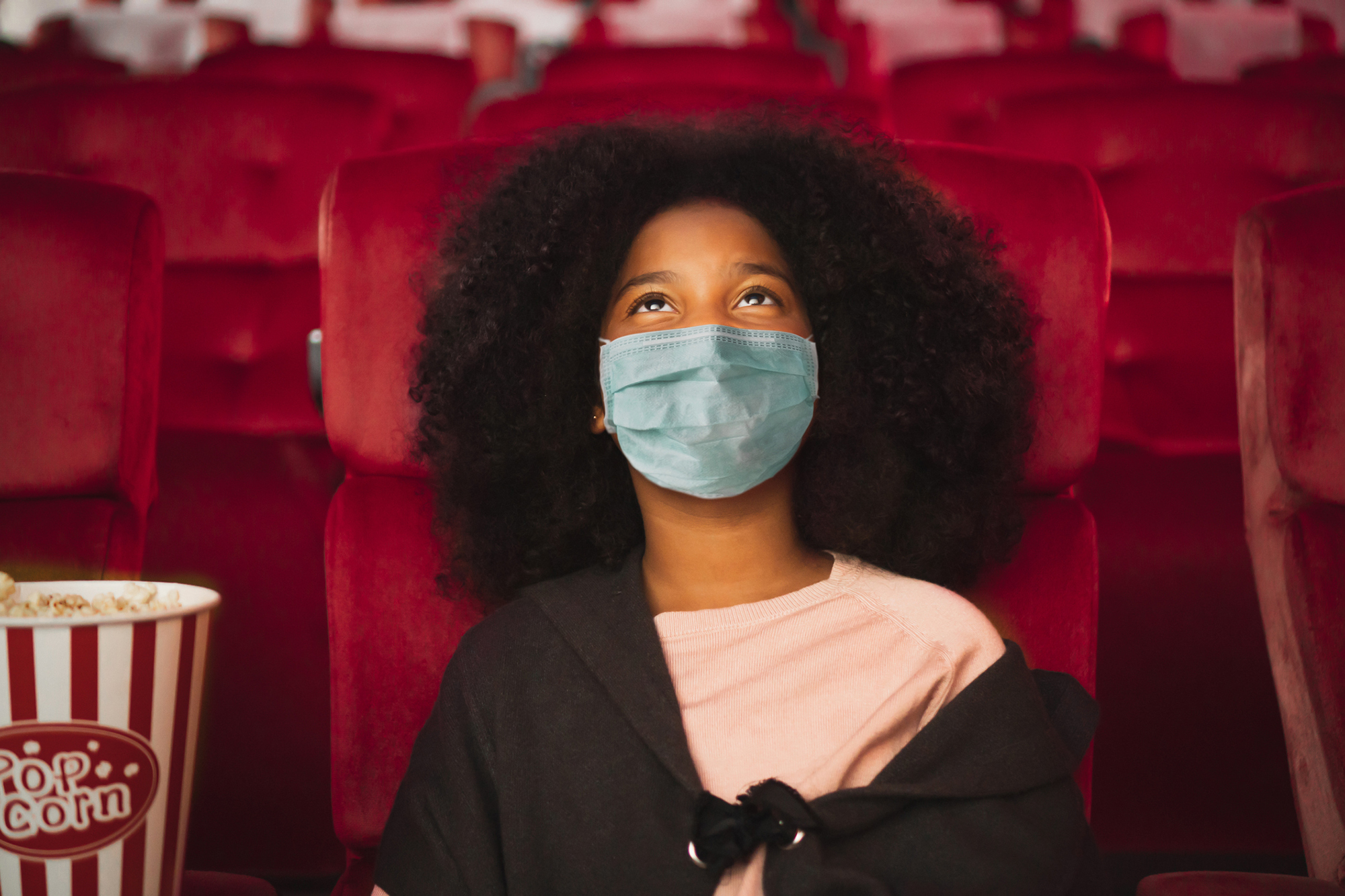 Just as COVID-19 has ravaged many industries, cinema and television have not gone unscathed. 
Production, largely, has come to a screeching halt across the United States and many parts of the world. Movie theaters remain closed in most of the U.S., film festivals have been canceled or made virtual, and thousands of actors and crews are out of work. 
What's left is a field of unknowns in an industry that is no stranger to creative adaptation, but nonetheless struggles to get a firm grip on how to move forward.
"What is the creative response to the limitations we have now? I think that is yet to come," says Peter Decherney, director of Cinema & Media Studies and instructor of the MLA summer proseminar "COVID-19, Hollywood, and the Future of Media." "Watching a movie with a plot unfolding over Zoom would seem to be unwatchable, but 'SNL' did a pretty good job of it.
"A lot of filmmakers are going to decide that they can't take a year off and not shoot something, so they'll need to figure out a way to create with the tools and limitations they have."
During his course this summer, Decherney has brought in perspectives from across the industry through one-on-one interviews hosted online. Guests included directors, writers, actors, and others who offered a perspective on how they're handling the crisis and pushing ahead. 
"Some people are able to really keep working," he explains. "'The Simpsons' writer Matt Selman told me that his writing team immediately went to Zoom. It is a very different way of creating, but one they're getting used to and happy they can continue indefinitely."
Others, Decherney says, approached the crisis as a short-term emergency, or something that would be weathered and quickly end. Now, as the virus continues to devastate the country, there does not appear to be an end in sight. 
"This story has really unfolded as the class has gone on," he adds. "So, the things we were hearing at the beginning of the class are very different from what we're hearing now as the future keeps looking different."
From a writer's standpoint, Scott Burkhardt, a lecturer in Cinema & Media Studies who is teaching the courses "Writing for Television" and "Screenwriting Workshop" this fall, says screenwriters will likely handle the crisis in one of two ways: creative adaptation, like incorporating the crisis into a TV show's storyline (much as shows like "The Sopranos" did after 9/11),; or opting for "something more escapist," he says.
"People might say, 'The coronavirus is already part of my life, I don't particularly want to see it reflected in the entertainment I'm looking for,'" he says. "They might look for someone to show a reality of what could be versus the reality of what is now."
For existing TV shows, he expects some to throw out ongoing storylines to adapt. A show like "Grey's Anatomy," he adds, as a medical show, may need to—or feel pressure to—address the crisis on-screen. (That series' showrunner has since announced scripts will, in fact, address the virus in season 17.) Writers working with casts that are being filmed while masked, meanwhile, will have the new challenge of writing scenes that demand more dialogue and less facial expression.
Burkhardt also believes stories will be more intimate in the immediate future, such as more one-person shows and scenes that do not require crowds. Burkhardt adds that visual effects that were once intended for creating spectacular explosions and fantasy details are now being repurposed to create crowd scenes with few actors, doubling people in post-production work. 
"Hollywood is reasonably well-funded and able to deal with this on a financial level," he says of the adaptation. "The indie scene will be trickier, where you don't have the money or resources to do things like quarantine crews together for the entirety of a [months-long] shoot."
Josh Eliashberg, the Sebastian S. Kresge Professor of Marketing in the Wharton School, who has a particular interest in media and entertainment (and developed an algorithm that conducts financial risk assessment of film scripts for studios), says viewers should expect a less wide array of content in the coming year or two.
"I think there will be a narrower range of genres," he says, adding that he anticipates fewer comedies and more dramas and thrillers that fit the mood of the country. 
Some types of films and shows, too, simply cannot be produced under current restrictions. For example, he says, any scene heavily reliant on romantic interactions. 
Big winners in this time period, he says: China, which was able to open some theaters in July and may benefit from an earlier release of blockbuster films releases; Netflix, which has a wealth of global production relationships, an impressive big data collection to draw on to pinpoint what viewers want, and talent to carefully analyze that data; and the approximately 300 drive-in movie theaters in the U.S. 
As the biggest source of revenue generation for a studio, movie theaters stand to lose the most to the sudden advent of day-and-date releases—that is, the simultaneous release of a film to multiple platforms, like streaming. Already, "Trolls: World Tour" has released successfully to Amazon Prime Video for a premium $20 fee to stream at-home, collecting $100 million in rentals. And "Mulan," delayed multiple times during the pandemic, will be the latest big test of the straight-to-streaming model when it releases on Disney+ on Sept. 4 for $30. (Decherney says he's skeptical of how the $30 price tag will be received and further suspects the industry is in for a "long period of experimentation" with these release models.)
AMC Theatres, meanwhile, is struggling with the looming threat of bankruptcy as these changes happen in real time—shifts to at-home streaming that were already happening, most conclude, but are now accelerated.
"I'm a risk-avoider type of person, but at best I'm willing to say the theater will generate less revenues than other platforms, and by 'other' I mean streaming platforms, DVDs on sale, as well as networks," Eliashberg adds. "I think the theater will play less of a role [in the future] in terms of generating revenues."
Ayanna Frey, a Cinema & Media Studies junior from Los Angeles, was enrolled in Decherney's summer course and feels the sense of uncertainty the virus has placed on her field. 
"It's definitely scary, because the entire industry is shut down and a lot of people's jobs are [gone]," she says. "But on the other side of that, I think that streaming services and media have become more important, and that could help in a few years."
A lot of internship opportunities have disappeared since the virus hit, she says, placing emphasis on a self-starting attitude. 
"It mostly has to come from yourself, I think, because since the whole industry is shut down and uncertain right now … you have to find different ways to practice filming, reading, watching," she says.
Nonetheless, she plans to persist with her plans—she's been filming since early in high school and wants to work in production and distribution—and is embracing what she describes as Penn's "best of both" approach to a liberal arts and film-school experience. 
Burkhardt, ultimately, is confident this time will be viewed as a test of innovation in the entertainment industry.
"We'll see things we haven't seen before, and certain artists will find ways to innovate," he says. "What I am 100 percent sure about is creativity will find a way. Great work happens when the obstacles to it happening are the greatest."