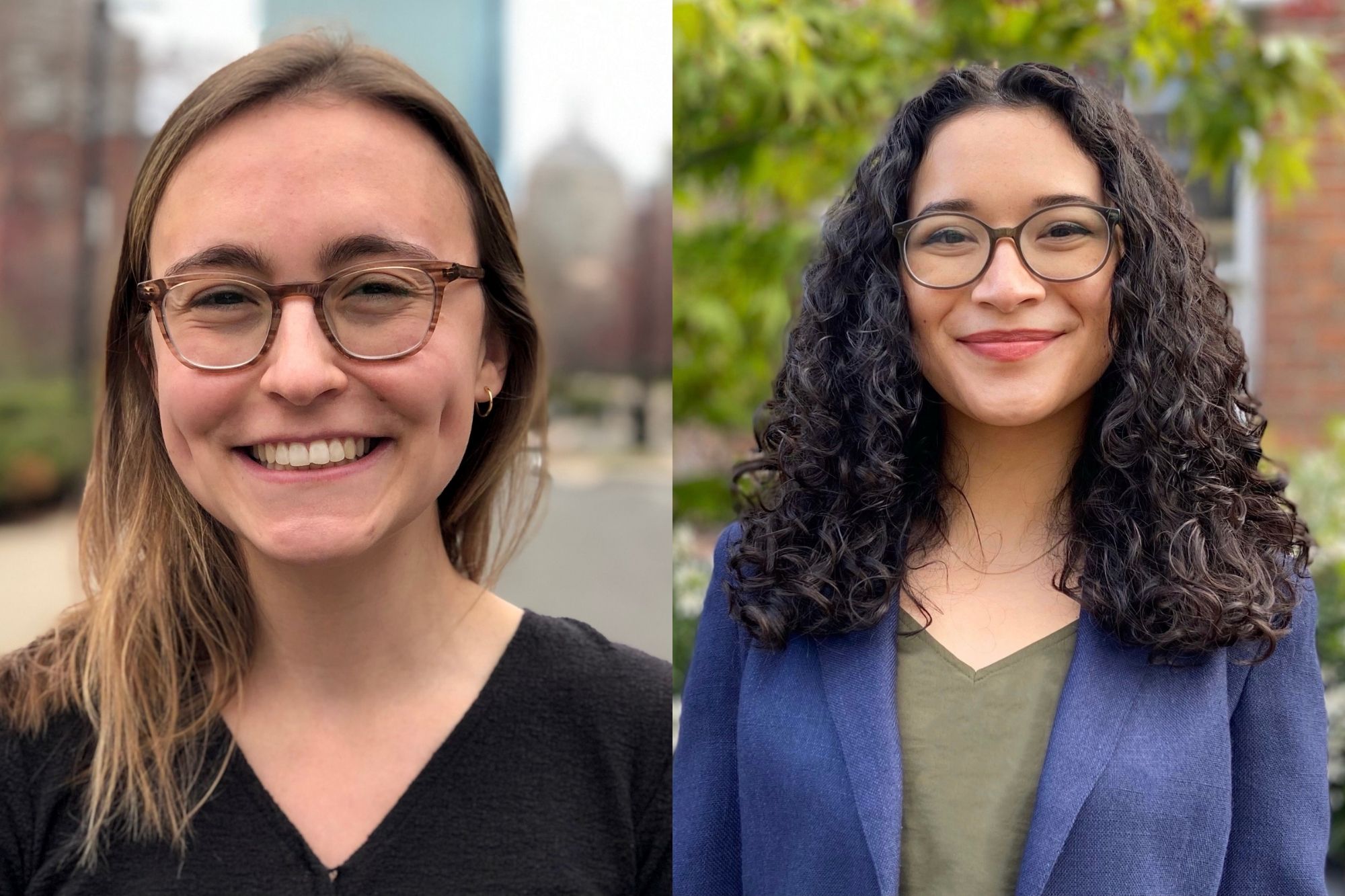 Haley Morin and Debbie Rabinovich, who both graduated from the University of Pennsylvania in 2019, have been chosen for the inaugural class of 20 Samvid Scholars. They were selected from more than 700 applicants for their academic and leadership achievements and demonstrated drive to make positive changes in society. 
Each will receive up to $100,000 in funding to pursue a graduate degree, as well as two years of leadership development.
Morin, from Pennington, New Jersey, was part of the Nursing and Healthcare Management dual degree program at Penn, through which she received a bachelor's degree in nursing from the School of Nursing and a bachelor's degree in economics from the Wharton School. This fall she entered Stanford University School of Medicine to pursue a medical degree where she says she hopes to develop her scientific understanding of disease and use her health care management skills to improve health care outcomes, particularly for marginalized and socially vulnerable populations. Morin previously practiced as an emergency room nurse at Penn Medicine Princeton Health in New Jersey, and as a research nurse at Massachusetts General Hospital with the PETAL Network (Prevention & Early Treatment of Acute Lung Injury) assisting with clinical trials testing therapeutics for patients critically ill with Covid-19.
Rabinovich, from Charlotte, North Carolina, graduated with a bachelor's degree from Penn's College of Arts and Sciences, and was a double major in urban studies, and gender, sexuality, and women's studies, with minors in religion, Latin American and Latino studies, and anthropology. She is currently pursuing a law degree at Yale University, where she says she is keen to explore issues that concern the rule of law, due process, excessive use of force by law enforcement, and redress for historic injustice. She also is completing her master's degree this year in socio-legal research from the University of Oxford in England, where her research has focused on the construction of redress and reparations within survivor testimonies of Japanese internment. At Penn she was a Dean's Scholar in 2019, a Hassenfeld Foundation Social Impact Research Fellow in 2018, a Penn Wharton Public Policy Initiative Fellow in 2017, a Robert A. Fox Research and Service Fellow in 2016, as well as in CityStep Penn, the Cipactli Latino Honors Society and Shamash Senior Society.
The Samvid Scholars were chosen by the board of Samvid Ventures, a foundation "dedicated to improving the lives of underserved individuals." The Samvid Scholars program was established this year as a merit-based graduate scholarship for future leaders.
Morin and Rabinovich and applied to the Samvid Scholars program with the support of Penn's Center for Undergraduate Research and Fellowships.