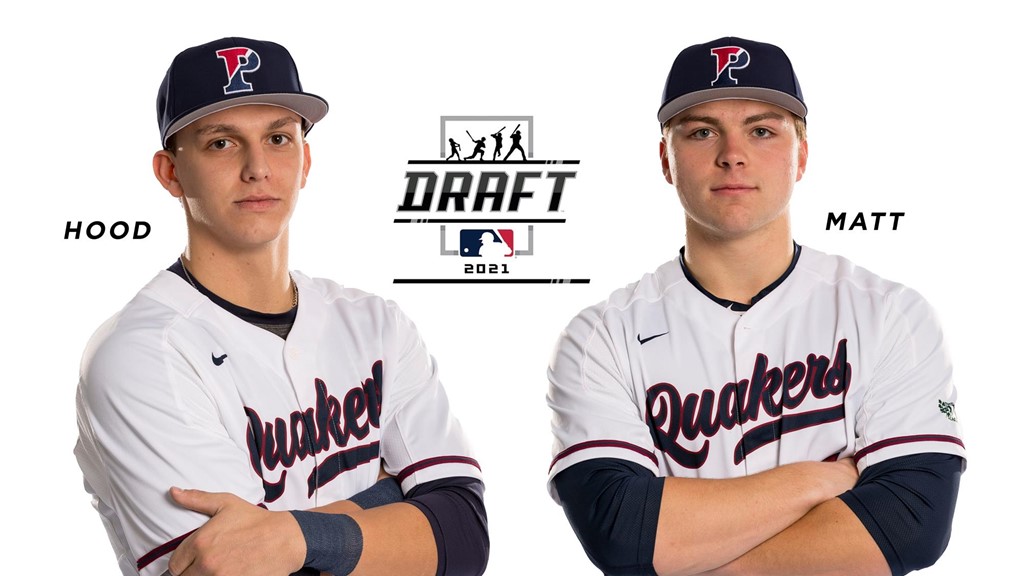 Peter Matt, a former outfielder on the Penn baseball team, and John Hood, a former shortstop, were selected in the Major League Baseball Draft on Tuesday. The Chicago Cubs selected Matt with the 304th pick in the 10th round; the Boston Red Sox drafted Hood with the 586th pick in the 20th round.
Matt, a 2020 alumnus from Larchmont, New York, was a Second-Team All-Ivy honoree in 2018 and a First-Team All-Ivy selection in 2019. (The 2020 season was canceled after eight games due to the coronavirus pandemic.)
Across 113 games in his Penn career, he had a .311 batting average with four homeruns, 26 doubles, and 80 runs scored. In 2019, he led the Ivy League in triples (6) and runs scored (46), and, along with teammate Craig Larsen, set the NCAA record for at-bats in a game with 12 in Penn's 21-inning barnburner against Dartmouth. Matt had four hits and scored three runs.
This past season, Matt played for Duke as a graduate transfer. He ranked second on the team with 15 homeruns and third with 65 hits. In the ACC Championship Game against N.C. State, his sacrifice fly scored the game-winning run in the Blue Devil's 1-0 win.
Hood, who hails from Vineland, New Jersey, was the unanimous Ivy League Rookie of the Year in 2019, a First-Team All-Ivy selection, and a First-Team Freshman All-American. He started all 41 games and led the Quakers with eight homeruns and 25 extra-base hits. He was also second on the team in RBIs (42), fourth in batting average (.331), and fourth in hits (60). Hood sat out this past season due to the pandemic. He recently transferred to North Carolina State.
In the last 20 years, 16 Quakers have been selected in the MLB Draft, including eight under W. Joseph Blood Head Coach John Yurkow.