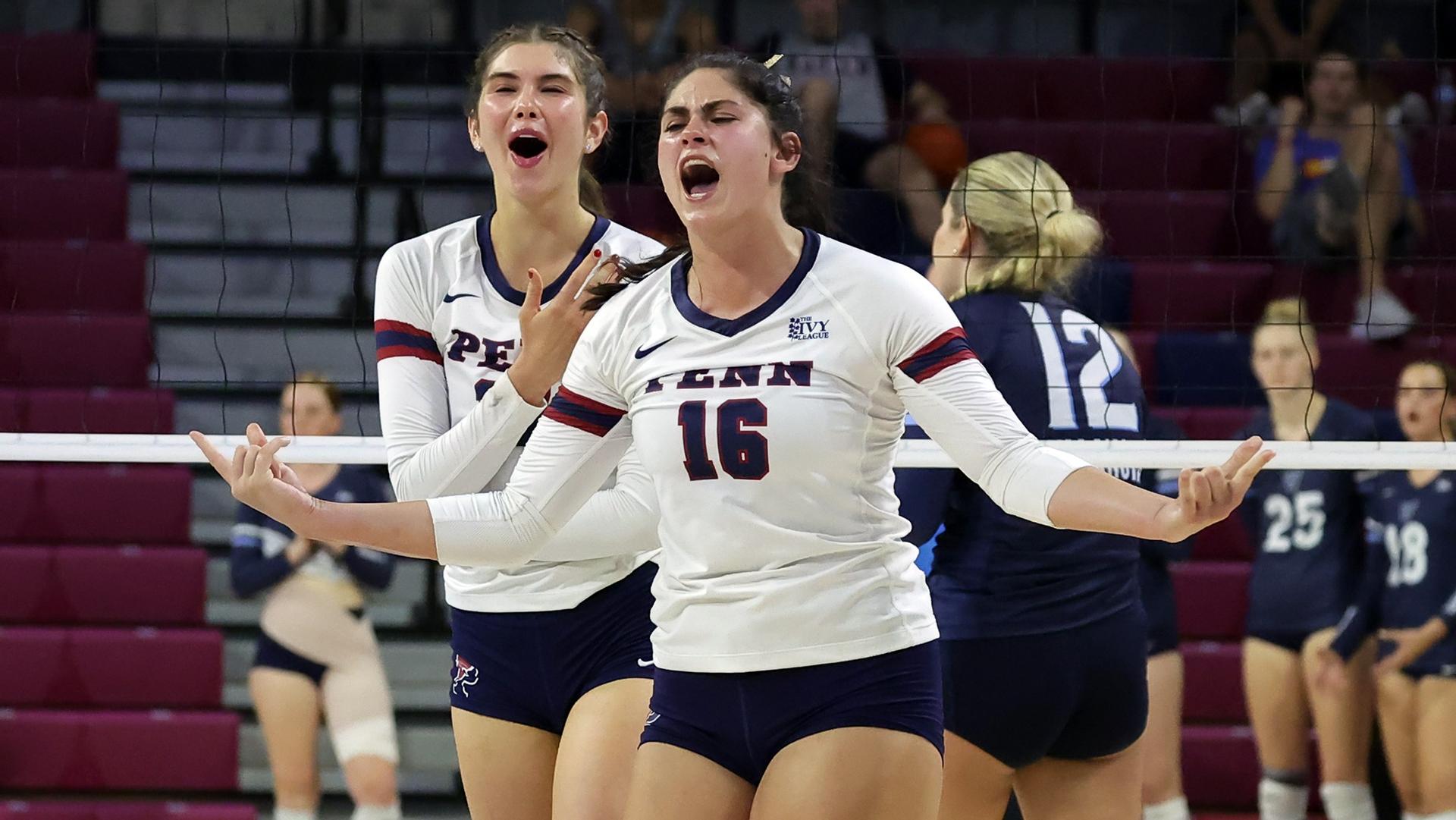 Underclasswomen came up big in the volleyball team's 3-1 win over Columbia on Saturday at the Palestra, their first Ivy League victory of the season.
First-year outside hitter Zada Sanger had a match-high 15 kills, surpassing 200 on the season; first-year opposite hitter Bella Rittenberg had 14 kills, giving her 120 on the season; and first-year libero/defensive specialist Elsa McDermott had 10 digs and two service aces. The second-years showed out, too: setter Anna Shohfi had a match-high 37 assists and libero Abigail Reid added 13 digs.
The first game had eight ties and five lead changes. Penn prevailed 25-22. The Lions led 13-8 in the second game, but the Quakers came roaring back and won 25-19.
The third game had nine ties. Columbia, aided by a couple of Penn errors, won the game 25-20.
Trailing 5-3 in the third game, the Red & Blue scored eight straight points, including four by Sanger, to take a 11-5 lead. It became a tight game soon after, with the two teams within two or three points of each other, until a kill by third-year middle blocker Kaya Johnson and an ace by Shohfi put the Quakers ahead 22-18. Penn triumphed 25-19.
Beginning with Friday's 3-1 loss to Cornell, the Quakers are on a four-game homestand. They play Brown on Oct. 27 and Yale on Oct. 28 before traveling to Columbia on Nov. 3.
Sanger ranks second in the conference in kills (202) and kills per set (3.37). Reid ranks third in the conference in digs per set (4.19).