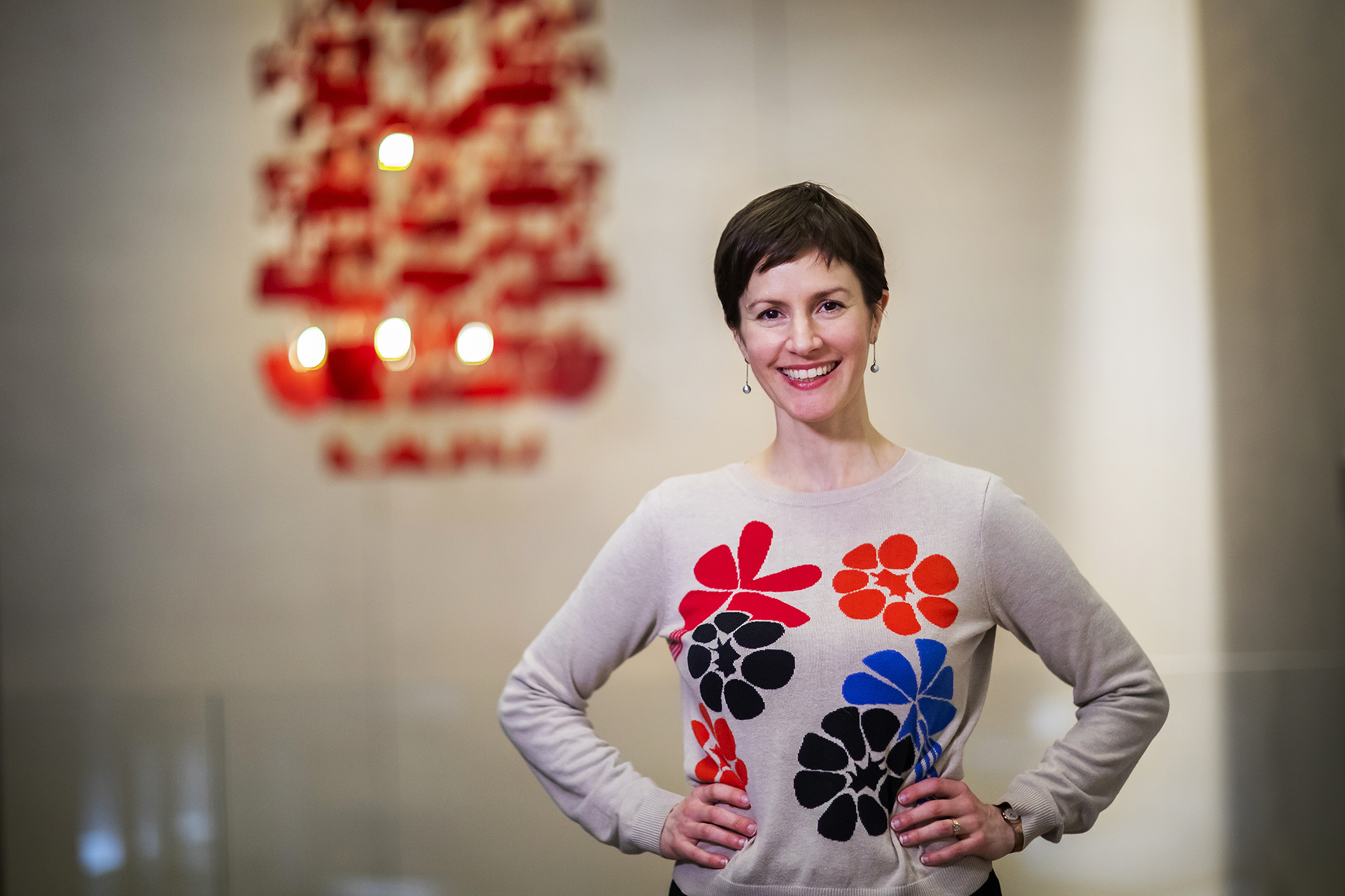 The invitation asked academics to select one object to illustrate exchange in the Americas and talk about it for 10 minutes, as well as write a short essay about its importance. The challenge was part of a Penn-Princeton partnership to produce a symposium, a book, and a website about material texts.
In the end, 38 objects will be featured in the project, led and organized by Penn's Glenda Goodman, assistant professor of music, and Princeton's Rhae Lynn Barnes, assistant professor of history. 
The name, American Contact, was chosen long before the coronavirus pandemic precisely because of its epidemiological connotations. "The history of the Americas is one of massive loss of life due to diseases, and Rhae Lynn thought a title that acknowledged that aspect of contact was appropriate," Goodman says. "We realize it is more alarming right now, but in the long term it underlines the relevance of the project."
No longer possible to meet in person, the 10-minute talks on the objects are recorded and available to view, presented by a total of 40 experts, as two objects have two presenters. The videoconference panel discussions will take place as originally scheduled on April 24 and 25. The American Contact object and panel presentations are free and open to the public but require registration.
"Happily, this is much more open for more people to participate than the original event," Goodman says, but adds that they won't be able to have the pop-up exhibit of materials as they had planned. 
The focus is material texts, which describes "anything that people can read," she says, including books, journals, maps, musical scores, visual art, wampum, textiles, stone tablets, and various kinds of handwork. 
John Pollack, a Penn Libraries curator, will present one of the objects, Relation de ce qui s'est passé en la nouvelle France (a volume of the famous Jesuit Relations, printed in Paris in 1642) from Penn's Kislak Center for Special Collections, Rare Books and Manuscripts. 
"It has taken a while for American material texts to be incorporated into the wider field of book history, which historically focused on Europe," says Goodman, who teaches courses related to the cultural histories of music in the School of Arts & Sciences. "The intellectual impetus of this project is to open up the field and introduce a wider variety of materials that reflect the diversity of experiences in the Americas." 
The goal is to explore how these material texts have facilitated communication across cultural divides, the creation and transmission of knowledge, the performance of both colonization and resistance, and the creation of alphabets and other literacies. 
An important aspect of American Contact is to make these rare materials more accessible by publishing a book of photos and the single-object essays, as well as a new digital humanities website. 
"The whole idea is to be intellectually thoughtful. These are smart people saying interesting things about these objects but not setting high barriers," Goodman says. "We want it accessible for high school students, not just trained academic scholars."
The conference grew out of a friendship between Goodman and Barnes, who both went to graduate school at Harvard, but first met at University of Virginia's Rare Book School. "We discovered we both had an interest in the history of material texts," she says. 
Barnes wanted to do something to make the area of study more diverse. Goodman likes to write, make, and share things, so two years ago they got together to explore the idea of this symposium.
"I very much believe in collaboration," Goodman says. "Accessibility and collaboration are the two main reasons I want to do this project."
The invitation to participate went out last summer asking academics for proposals on a range and diversity of items from across the Americas and the centuries. The response was more than they had hoped. "I get really excited every time I look at this program because it is so varied," Goodman says. 
People representing all levels of academia are involved, from undergrads to emeritus professors, inclusive of race and gender and geography. "One of the things we thought about when we put together the symposium schedule was to make sure it had all different career stages represented," Goodman says. 
Faculty from Penn who are featured as chairs of the panel discussions include David Kazanjian, professor of English and comparative literature; Bethany Wiggin, director of the Penn Program in Environmental Humanities; Whitney Trettien, assistant professor of English; and Jairo Moreno, associate professor of music. Also, a fifth-year Ph.D. student in musicology, Maria Ryan, will present on invitation practices in colonial Antigua. 
American Contact is one of the Global Initiatives of Princeton University's Humanities Council, and is funded in part by its David A. Gardner '69 Magic Grants for innovation. Additional support is provided by the Princeton Center for Collaborative History, the University of Pennsylvania School of Arts & Sciences, the Penn Libraries, Penn's Vice Provost University Research Foundation, as well as the Bibliographical Society for America.