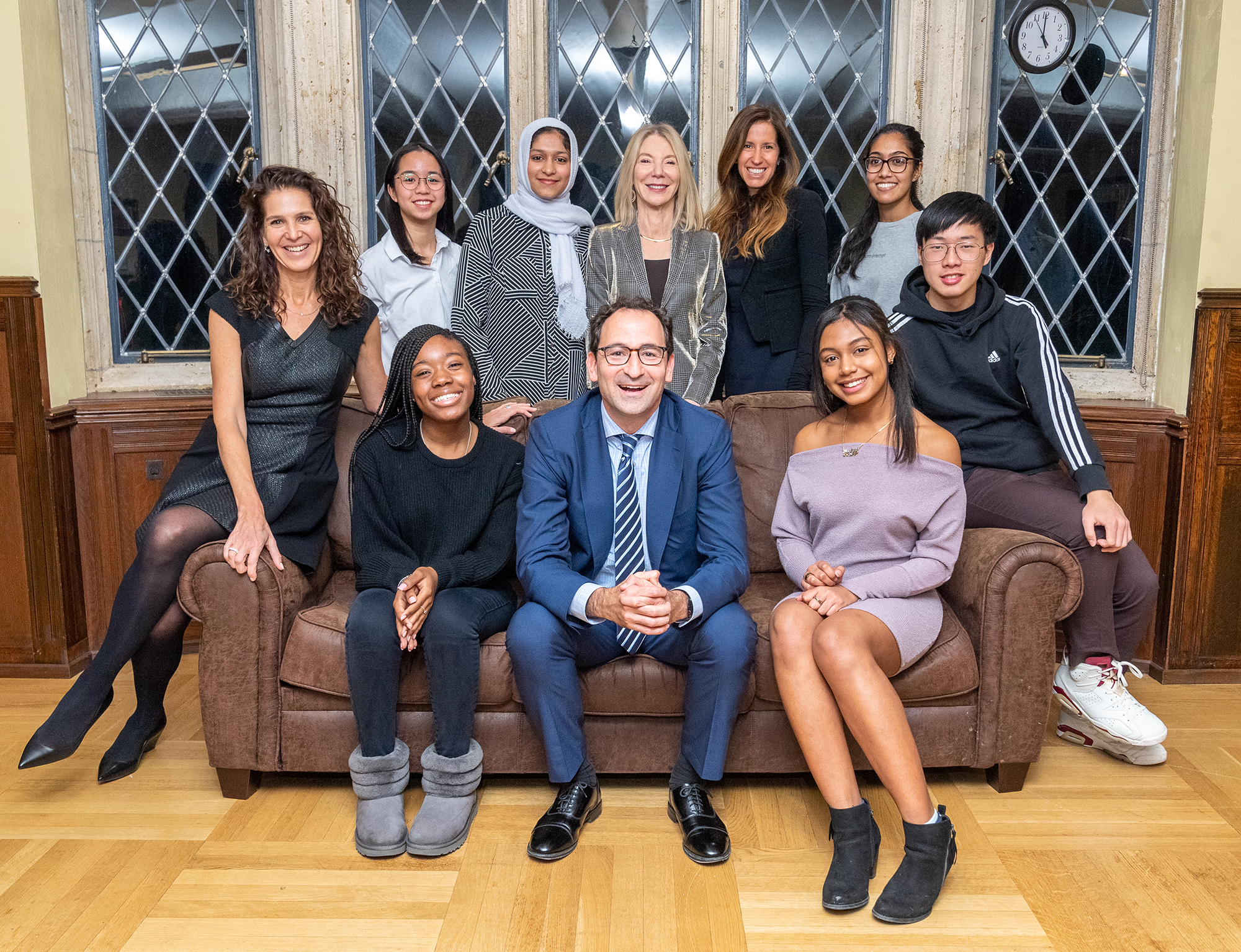 The University of Pennsylvania today announced a $10 million gift from 1992 Penn graduates, Mindy and Jon Gray, in support of undergraduate financial aid for students from New York City, and the Penn First Plus program for students who are low income and/or the first in their families to attend college.
Jon Gray is the President and COO of Blackstone and Chairman of the Board of Hilton Worldwide. Mindy Gray is a member of the Penn Medicine Board, Chair of the Basser Center Leadership Council, and a founding board member of New York City Kids RISE, a nonprofit organization focused on expanding economic opportunity by providing a scholarship and savings platform for families, schools, and communities.
In recognition of their philanthropy, Penn will select an outstanding cohort of 10 students from New York City accepted to any of Penn's four undergraduate schools (Arts & Sciences, Nursing, Engineering, and Wharton) who qualify for the highest level of financial aid and for the benefits available through the Penn First Plus program. These students will receive grants that cover the full tuition and expenses associated with attending Penn. The gift is emblematic of the Gray's mission to maximize access to education, healthcare and opportunity for low income children in NYC.
"The Grays are exemplary University of Pennsylvania leaders whose generosity is producing tremendous results," said Penn President Amy Gutmann. "Their thoughtful philanthropy is dramatically accelerating BRCA1 and 2 cancer research, advancing patient care, and rallying thousands of others to the cause. Now they are propelling Penn's undergraduate scholarship program forward with a significant new gift that will alter the trajectory of generations of Penn students, starting with this year's class. It is a true privilege to know this inspiring couple and to work with them on maximizing opportunities for our amazingly talented first generation, low-income students."
"As a member of the first generation in my family to attend college," said Mindy Gray, "I never take for granted how Penn opened the doors of higher learning for me. These are smart, hard-working students who deserve the same."
"Mindy and I feel blessed to enable more students from NYC to receive the incredible opportunity that a Penn education provides," said Jon Gray. 
Jon and Mindy Gray have supported the University of Pennsylvania throughout the 27 years since they graduated. They established, and continue to actively support, the Basser Center for BRCA at the Abramson Cancer Center, created in honor of Mindy's late sister, Faith Basser. They also have made gifts to undergraduate financial aid, Kelly Writers House and campus renovation projects. 
In addition to endowing scholarships for the cohort, 10% of the gift will be used to ensure that these highly aided students at Penn have access to special opportunities in and outside of the classroom. These students and other Penn scholarship recipients will be eligible for summer grants through an Opportunities Fund beginning this spring. The grants will provide recipients with the financial flexibility to pursue summer internships, join a research team, engage in service learning, travel abroad, or take summer courses.
The University of Pennsylvania, founded in 1740, is an Ivy League institution with a distinctive past. Its 12 undergraduate, graduate, and professional schools are located in Philadelphia on an attractive urban campus that serves a diverse community of more than 20,000 students from throughout the nation and around the world. Ranked consistently among the top universities in the nation, Penn has a longstanding reputation for excellence in graduate and professional education.
Penn is the largest university in the United States with a grant-based financial aid program. As the demand for undergraduate financial aid has grown steadily over recent decades, so too has Penn's commitment to increasing access for talented students with financial need. Since 2008, the University has increased its financial aid budget by more than 150%. The average financial aid package totals over $54,000, and 46% percent of undergraduates receive direct grant support from Penn.