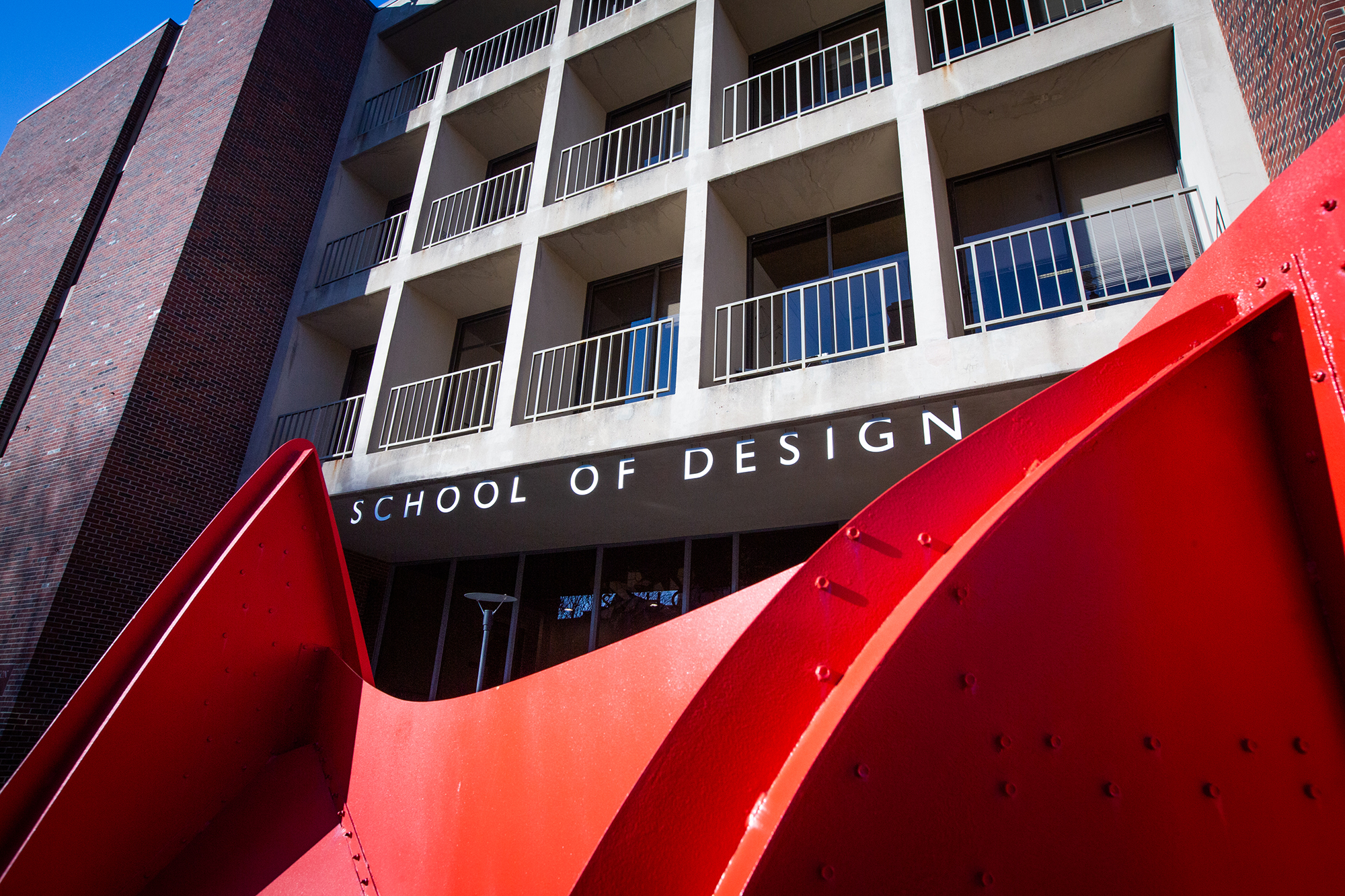 The University of Pennsylvania will name its School of Design in honor of award-winning designer and footwear icon Stuart Weitzman, Wharton Class of 1963, in recognition of both his ongoing philanthropic support of the University and his active engagement in its academic activities. The new name, the University of Pennsylvania Stuart Weitzman School of Design, reflects Weitzman's enduring influence in the world of design and his extraordinary support of the School.
"Stuart has been an inspiration to the thousands of students with whom he has connected in large lecture and smaller classroom settings, and through one-on-one conversations," Penn President Amy Gutmann said. "His lifelong support of the University and the School of Design truly aligns his own body of work in design with his ongoing commitment to Penn in the most meaningful and impactful way.
"Stuart's inspiring example will enhance the School's competitive position by enabling it to attract and support the highest-caliber students, strengthen its signature programs, and elevate its stature among the world's premier schools of design."
In addition, the School's central plaza, located adjacent to College Green between Meyerson Hall and Fisher Fine Arts Library, will be named The Stuart Weitzman Plaza and will undergo significant redesign and renovation in the upcoming months by renowned landscape architect, Laurie Olin, Practice Professor Emeritus of Landscape Architecture at the School of Design.
Stuart Weitzman, who graduated from the Wharton School at the University of Pennsylvania in 1963, is one of the most recognizable names in luxury designer footwear. He founded his eponymous company in 1986. In the ensuing decades, he built Stuart Weitzman into one of the world's most renowned fashion footwear brands. In 2015, he orchestrated the sale of Stuart Weitzman, LLC to Coach (which was renamed Tapestry in October 2017 to reflect its multi-brand identity). Weitzman stayed on as the Creative Director for the company through May 2017 and is currently Chairman Emeritus.
"I am grateful to have been very fortunate in my career. It was always my intention to support the University of Pennsylvania in as many ways as I could," Weitzman said, "especially after spending so much time interacting with the Penn community, and specifically with its remarkable students.
"This is my way of thanking the University of Pennsylvania for the education that was the foundation of my long and incredibly enjoyable career in design. It is my privilege to support new scholarships, and to invest in the overall academic mission of the School, including the advanced technologies and systems so essential to the future of design."
Since stepping down from an active role in business, Weitzman has pursued myriad interests. He is a sought-after lecturer at universities around the world, and he also mentors the many students who seek his counsel on starting their own businesses. He is currently supporting the development of a museum in Madrid, Spain, dedicated to Spanish-Jewish history. He is co-producing two plays that are opening on Broadway in 2019. As a member of the Board of the U.S. Olympic and Paralympic Foundation, he also contributes to the success of our aspiring Olympic athletes, and has been one himself, by representing the United States in table tennis at the Maccabiah Olympic Games.
"What makes Stuart Weitzman so inspiring is his rock-solid belief that investing in people and education is the way to make a lasting impact," said Dean and Paley Professor Frederick Steiner. "From this day forward, the interrelated fields that comprise design at Penn will be linked with the name and design legacy of Stuart Weitzman. Our School is enormously proud to bear his name."
"Stuart is a renowned designer and an astute business leader," said David L. Cohen, Chair, Penn Board of Trustees. "So it is altogether fitting that he is following Benjamin Franklin's directive that 'an investment in knowledge pays the best interest' by helping to resource the school at Penn that is educating the next generation of design innovators, leaders, and practitioners."
The University of Pennsylvania School of Design enrolls more than 700 students in 26 degree and 16 certificate programs and is consistently ranked among the country's top design schools. Its mission is to prepare students to address complex sociocultural and environmental issues through thoughtful inquiry, creative expression, and innovation. As a diverse community of scholars and practitioners, the School is committed to advancing the public good—locally and globally—through architecture, city and regional planning, design, fine arts, historic preservation, and landscape architecture.
The University of Pennsylvania, founded in 1740, is an Ivy League institution with a distinctive past. Its 12 undergraduate, graduate, and professional schools are located in Philadelphia on an attractive urban campus that serves a diverse community of more than 20,000 students from throughout the nation and around the world. Ranked consistently among the top universities in the nation, Penn has a longstanding reputation for excellence in graduate and professional education.
Homepage photo: Penn is naming its School of Design in honor of award-winning designer and footwear icon Stuart Weitzman, Wharton Class of 1963. The new name will be the University of Pennsylvania Stuart Weitzman School of Design.