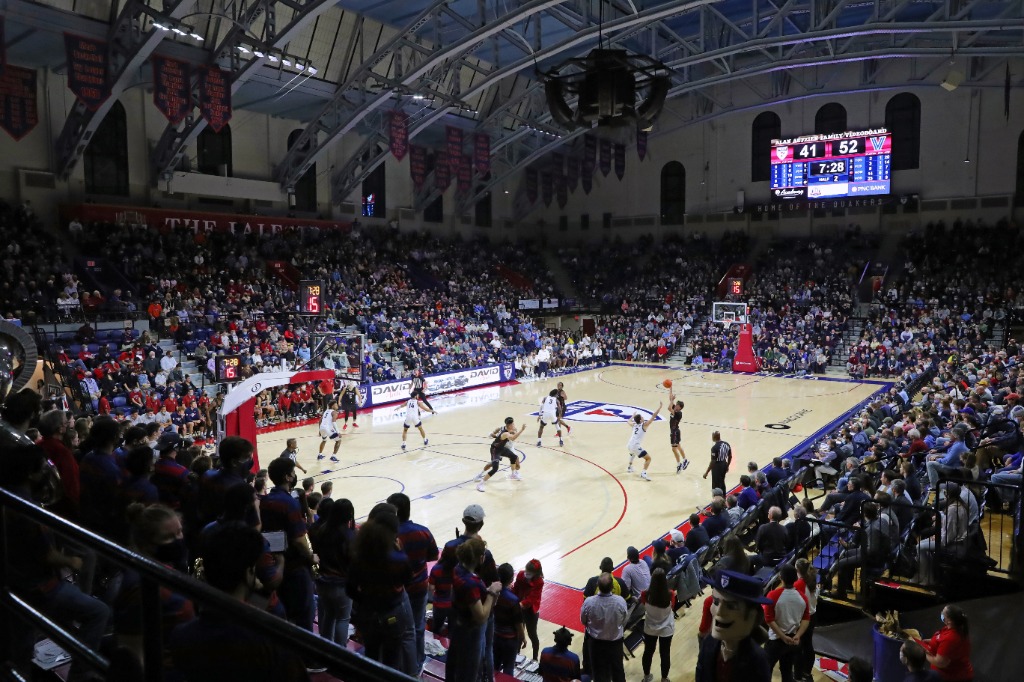 The Division of Recreation and Intercollegiate Athletics (DRIA) has announced the return of spectators for all indoor winter sports with the following updated spectator guidelines for all remaining home contests and additional indoor events.
Effective Feb. 1, all spectators, ages 12 and above, must show proof of vaccination to access any indoor competition facility. A valid government or school issued photo ID must also be shown with proof of vaccination. Spectators 5 years and 3 months through 11 will need to show proof of one dose of COVID vaccine to gain admission and must be fully vaccinated by Feb. 3 to gain access to the indoor competition facility. A photo ID is not required for this age group.
Acceptable forms of vaccination proof include physical vaccination card or photo of full vaccination card on smartphone. Apps and QR codes will not be accepted.
Proof of exemptions or negative test results are not valid to gain admission.
Spectators under the age of 5 will not be required to be vaccinated but must wear masks at all times if able.
Concessions will not be made available for purchase to spectators at ticketed events at the Palestra until further notice. Fans are not permitted to bring their own food into any indoor competition facility. Fans are permitted to bring one sealed bottle of water per spectator into any indoor competition facility.
The previously announced spectator guidelines for winter sports will continue to remain in place for all DRIA indoor venues:
All fans are required to wear a mask that meets current University guidelines (N95, KN95, or cloth mask over a surgical mask) that covers their nose and mouth at all times upon entering, and throughout an indoor competition venue, except when removing intermittently for drinking (and eating when concessions reopen). This applies to all hospitality areas, media workspaces, or restrooms within, or adjacent to, the competition venue. Venue staff will be monitoring compliance throughout the competition. Those that do not comply will be asked to leave the venue by event management.
Although competing student-athletes and officials are not required to wear masks during active warmups or competition, masks are required to be worn by those individuals on team benches when not substituting and in locker rooms.
Members of the Penn community attending competitions should already be enrolled in PennOpen Pass and fill it out daily. Spectators and campus visitors should access PennOpen Campus on game days to receive the required green PennOpen pass for admission to competition venues. (Guardians will attest for spectators aged 5 years and 3 months through 17 under their supervision).
Doors open 60 minutes prior to the scheduled start of all ticketed and non-ticketed winter sport competitions (except men's basketball, which is 90 minutes).
Spectators are reminded to monitor their health symptoms daily and not attend an event if they feel sick.
Winter sport spectator guidelines fall under Penn's updated guidance for Visitors.
Any further updates regarding health and safety protocols for spectators for Penn winter sport athletic contests will be announced as needed based on local health conditions. Spring sport spectator guidelines for outdoor sports will be announced in February.