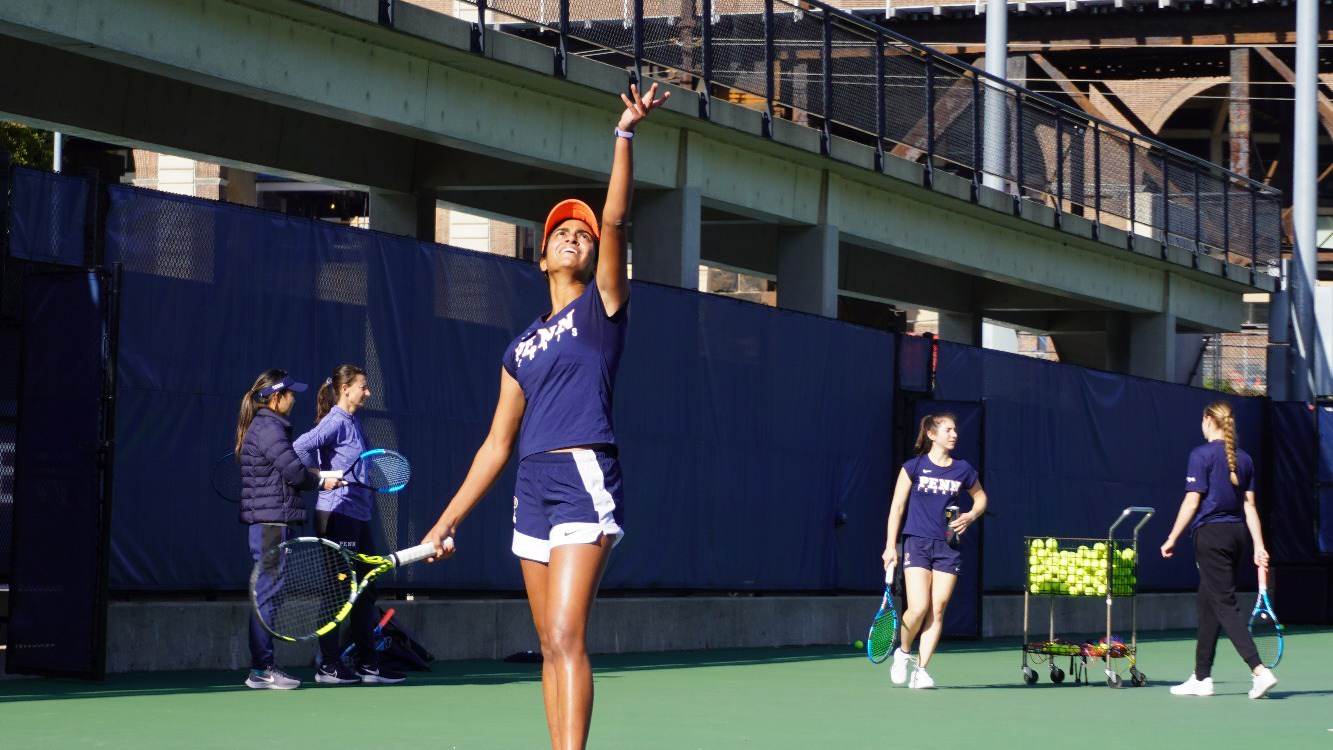 Talk about Thanksgiving bragging rights …
First-year Esha Velaga of the women's tennis team won the ITA Northeast Super Regional singles title on Sunday at the U.S. Military Academy in West Point, New York, by defeating her older sister Neha Velaga, a fourth-year at Princeton, in the final round 6-3, 6-0. She is the first Penn women's tennis player to win in West Point in four years. 
Held from Oct. 20-23, the ITA Northeast Super Regional is a single elimination tournament featuring 33 players competing in a round of 32, round of 16, quarterfinals, semifinals, and finals.
On Friday, Esha Velaga, from Colmar, Pennsylvania, knocked off Harvard's Kate Kim 3-6, 7-6 (3), 6-1 in the round of 32 and No. 4-seeded Maria Aguila of Boston College 6-1, 7-5 in the round of 16.  
In the quarterfinals on Saturday, Esha Velaga downed Syracuse's Polina Kozyreva 6-4, 6-3; in the semifinals, she stopped Syracuse's Miyuka Kimoto 6-4, 4-6, 6-4 to advance to Sunday's final.  
 
Neha Velaga beat Syracuse's Maria Ines Fonte 6-1, 6-0 in the round of 32, Columbia's Salma Farhat 6-2, 6-2 in the round of 16, Harvard's Charlotte Owensby 6-4, 6-3 in the quarterfinals, and Brown's Phoebe Peus 6-3, 7-6 (2) in the semifinals.
Esha Velaga will next compete in the ITA Fall Nationals, which take place Nov. 2-5 at the Barnes Tennis Center in San Diego, California.