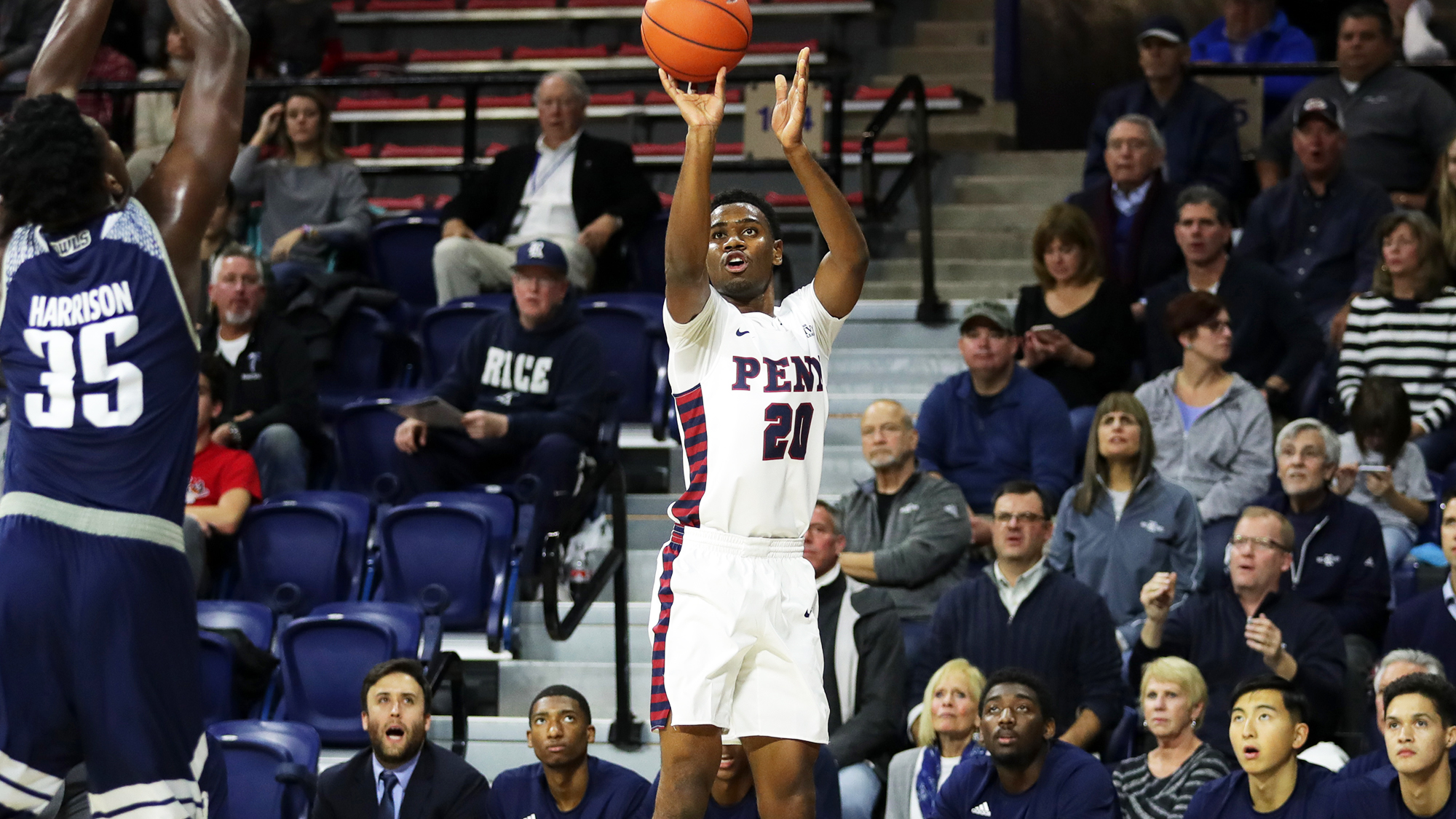 The men's basketball team improved to 6-2 with a 76-48 defeat of Delaware State on Tuesday evening at Memorial Hall in Dover.
After a tit for tat start, the Quakers went on a 10-0 run to take the lead, which they held for the rest of the game. 
At half, the Red & Blue were ahead 41-27, boosted by eight three-pointers. The Hornets were cold in the first half, shooting 29.4 percent (10-31).
Delaware State remained ice cold in the second half. The Quaker defense held them to 21 points on 29 shots. The Hornets made only five buckets in the half, and shot 17.2 percent from the floor.
Freshman guard Bryce Washington paced Penn with 16 points, eight rebounds, and three blocks. Junior forward A.J. Brodeur had his second consecutive double-double, scoring 10 points and grabbing 13 boards.
Penn shot 40 percent from the field (24-60), 40.6 percent from the 3-point line (13-32), and outrebounded the Hornets 52-41.
The Quakers are off until Tuesday, Dec. 4, when they take on Miami (Fla.) at The Palestra.