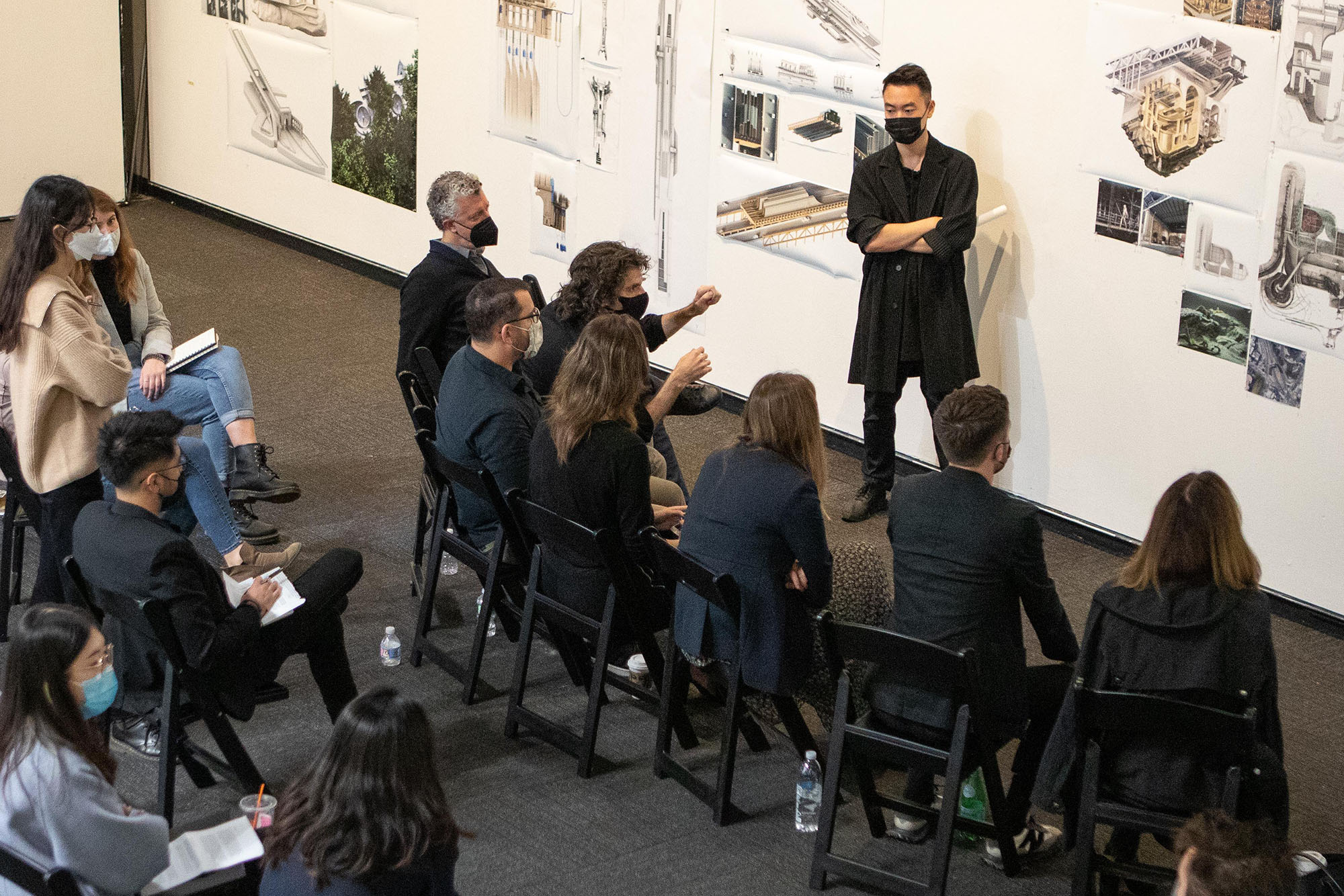 The Stuart Weitzman School of Design has received a new gift from Aedas, a global architecture and design firm, to establish a fellowship for students who are interested in working in Asia.
The gift was spearheaded by Andy Wen, a 1990 graduate from the Weitzman School and current Global Design Principal for Aedas in China. It is the first fellowship at the Weitzman School sponsored by a firm office from Asia. In addition to support for educational costs, the selected fellows will be offered a summer internship at Aedas to gain practical experience on top of their academic preparation.
"Fellowships and internships are essential to giving our graduates abundant choices when they enter the professions," says Fritz Steiner, Dean and Paley Professor at the Weitzman School of Design. "We are grateful to Andy Wen and Aedas for their generosity, and we hope that this type of partnership serves as a model for other firms who want to support the next generation of leaders across the design fields."
The Aedas Fellowship will be available on a competitive basis for graduate students entering their second or third year in the Weitzman School's Department of Architecture. After the academic year, fellowship recipients will embark on an eight-week internship at an Aedas office in China, reflecting the School's commitment to providing formative professional opportunities for an increasing number of students, including externships facilitated through the School's Office of Professional Development and Career Resources.
"Our students greatly benefit from the ability to work with talented professionals and to put their learning into practice, especially when that practice includes exposure to the diverse perspectives of architects and designers across the globe," says Winka Dubbeldam, chair and Miller Professor of Architecture at the Weitzman School of Design and Founder/Principal of the firm Archi-Tectonics. "The experiential benefits of this partnership with Aedas brilliantly complement the world-class education students receive at the Weitzman School."
Since the 1920s, Penn's undergraduate and graduate architecture programs have attracted successive generations of Chinese students who went on to become influential in Chinese architecture. Wen, who received his Master of Architecture degree from the Weitzman School and currently serves on its Dean's Council, can trace his Penn history to a design competition he won as an undergraduate student at Penn State University. Aedas has regularly recruited graduates from the Weitzman School, with over 25 alumni currently working at offices all over the world.
"Amongst our talent, over 70% have received education abroad. The combination of international exposure and local practice gives us a unique perspective to deliver quality designs. This scholarship represents our commitment to nurture talent with a global vision, and help us in shaping a sustainable built environment," says Aedas Chairman and Global Design Principal Keith Griffiths.
"It is an honor to collaborate with my alma mater. As a student I was able to study and research in China owing to the scholarship I received, and it has deeply influenced my career. I hope the Aedas Scholarship will enable students to use their knowledge in practice and prepare them for future careers in architecture," said Wen.