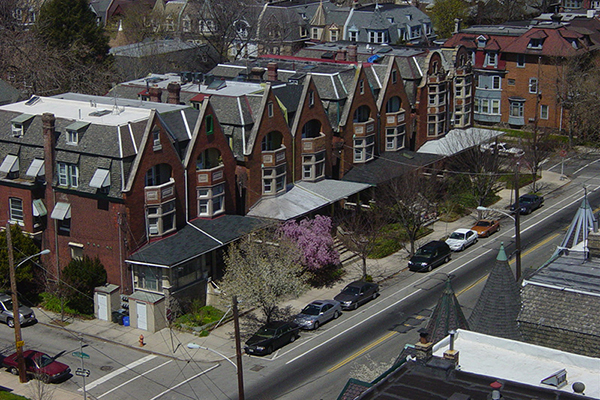 America is facing record unemployment and with so many people suffering economic hardships, some bills aren't being paid.
As more people are being laid off or having their work hours cut back due to the coronavirus pandemic, their ability to pay their mortgage or rent becomes a challenge.
Penn Today spoke to Susan Wachter, the Albert Sussman Professor of Real Estate and Professor of Finance at the Wharton School,—and co-director of the Penn Institute for Urban Research, who offers tips for those having financial struggles to keep a roof over their head during uncertain times.
"The first thing you should do if you are having trouble paying your rent or mortgage payment is to call your landlord or mortgage servicer as soon as you can," says Wachter. "Widespread evictions and foreclosures are not good for anyone, and most major lenders have already issued statements pledging to work with any borrower who is having trouble paying," she says.
It's important to start a conversation with who you're paying bills to, rather than simply stopping payments altogether. Missing a mortgage payment without formally deferring it, for example, can hurt your credit score and cause your loan to go into default.
If you are a homeowner, experts suggest contacting your lender. Financial planners and consumer advocates are encouraging homeowners to reach out to their loan service directly to discuss payment options as soon as they can.
If you are a renter, give your landlord notice. Renters are advised to contact their landlords as soon as they can to talk through delayed or partial payment options.
Here, Wachter offers tips for those having financial struggles with their mortgage or rent during the coronavirus crisis.