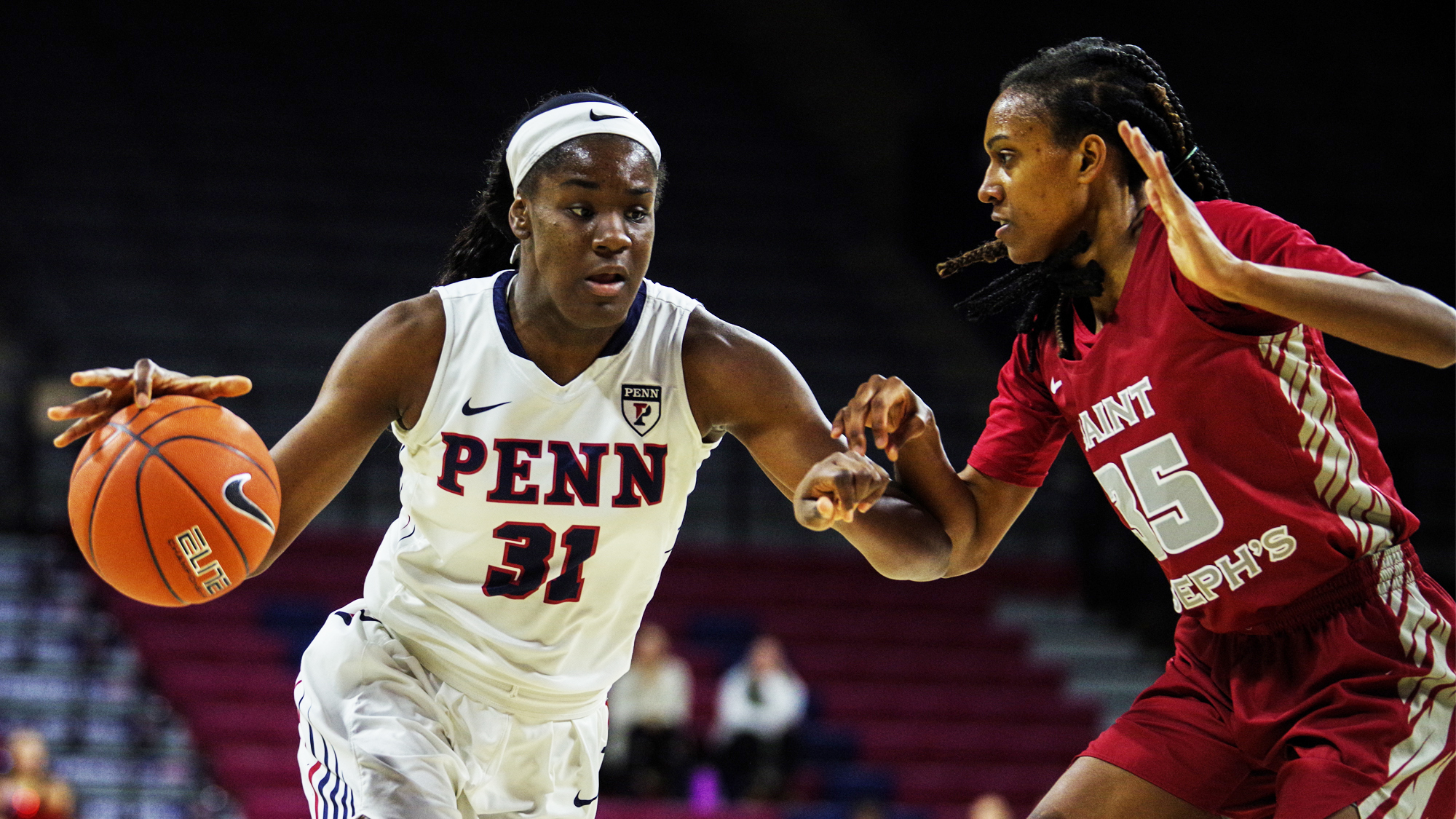 Facing Big 5 foe Saint Joseph's, the women's basketball team improved to 2-1 with a 65-45 win at The Palestra on Thursday, Penn's largest margin of victory ever against the Hawks.
The game was delayed for an hour because of the snow. When the roads cleared, the Quakers took an early 10-5 lead, and were ahead 15-5 after the first quarter.
A 10-run in the second quarter pushed the lead to 17, and at half, the Red & Blue were up 40-20. Senior forward Princess Aghayere scored 14 points and grabbed five rebounds in the half, shooting 5-6 from the field and 2-2 from the three-point line.
Penn held the Hawks to 8 points in the third quarter, and had a 54-28 advantage after three periods.

The Quakers were up by as much as 30 in the fourth quarter, before the Saint Joseph's showed some life and cut the lead down to 20.
Aghayere finished with a game-high 16 points and had seven boards. Sophomore center Eleah Parker had a double-double, 15 points and 10 rebounds, and also had two steals and matched a career high with four blocks. Senior guard Ashley Russell chipped in 11 points, eight rebounds, and five assists. 
The Red & Blue outrebounded the Hawks 50-32, and held them to 31.5 percent shooting from the field. Penn outscored Saint Joseph's in the paint 38-18. 
The win marked the first time ever the Red & Blue have beaten the Hawks in consecutive years.
On Saturday, Nov. 17, the Quakers continue their two-game homestand against NJIT at 2 p.m. at The Palestra.