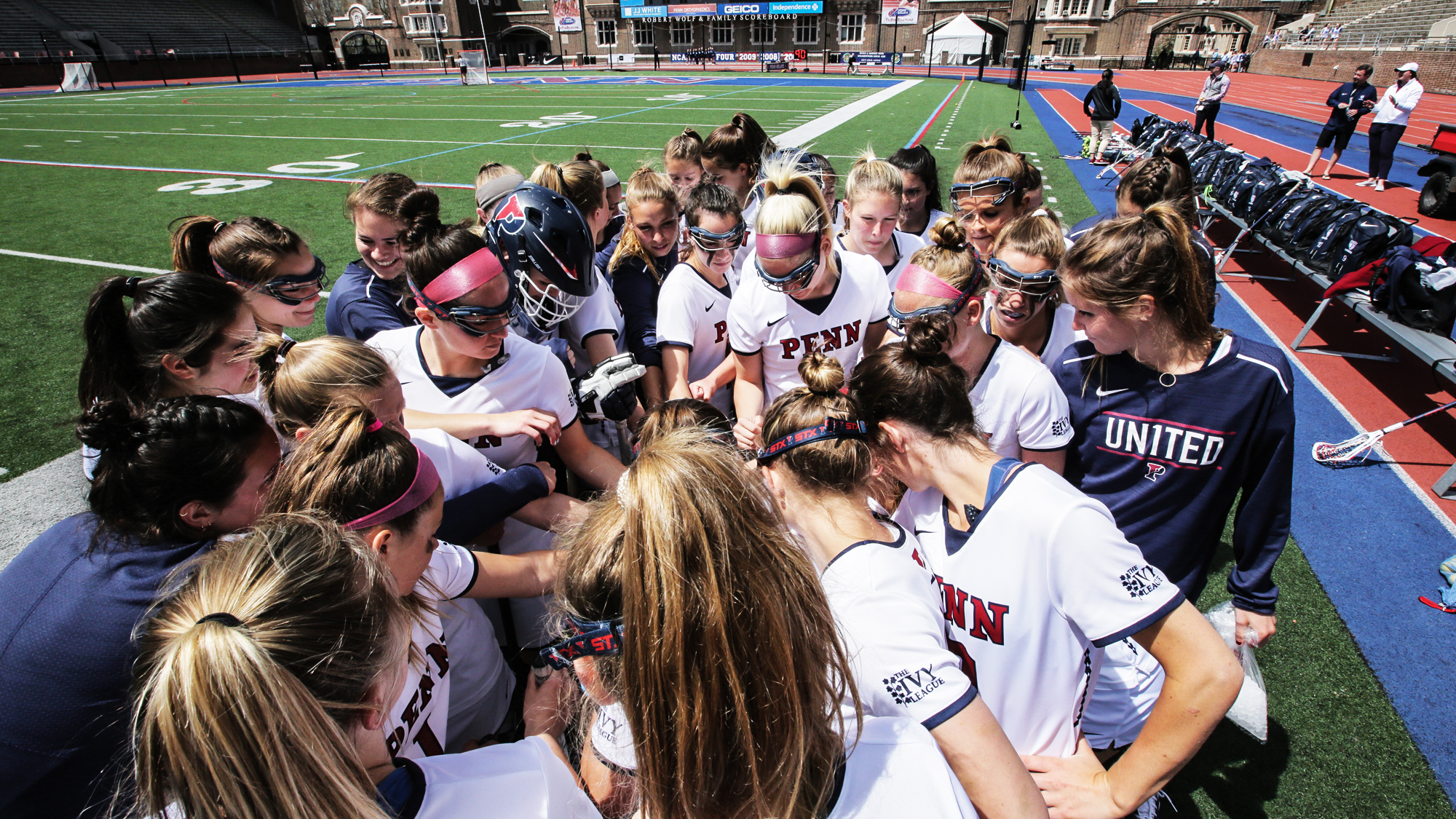 Winners of 11 of the past 12 Ivy League championships, the women's lacrosse team enters the 2019 season ranked No. 7 in the country in the Nike/US Lacrosse Division I Preseason Top 20.
Five All-Ivy selections return from last year's 14-5 squad: First-Teamers Zoe Belodeau, Gabby Rosenzweig, and Erin Barry; Second-Teamer Katy Junior; and honorable mention Mikaila Cheeseman. Barry was a unanimous selection. Belodeau was the first freshman in program history to earn First-Team All-Ivy honors.
A sophomore attacker, Belodeau set the freshman school record for points (80), goals (45), and assists (35) in a season. Inside Lacrosse has named her a 2019 Preseason Third-Team All-American.
Rosenzweig, a junior attacker, tied the school single-season points record last year with 85, and is a 2019 Inside Lacrosse Preseason honorable mention.
Barry, a junior midfielder, led the team with 51 goals and 44 ground balls in 2018, and is also a 2019 Inside Lacrosse Preseason honorable mention.
Junior, a senior defender, ranked third on the team in caused turnovers (23) and ground balls (38) last year, and is an Inside Lacrosse Preseason honorable mention as well.
Sophomore goalie Cheeseman was second in the Ivy League in 2018 in goals against average (10.42), saves (121), and save percentage (.476).
The Quakers made their 12th consecutive trip to the NCAA Tournament last season, advancing to the second round. This season, they will play three teams ranked in the Nike/US Lacrosse Division I Preseason Top 20, including No. 2 Maryland on March 13, No. 8 Northwestern on March 31, and No. 9 Princeton on April 17.
"As always, we looked to assemble a schedule that would challenge us throughout the year, and this one does just that," says Head Coach Karin Corbett. "Our goals run beyond the regular season, and our team will be battle-tested as we hope to succeed against both a tough Ivy League slate, and in non-conference matchups against national powers. We look forward to the tests provided, and think they will pay dividends come tournament time."
Penn opens its season on Feb. 16 at Delaware.