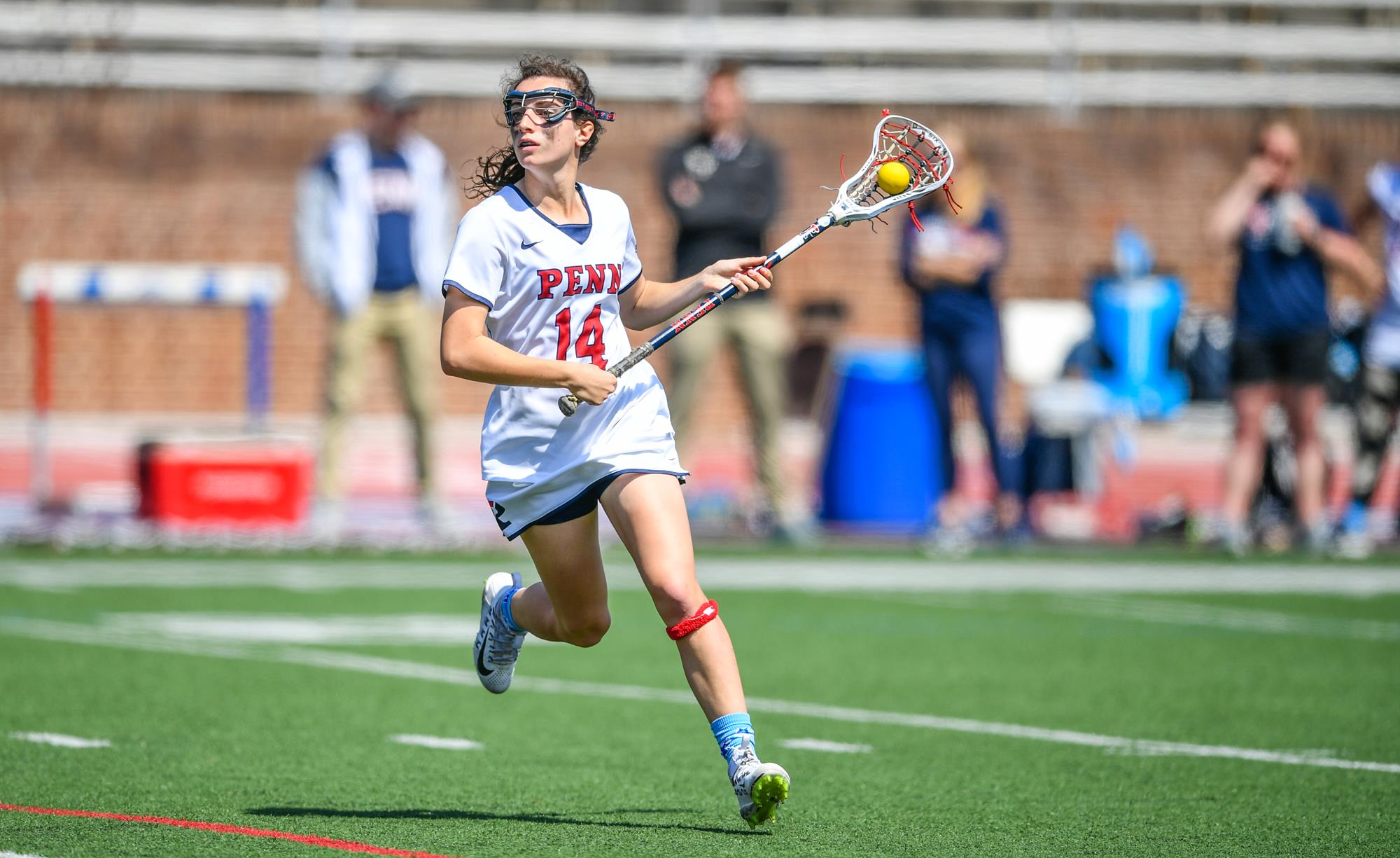 In the first and only game of the season, senior captain and attacker Zoe Belodeau of the women's lacrosse team scored the 100th goal of her career on April 22 in a 16-11 win over cross-city foe La Salle at Franklin Field. She is only the 13th player in the program's illustrious history to reach the century mark.
Belodeau, from Potomac Falls, Virginia, scored five goals on the day and had six total points on Senior Day for the women's lacrosse team.
Her first goal, a cross-body shot assisted by senior attacker Zoe Kraus, came two-and-a-half minutes into the contest and gave Penn a 1-0 lead.
She scored her second goal, on an assist by junior attacker Taylyn Stadler, with 8:23 remaining in the first half to put the Quakers up 7-4.
At the 18:10 mark in the second half, Belodeau scored her third goal of the game, an unassisted score that made it a 12-8 game, advantage Penn.
Assisted by sophomore midfielder Kennon Moon, goal No. 4 came with 8:46 remaining in the game. Belodeau's fifth and 100th goal was unassisted and entered the net with 14 seconds left to make the final score 16-11.
Belodeau finishes her Penn career 13th all-time in goals, tied for 6th all-time in points (154), and ninth all-time in assists (54) despite only playing two full seasons.
She also holds the individual single-game school record for draw controls with 13 against Georgetown in 2018.
A two-time First-Team All-Ivy selection and a one-time Inside Lacrosse Third-Team All-American, Belodeau was the first freshman in school history to earn First-Team All-Ivy honors. She also holds the freshman record for points (80), goals (45), and assists (35).