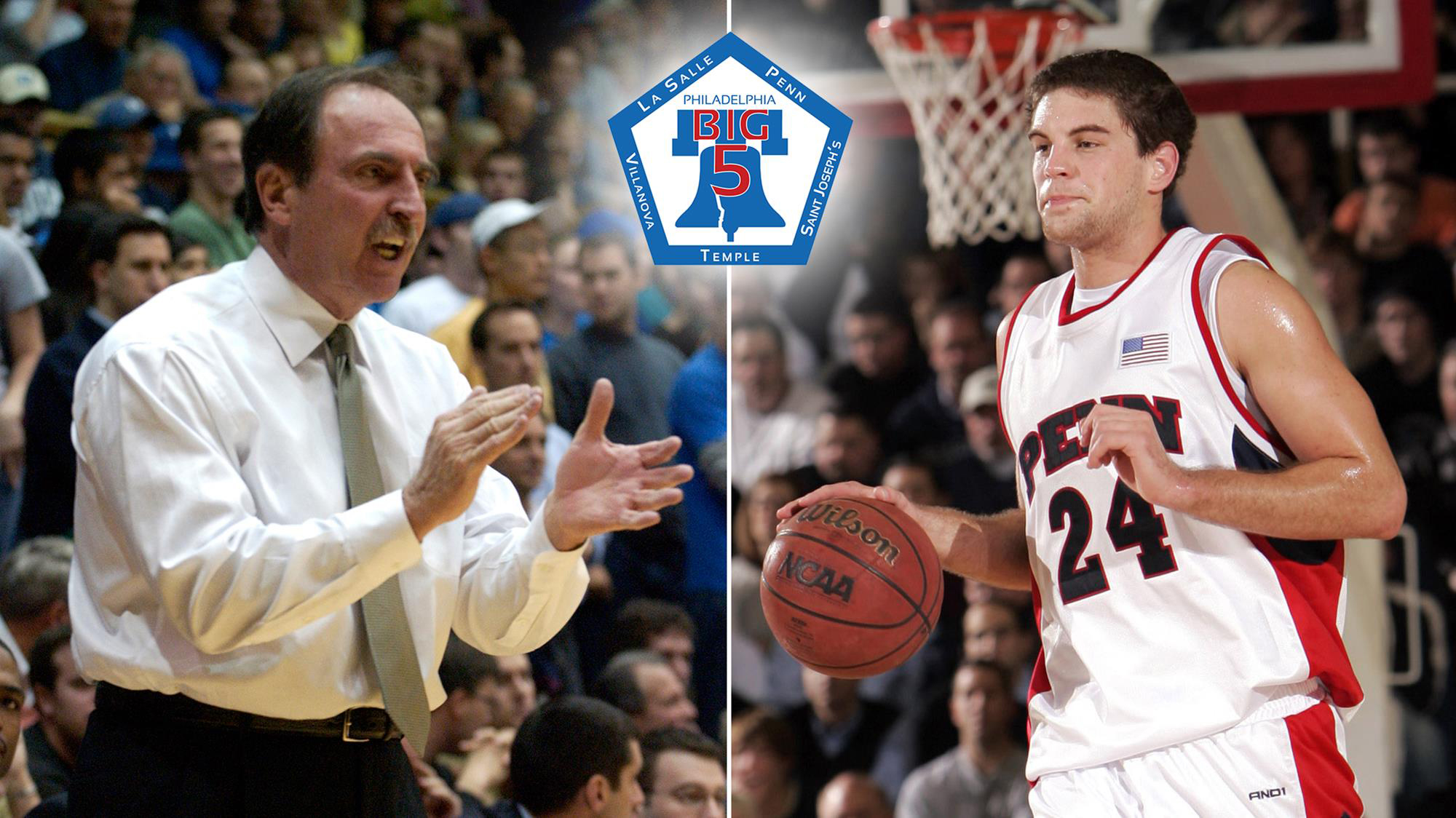 Mark Zoller, a former forward on the men's basketball team, and former men's basketball head coach Fran Dunphy will be inducted into the Big 5 Hall of Fame later this month, the city series announced recently.
From 2004-07, Zoller helped the Quakers win three Ivy League championships and advance to three NCAA Tournaments. A four-year starter, he ranks 10th on Penn's all-time scoring list with 1,429 points, sixth in career steals with 141, seventh in career field goals made with 555, and ninth in career rebounds with 750. 
Twice, Zoller was a First-Team All-Ivy honoree, including a unanimous selection his senior year, when he led the conference in scoring (18.2 points per game), and was second in rebounding (7.5 boards per game) and field goal percentage (.566). The Blue Bell, Pennsylvania, native was also a two-time All-Big 5 selection. He was awarded Second-Team recognition as a junior and First-Team honors as a senior. 
The winningest coach in Penn men's basketball history and the history of the Big 5, Dunphy led the Red & Blue for 17 seasons before moving to Temple, where he spent the last 13 seasons.
Dunphy amassed 310 wins as Penn's coach, won 10 Ivy League titles, and made nine NCAA Tournament appearances. Against Ivy League competition, he had a 190-48 record, including five undefeated seasons and a 48-game Ivy League winning streak, the longest in conference history. For 10 of his 17 seasons at Penn, he was assisted by Steve Donahue, the current John R. Rockwell Head Coach.
A former player at La Salle from 1967-70, Dunphy is the only person to serve as head coach at two Big 5 schools and was named Big 5 Coach of the Year seven times. His 580 Big 5 wins are a record.
Other members of the 2019 Hall of Fame class are former Saint Joseph's women's basketball coach Jim Foster; former La Salle and Temple athletic director Bill Bradshaw; former Temple women's basketball player Kamesha Hairston; former Villanova men's basketball player Mike Nardi; and former La Salle men's basketball player Steve Smith. 
The 2019 class will be inducted at the annual awards banquet on Monday, April 15, at 6 p.m. at the Palestra.