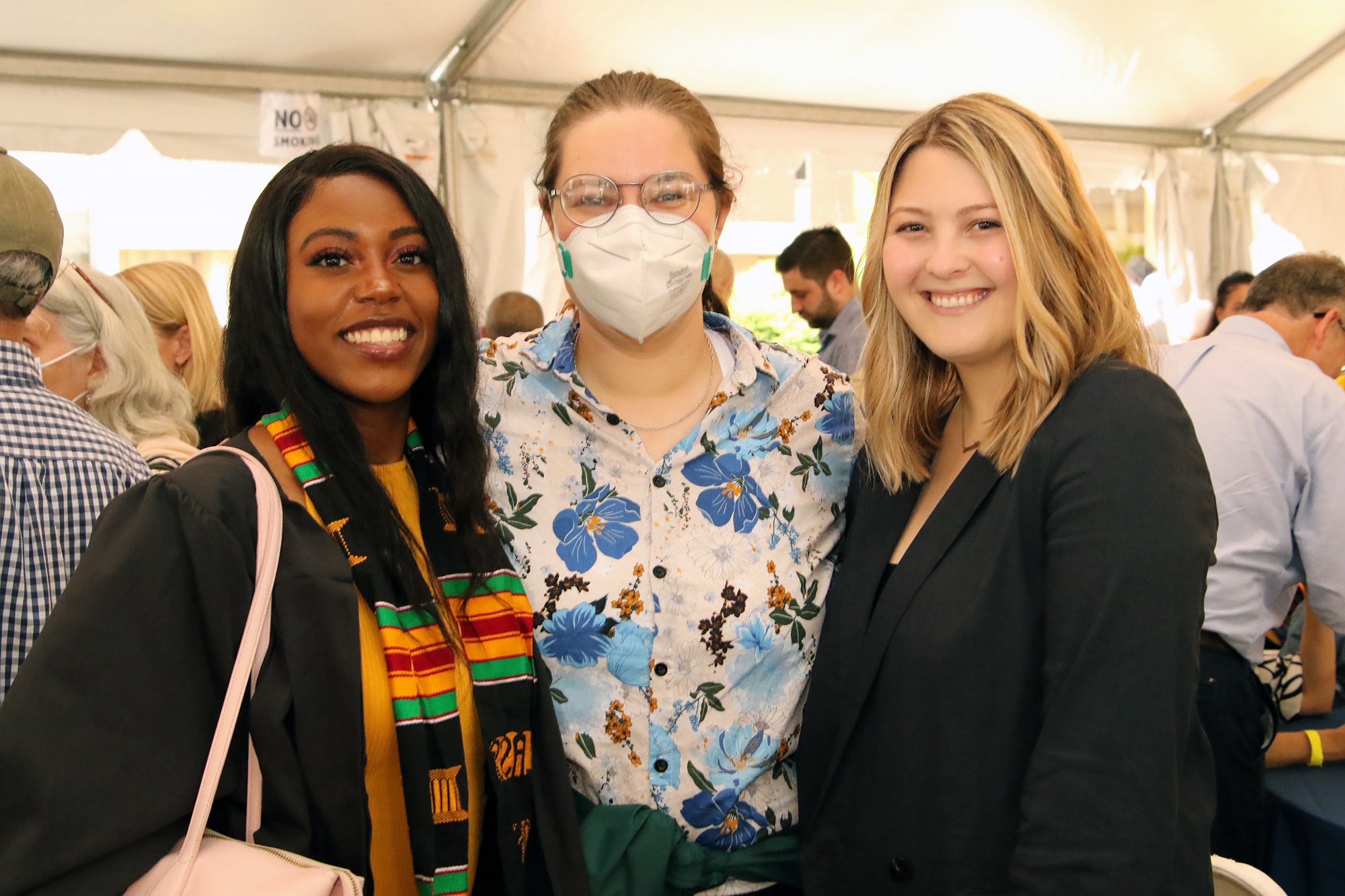 The University of Pennsylvania announced a $7.5 million commitment to increase scholarships for graduate students who are committed to social innovation and social justice, including those from historically underrepresented backgrounds. This level of support from an anonymous donor is one of the largest gifts ever made to the School of Social Policy & Practice (SP2). In combination with an additional $5 million in matching funds from the University, a total of $12.5 million will fund 12 full-tuition scholarships annually. The commitment will support the SP2 Social Justice Scholars Program and endow a new scholarship program focused on social innovation.
"We are particularly grateful for this extraordinary gift to support students who are engaging in programs for social justice and social innovation," says Interim President Wendell Pritchett. "These new scholarship resources will substantially expand access to some of Penn's most impactful graduate programs and allow students to graduate without the burden of debt. The scholarship recipients will positively influence our communities long after their time at Penn, as they pursue meaningful careers in service of others."
At SP2, research and practice focus on social justice and social change. Faculty and students seek to improve the lives of others by addressing challenges in economic security, homelessness, immigration, health equity, gender-based violence, child welfare, and more.
"For more than 110 years, SP2 has worked to improve the lives of underserved and marginalized communities," explains Sara S. Bachman, dean of SP2. "These incredible resources will enable SP2 to grow its world-class education for students advancing their careers in social innovation, impact, and justice. I am thrilled that the School will have additional financial support to educate students and provide meaningful career preparation for many years to come."
"Often, we meet students who want to attend Penn, who are committed to their field, and who want to advance their careers through graduate education," says Adiza M. Ezell, director of admissions and recruitment at SP2. "For some students, however, the cost of tuition relative to their salaries working for NGOs, government agencies, and nonprofits can deter them from enrolling. The new gift to SP2 will transform the way we support and sustain students, particularly those from disadvantaged and historically underrepresented backgrounds."
Introduced as the first-of-its-kind in January of 2021, the Social Justice Scholars Program cultivates a distinct and impactful learning environment for cohorts of students of color while removing the financial burden of graduate studies. It offers full-tuition scholarships and specialized, rigorous academic programming for incoming students—with a preference for those graduating from historically black colleges and universities (HBCUs) and minority-serving institutions (MSIs).
This year's inaugural class of Social Justice Scholars proved to be an essential addition to SP2's continuing efforts to affirm diversity and to address problematic structures of oppression. Social Justice Scholar Gianni Morsell exemplifies this work.
Prior to coming to Penn, Morsell launched a food pantry and developed educational programming for students, faculty, and staff who demonstrated food insecurity at Morgan State University in Baltimore. She now serves as the East Pennsylvania Deputy Director at Rise, a nonprofit working to make higher education free and help all young people participate in democracy.
"The program provided a unique opportunity to attend seminars with leaders in their respective fields who address social justice issues. I enjoyed the opportunity to participate in conversations about racial and social issues and being surrounded by a cohort of brilliant individuals who have very different backgrounds. I am thrilled that this additional funding will be used to further enrich the future Social Justice Scholar experience."
Additional fundraising for the program will aim to support student expenses that fall outside of tuition including academic fees and housing.