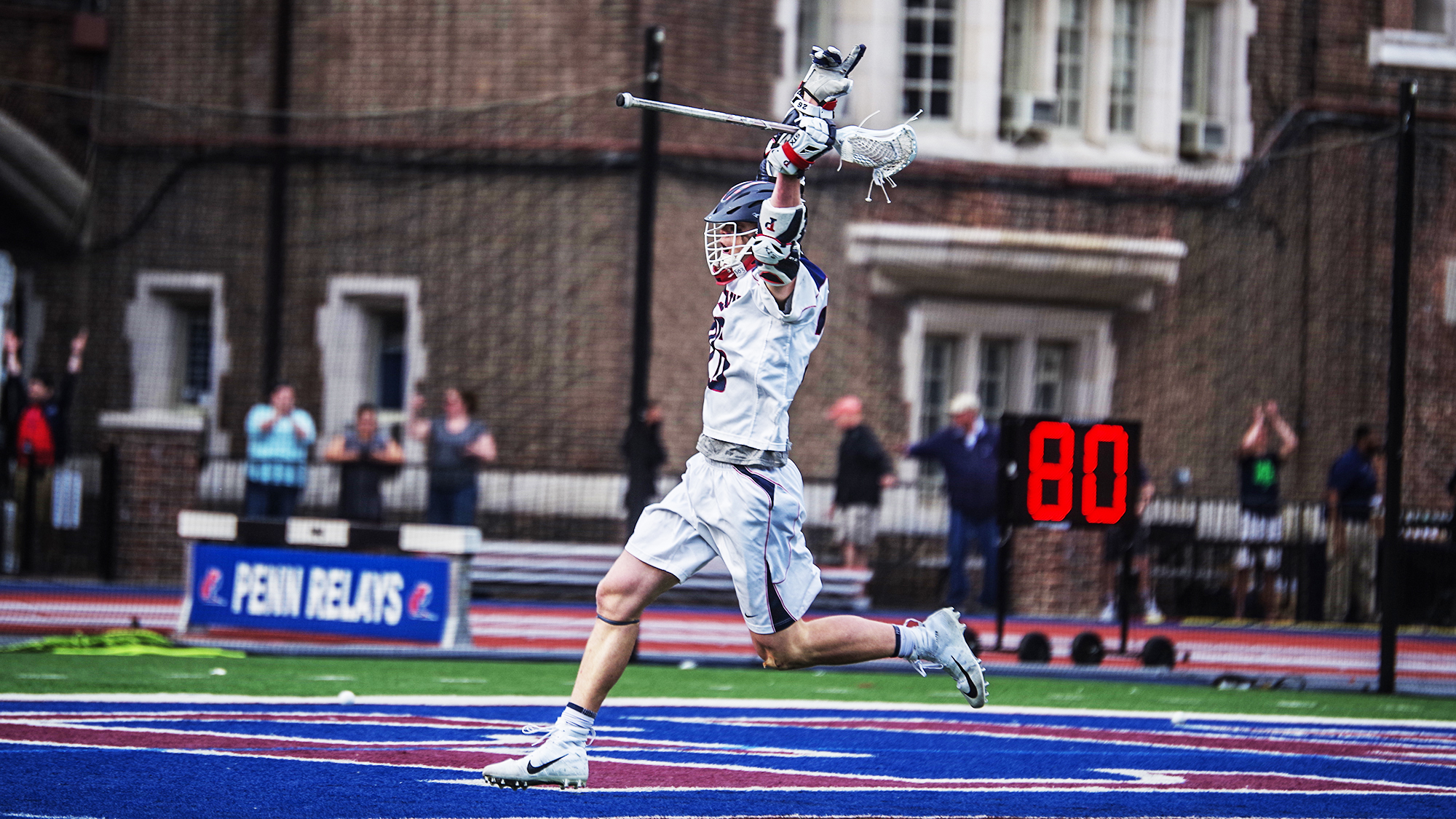 The No. 2-ranked Yale Bulldogs (6-2) visited Franklin Field on Saturday riding a seven-game winning streak against Penn (5-3). The 13th-ranked Quakers sent the defending national champions home with a 13-12 triple-overtime loss, picking up their fifth consecutive win.
Knotted at 3-3 after the first quarter, the Bulldogs outscored the Red & Blue 3-2 in the second period and led 6-5 at halftime. 
Penn went on a 5-1 run in the third quarter and was ahead 10-7 after three periods.
After trading goals to open the final period, Yale scored four straight goals to take a 12-11 lead with 2:05 left in the game.
Senior midfielder Tyler Dunn fired a super-clutch goal in the net with one second on the clock to send the game into overtime.
Playing sudden death, neither team scored in the first two overtime periods. With 3:02 remaining in the third overtime, freshman attacker Sam Handley scored an unassisted goal to give the Quakers the win.
Freshman attacker Dylan Gergar led the Red & Blue with three goals. Dunn, Handley, senior attacker Simon Mathias, senior midfielder Alex Roesner, and junior attacker Adam Goldner each had two goals apiece. Mathias extended his goal-scoring streak to 28 games, tied for the longest active streak in the nation.
Handley also had three assists and a team-high five total points. His heroics have earned him Ivy League Rookie of the Week for the second consecutive week.  
Senior goalkeeper Reed Junkin had a career-high 22 saves, including four in overtime. For his performance, he has been named Ivy League Player of the Week. 
The Quakers are 3-0 in Ivy League play for the first time since 1984, and have won three consecutive games against ranked opponents.