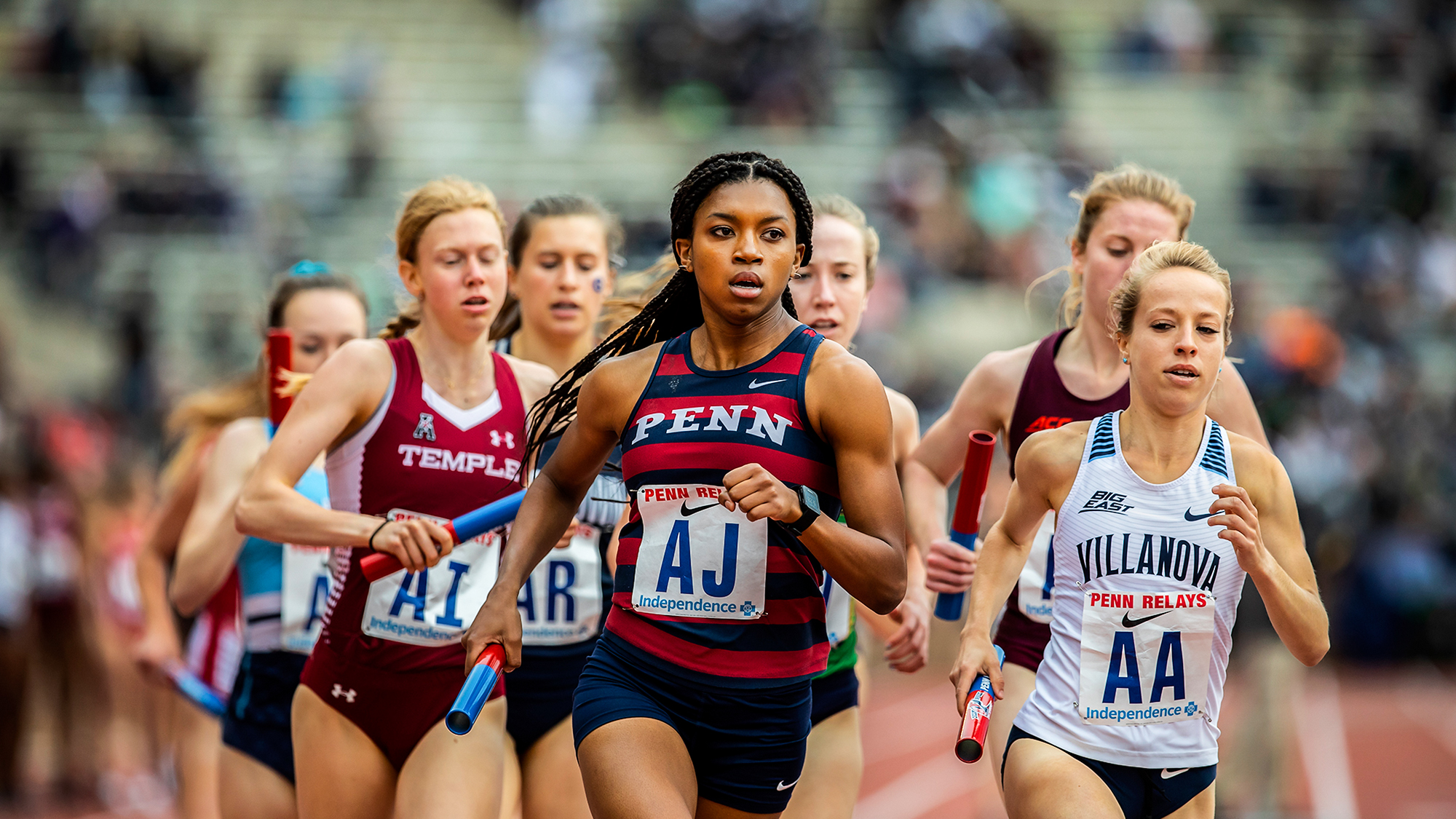 Nia Akins, a 2020 Penn graduate who enjoyed a standout career with the Quakers' women's cross country and track & field programs, continues to make history several months after her graduation. On Jan. 6, she was announced as one of 10 recipients for the NCAA's prestigious Today's Top 10 Award.

Akins is the first Penn student-athlete and just the 12th Ivy Leaguer to be honored since the award started being given annually in 1973.

"There is a lot of pride in being a student-athlete at Penn, because we know we are a member of one of the best academic institutions as well as an NCAA Division 1 athlete," says Akins. "It is always nice to be acknowledged for my hard work, but to receive this NCAA Today's Top 10 Award and represent this class of amazing student-athletes speaks more to the potential of this group at large and what an environment full of opportunities can do for you if you choose to take them."

The Today's Top 10 Award recognizes former student-athletes for their successes on the field, in the classroom, and in the community. Akins and the other nine recipients will be recognized during the NCAA's virtual Honors Celebration awards show on Wednesday, Jan. 13. The show will be streamed at 7 p.m. on the NCAA Twitter account and on the ESPN app.

The honorees are selected by the NCAA Honors Committee, composed of representatives of NCAA member schools, conferences, and distinguished citizens, including past awardees.

Originally given as Today's Top V in 1973, the award has incrementally expanded over the years, with the most recent coming in 2013 when it grew from eight recipients to the current 10. The NCAA Honors Committee has continually expanded the award to recognize the growing number of college athletes, sports, and championship opportunities. This year's recipients competed in 10 sports, including one emerging sport.