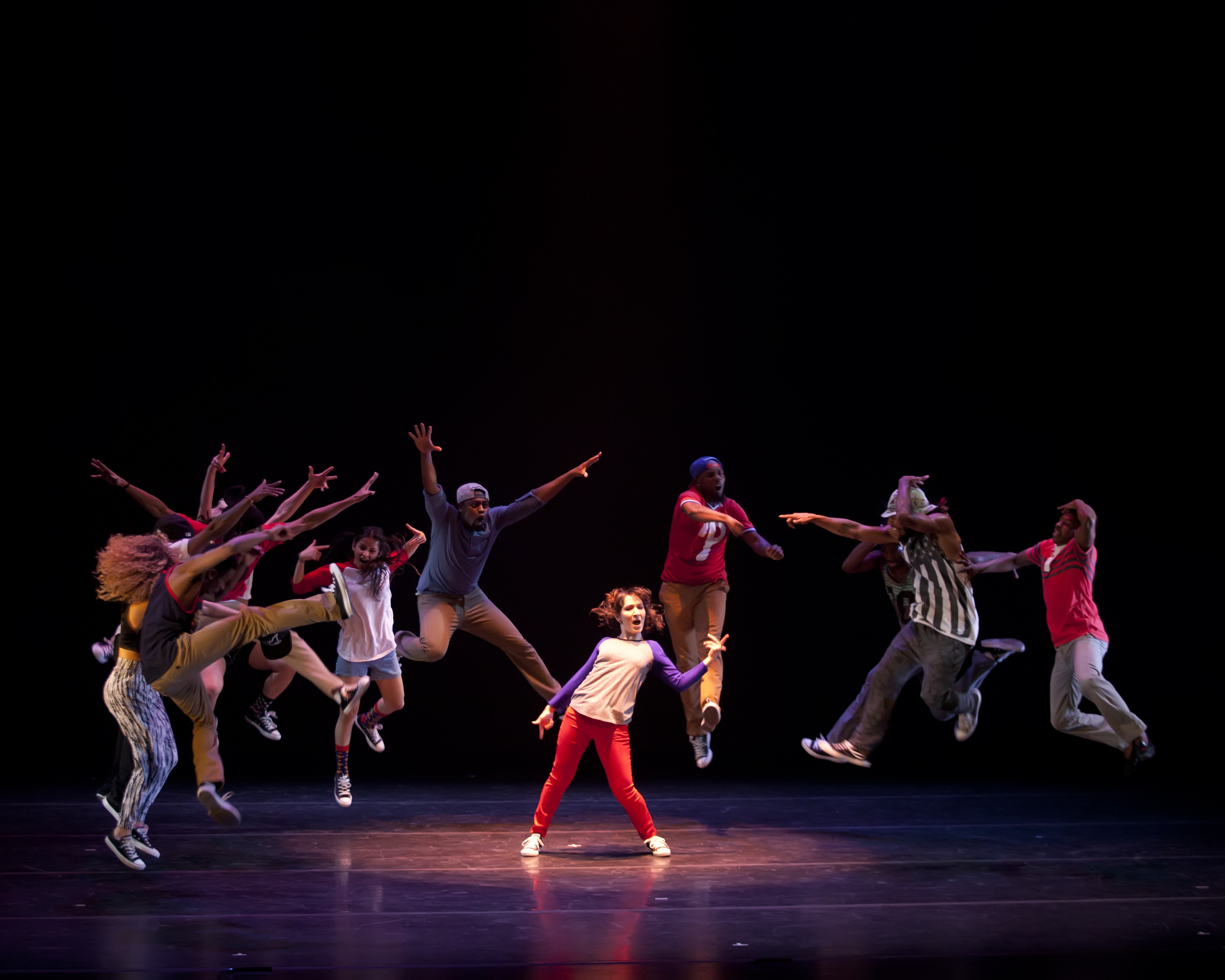 Now in its 33rd year, the Annenberg Center for the Performing Arts ushers in a three-day wave of merriment with the Philadelphia Children's Festival, marked by its interdisciplinary lineup of performing arts acts. 
The festival, which runs May 17-19, got its start in 1985 when former University theater arts professor Catherine Kaki Marshall identified the limited range of cultural offerings for families and youth in Philadelphia. Today, in its evolution, the festival serves more than 4,000 local kids, many during school trips for Thursday and Friday performances. 
"For many kids, this might be their first exposure to dance, theater, and the performing arts," says Christopher Gruits, executive and artistic director at the Annenberg Center. "And for some, this may be their only exposure for the year, so we create a welcoming environment and a positive impression of the performing arts." 
Which, in part, means curating a diverse grouping of shows. 
Highlights from this year's roster of performances include Broadway magician and sleight-of-hand illusionist Jason Bishop, who will make his Philadelphia debut during the festival; the lyrical spoken-word trio The Mayhem Poets, who also dabble in improv, stand-up comedy, and hip-hop; Sonia De Los Santos, a Latin children's musician whose bilingual tunes connect Spanish- and English-speaking cultural communities; and Rennie Harris Awe-Inspiring Works, a dance troupe organized by Philadelphia native Rennie Harris, which interprets the African-American, Afro-Brazilian, Afro-Cuban, and Puerto Rican histories of hip hop. 
The festival encompasses nine unique performances hosted inside the Annenberg Center's theaters, with 14 local partners for the festival. Partnering with Philadelphia organizations has been a more recent goal of the center, Gruits says. 
"At the time [this started], so many of the best performers were coming from Europe and Canada, and this developed over the years into a big showcase of performing arts for children. More recently, though, we shifted a little more to a Philadelphia focus," Gruits explains. "It's part of how Penn brings together the Philadelphia area for youth audiences; there's a lot going on for kids, individually, in Philadelphia, but nobody bringing it together in a festival form, and that's what we try to do."
Local performers, among many others, include Enchantment Theatre Company; trapezists, jugglers, and acrobats from the Philadelphia School of Circus Arts; and the all-city youth choir from Opera Philadelphia, T-VOCE. 
There will also be, at the plaza on Saturday, May 19, local food vendors like Say Cheese, Lil' Pop Shop, Spot Gourmet Burgers, and Bright Yellow Creamery. The Barnes Foundation, Fleisher Art Memorial, and The Chamber Orchestra of Philadelphia will set up activities for kids. 
Performances take place at various times during the festival. Tickets can be purchased at www.annenbergcenter.org.