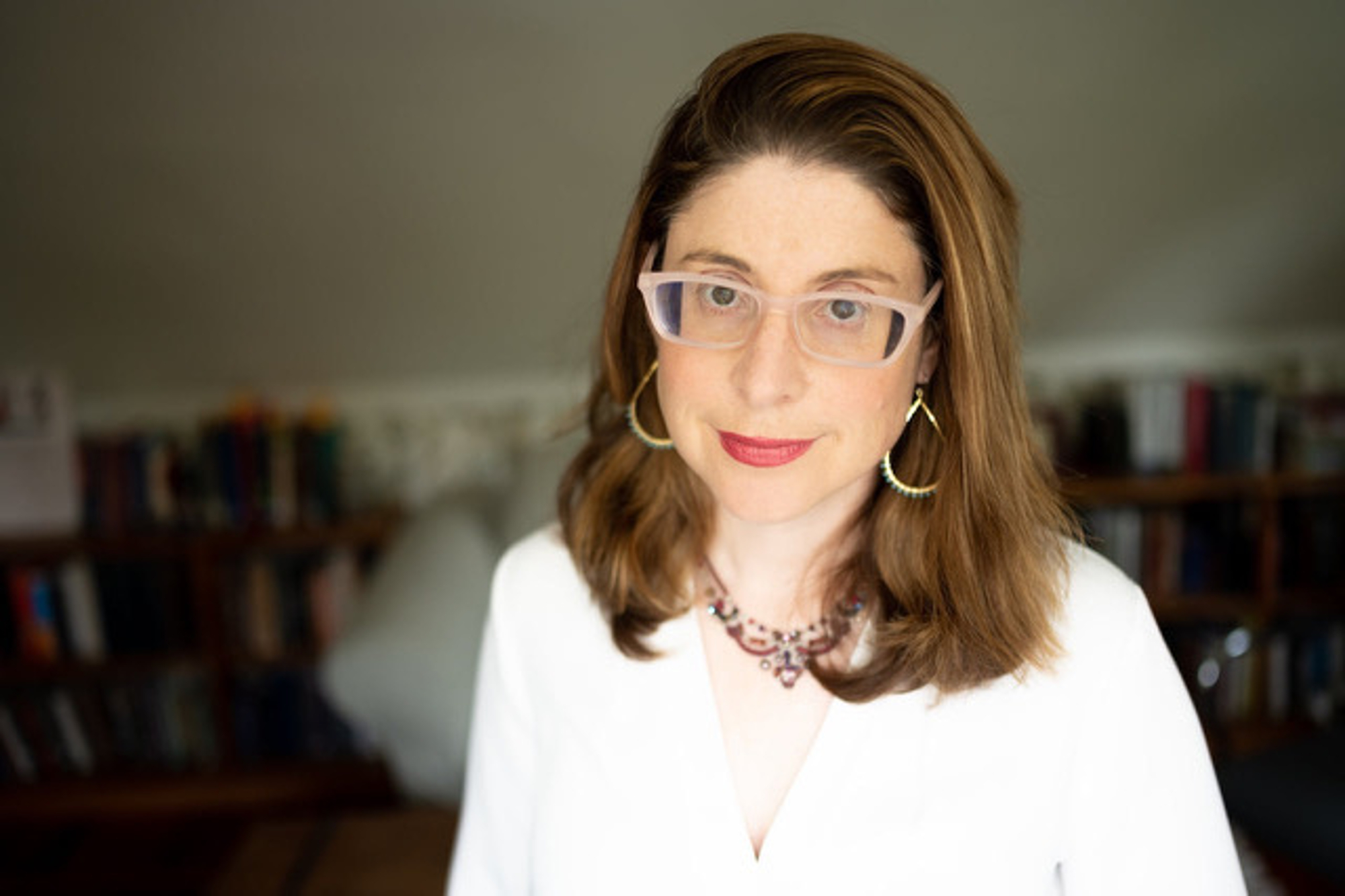 For the past decade, Penn English Professor Emily Steiner has been reading medieval encyclopedias, specifically translations from Latin to English by the 14th century writer John Trevisa.
Trevisa and his innovative interpretation of the English language are the focus of Steiner's just-published book, "John Trevisa's Information Age: Knowledge and the Pursuit of Literature c: 1400."

"You could say that modern English literature originates with the poetry of Geoffrey Chaucer, or you could locate its origins in the creation of the English reference book. If you privilege the encyclopedia over the lyric, your hero is the very understudied but hugely innovative John Trevisa," says Steiner, the Rose Family Endowed Term Professor of English.
A professor at Penn since 1999, Steiner has been reading Trevisa since her graduate student days in college at Yale University. Trevisa studied at Oxford University in England in the 1370s, at the same time as some radical thinkers, including the first translators of the Bible into English.
Steiner's research for the book ranged from medieval manuscripts in libraries to queries on the social media platform Twitter. "On #medievaltwitter, scholars from all over the world weigh in on new findings and share information," she says. "It was the perfect forum on which to post material about an understudied but influential medieval writer like Trevisa."
Steiner's very first tweet, on Oct. 30, 2014, quotes Trevisa's amusing description of the pinky finger: "The little finger is called 'auriculus' or 'ere fyngir': 'for with hym we clawen and piken the eres.' #trevisaquotes" (The pinky is called the "ear finger" because "we claw and pick the ears with it.") Her Twitter account @PiersatPenn now has 22,000 followers.
Penn Today spoke with Steiner about her new book, which she hopes will appeal to those who study medieval English literature, English prose, and the history of information.
Penn's English Department will host a virtual book launch for Steiner's "John Trevisa's Information Age: Knowledge and the Pursuit of Literature c: 1400" from 1:30 to 3 p.m. on Friday, Nov 19.
More information is available at https://www.english.upenn.edu/events/2021/11/19/professor-emily-steiners-book-launch.