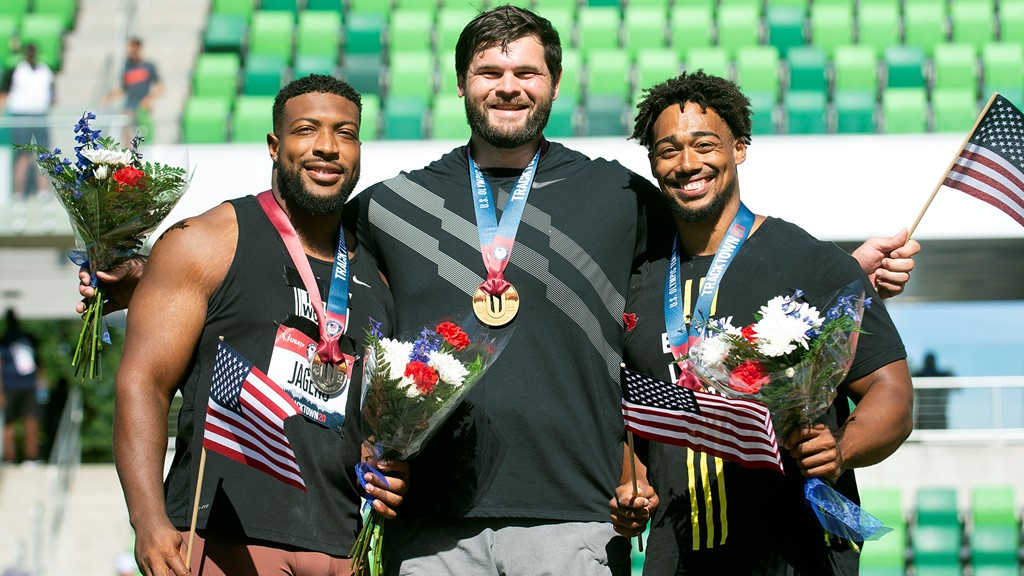 For only the second time in almost half a century, a Penn track & field athlete will represent the United States at the Olympic Games. Sam Mattis, a 2016 graduate of the Wharton School, placed third in the discus at the U.S. Olympic Team Trials - Track & Field over the weekend at the University of Oregon.
Mattis, the 2015 NCAA National Champion in the discus, topped all competitors with a 62.51-meter throw (205 feet, 1 inch) in the first round of Friday's semifinal. His mark remained in the top three through the next five rounds, propelling him to the Tokyo Olympics. (The top three finishers advance to the Olympics, as long as they meet the Olympic standard.)
In an interview with NJ.com before the Olympic Trials, Mattis said he turned down a job on Wall Street with JP Morgan Chase to focus on his discus career.
"It's the outright dream of most boys to be a professional athlete," he said. "I never really thought that would be my path, but after I won NCAAs for Penn in 2015, I thought, 'Maybe I can do this for real.'"
To support himself, he did marketing for a pharmacist, worked for a startup, started a supplement company, and made money through sports betting and blackjack. He also worked as a volunteer assistant coach for the Rutgers track & field team.
The Tokyo Olympics open on July 21. The men's discus qualifying round will take place on the morning of July 30, with the final the following evening.
Mattis is the first Penn track & field athlete to compete in the Olympics since Michael Aguilar, a 2001 alumnus, ran the 400-meter hurdles for Belize in 2004. Fred Samara, a 1973 Wharton graduate, was the last Penn track & field athlete to represent the U.S. at the Olympics. He competed in the decathlon in 1976.