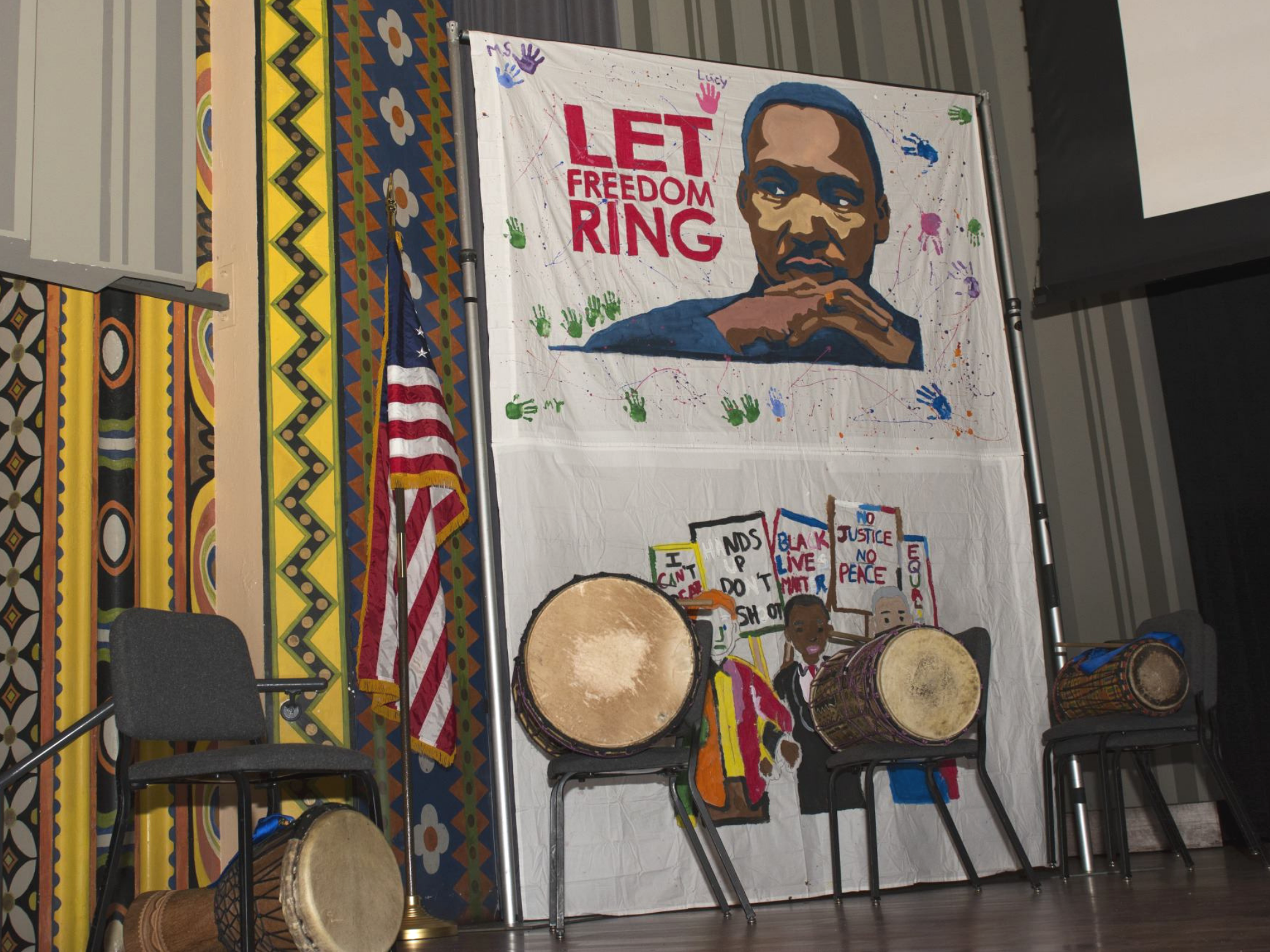 Penn will celebrate and honor the life and legacy of Martin Luther King Jr. during the 24th annual Commemorative Symposium on Social Change, Jan. 17 through Feb. 1. 
The symposium, organized by the African-American Resource Center, combines service opportunities with performances, lectures, and discussions to help people inside and outside the University community engage with the ideas, actions, and lasting impact of the civil rights icon. 
Many of the events are happening on Jan. 21, the national MLK Day of Service, but Penn's programming lasts for more than two weeks. 
On Jan. 21, the Day of Service kicks off with a breakfast at Houston Hall, beginning at 8:30 a.m. Then, participants can fan out to an array of service projects, including:
The School of Veterinary Medicine is also running a clinic offering free vaccinations and exams to approximately 250 dogs and cats; pet owners should call 215-898-4680 between 8 and 10 a.m. to make appointments.
The MLK holiday will end with a candlelight vigil through campus, beginning at DuBois College House and ending at College Green.
Two days later is another major event: the Interfaith Commemoration and Conversation in Social Justice, on Jan. 23 from 6 to 7:30 p.m. It will feature a discussion with William Barber II and Camille Z. Charles, the Walter H. and Leonore C. Annenberg Professor in the Social Sciences, professor of sociology and Africana studies, and education director of the Center for Africana Studies at Penn. 
Barber, a pastor and social-justice advocate, founded the grassroots group Repairers of the Breach and won a MacArthur Foundation "genius grant" last fall. 
The Community Involvement Awards will be presented at the event. This year's recipients include Anea Moore, a senior focused on community service during her time on campus and the recipient of a Rhodes Scholarship. 
Another highlight is this year's Hallmark Program, a discussion called "What Can Colleges and Universities Do About Education?" on Jan. 30, from 5 to 8 p.m. The program will look at public school programs and services supported by local colleges and universities, and will include presentations and trainings on parent and community advocacy.  
Other symposium events include a story time for kids at the Penn Family Center Jan. 19, the annual "Jazz for King" concert on Feb. 1, a presentation about King's influence on the Student Nonviolent Coordinating Committee on Jan. 24, and a program on building a stronger force of student, faculty, and community activists on the 28th. 
All of the events are free and open to the public, but many ask for participants to register in advance.