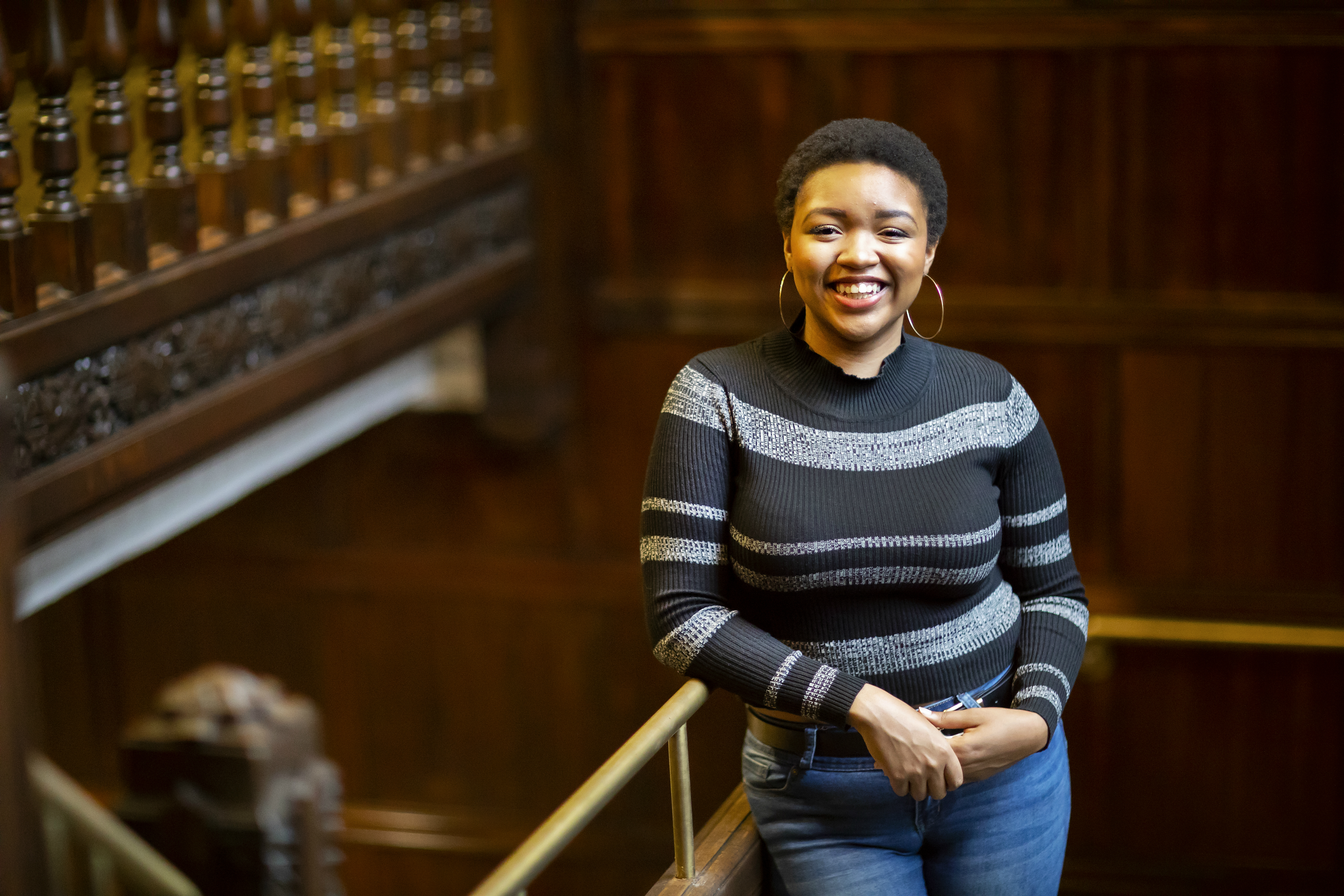 University of Pennsylvania senior Anea Moore has been awarded a Rhodes Scholarship for graduate study at the University of Oxford. Considered one of the most prestigious academic honors, the Rhodes is highly competitive. 
According to the Rhodes Scholarship Trust, this year more than 2,500 American students sought endorsements. The 32 American Rhodes Scholars were then selected from 880 students endorsed by 281 colleges and universities nationwide.
"All of us at Penn are incredibly proud of our newest Rhodes Scholar Anea Moore," said Penn President Amy Gutmann. "Anea's commitment to advocacy on behalf of first-generation, high-need students advances our Penn Compact 2020's inclusion principle to the next level by creating programs to strengthen academic success and retention. She shows a passion for engagement and embodies the finest attributes of Penn scholars who are working to make a profound difference in the world. Anea is truly deserving of this preeminent recognition." 
Anea Moore is majoring in sociology and urban studies with a concentration in law and a minor in Africana studies. A first-generation, low-income (FGLI) student, she has become an advocate for the Penn First community, creating a student-focused program housed at the Greenfield Intercultural Center that provides additional resources to more than 1,000 FGLI students. 
Moore serves as co-president of the Collective Success Network at Penn, chair of the Netter Center for Community Partnerships student advisory board, the student government representative for Penn First, and the co-chair of the national 2018 1vyG Conference at Penn. A Truman Scholar, Moore is also a Philadelphia Mayor's Scholar, Penn's 2017 Newman Civic Fellow, the recipient of the 2017 Penn Undergraduate Women of Color Award, and a 2018 Questbridge Global Leadership Fellow at Oxford.
At Oxford, Moore will pursue a Doctor of Philosophy degree in evidence-based social intervention and policy evaluation. Upon returning to the U.S., she plans to pursue a law degree and engage in public service in Philadelphia.
Moore applied for the Rhodes Scholarship with assistance from Penn's Center for Undergraduate Research and Fellowships. The 2019 award brings the number of Penn Rhodes Scholars to 27.