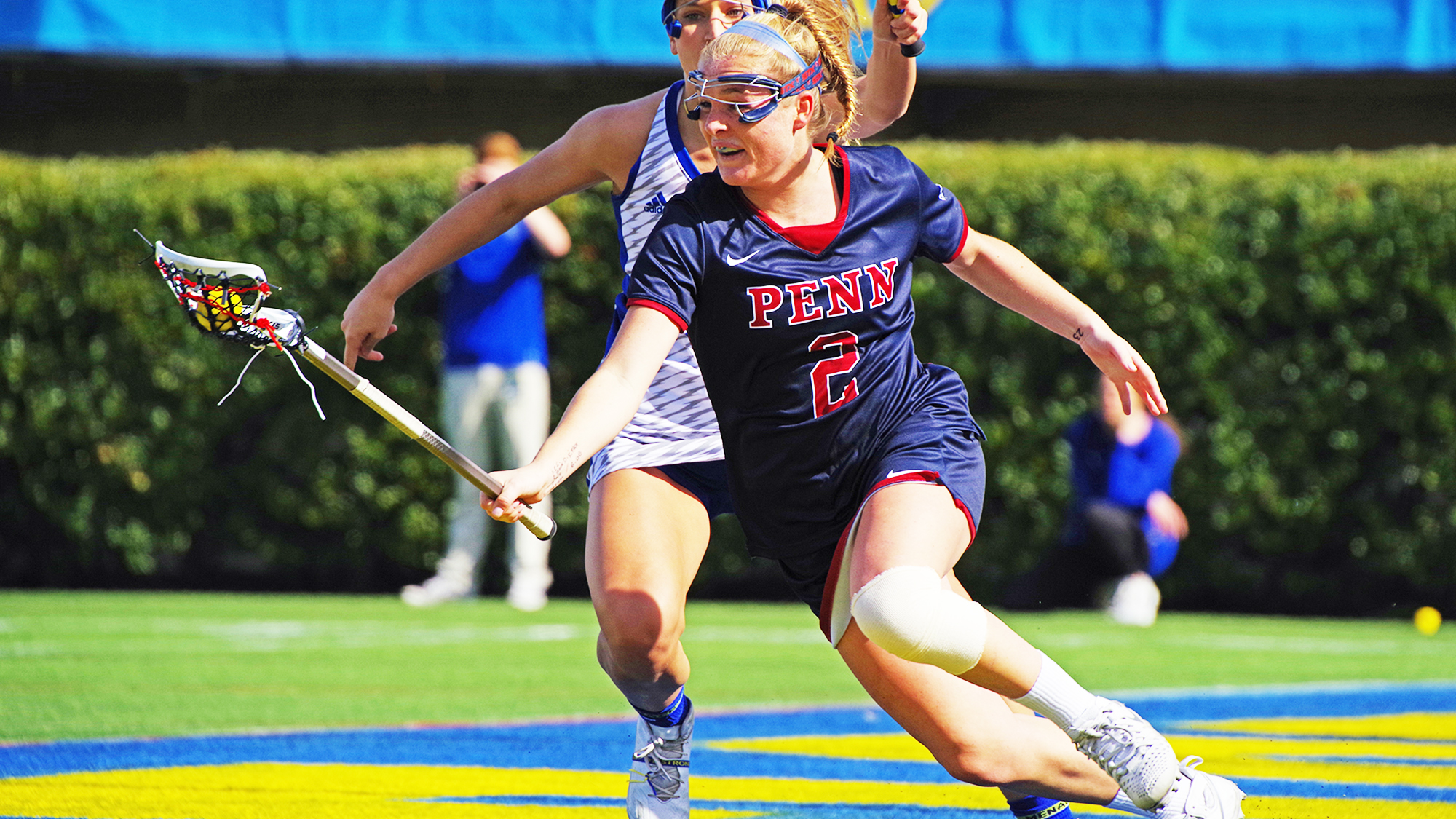 Penn women's lacrosse team member Erin Barry has been selected by the conference as Ivy League Midfielder of the Year. The junior is also a unanimous First-Team All-Ivy selection for the second consecutive season.
Barry currently ranks third on the team with 28 goals, 33 points, and 32 draw controls. She has picked up 28 ground balls, second-most on the team, and caused 14 turnovers. 
Joining Barry on the First-Team are junior attacker Gabby Rosenzweig, a unanimous honoree, sophomore attacker Zoe Belodeau, and senior defender Katy Junior. 
Rosenzweig, earning First-Team All-Ivy recognition for the second straight year, leads the Ivy League in points with 79 (30 goals and 49 assists). Her 5.27 points per-game average is the best single-season average in school history. She is one of 25 nominees for the 2019 Tewaaraton Award, which is presented annually to college lacrosse's most outstanding player.
Belodeau is a back-to-back First-Team All-Ivy honoree as well. Last year, she became the first Penn freshman to be named to the First-Team. This season, she is tops on the Quakers with 34 goals and second on the team with 13 assists, 47 points, and 48 draw controls.
Junior, the team captain, earned her third All-Ivy recognition. She was selected to the First-Team as a sophomore and the Second-Team as a junior. Usually defending the other team's most-skilled attacker, Junior has picked up 24 ground balls this season and caused 16 turnovers. Her career total of 130 ground balls is the most in the modern-era of Penn women's lacrosse. Her 96 career caused turnovers are second-most in school history. 

Penn's four First-Team All-Ivy honorees are the second-most in school history. Four Quakers have been selected to the First-Team for two years in a row.
The 11-4 Quakers take on Dartmouth on Friday, May 3, in the semifinals of the Ivy League Tournament at Columbia.