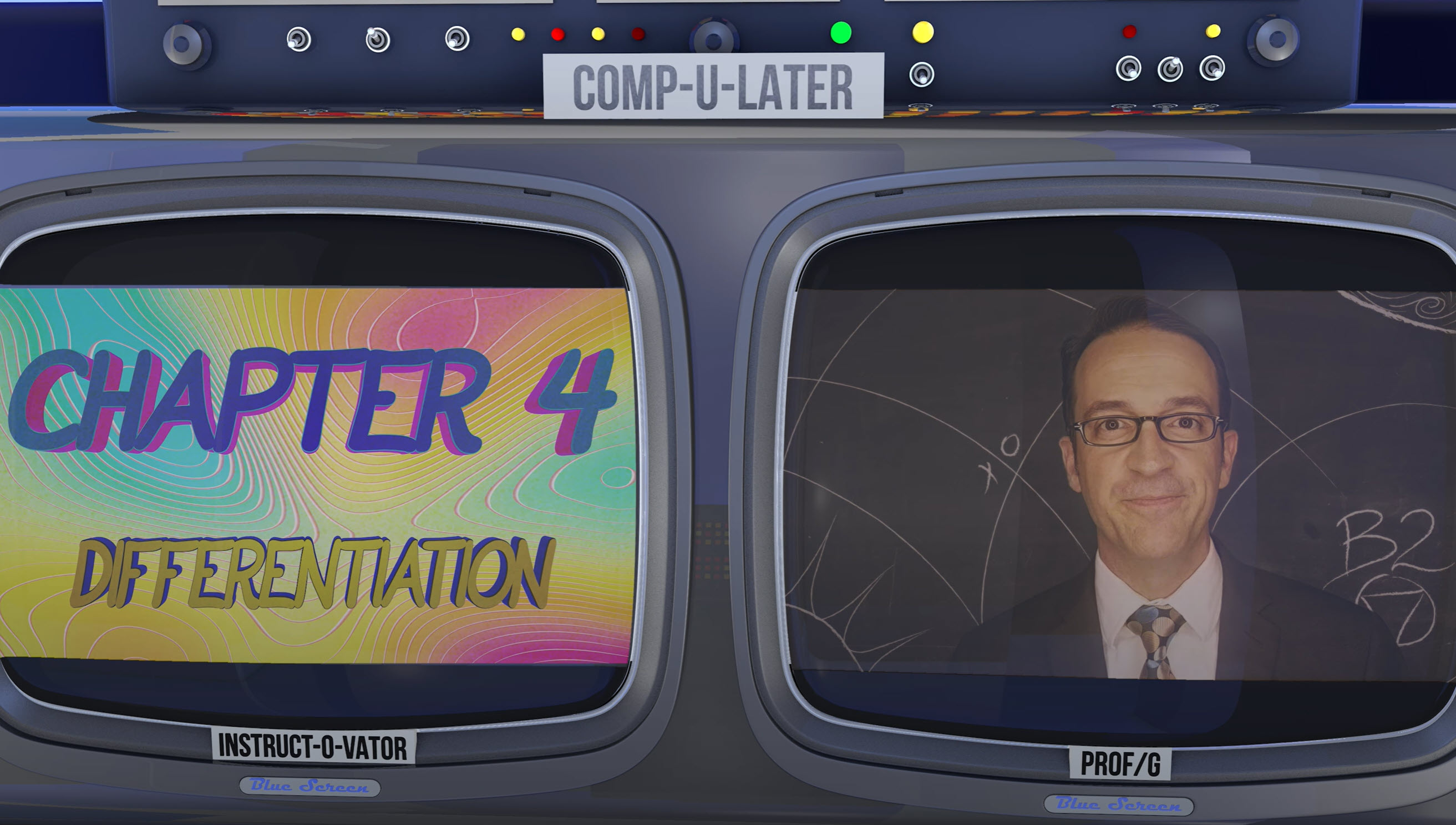 Penn faculty across the University became students during the past six months. They participated in workshops and brainstormed with instructional experts to help them rethink their approach to teaching and redesign their courses to make them successful online.
The University has been providing new technology and support to make robust online teaching possible, and, as Penn navigates through the first weeks of classes, help professors create community inside and outside the virtual classroom.
Penn's Center for Teaching and Learning (CTL) offered a menu of summer workshops attended by hundreds of faculty and created a website with strategies for teaching online; the Online Learning Initiative (OLI) drew on its years of expertise to support the complex move to online teaching and learning; the Provost's office sent out a faculty guide to resources and support; and every school is providing an instructional technology staff to help faculty succeed.
"Faculty, and Penn as a whole, have thought hard about how to improve online teaching. And doing this kind of thinking and evaluation helps improve teaching, period," says Bruce Lenthall, executive director of the CTL, which is dedicated to enhancing teaching and the culture of teaching at Penn.
"One of the exciting things about this moment is that faculty are thinking about pedagogy in deeper and more creative ways. There are things you can do online that you can't do in person," says Peter Decherney, faculty director of OLI. "On the other side of the current crisis I think we will find ourselves in a much more hybrid world. I think these shifts were coming anyway, but the pandemic has accelerated them."
Various committees and groups worked together on Penn's emergency transition to online classes in March as the pandemic restrictions went into place, but quickly turned to preparing to teach courses online in the fall.
"There is a lot of expertise to draw upon," says Decherney, noting that OLI has been supporting Penn's schools offering online courses and degrees since its founding in 2012. "To prepare for the fall semester, everyone rolled up their sleeves and we did whatever we had to do to work together."
Support for faculty
More than 2,000 faculty, lecturers, and teaching assistants received training from CTL over the summer, Lenthall says. Nearly 300 faculty participated in a two-week intensive workshop on redesigning courses to teach online, meant also to serve as a model they could share with their departments. In addition, CTL conducted 89 separate workshops attended by hundreds more, and adapted from Penn's teaching assistant training program to prepare 300 new teaching assistants. And CTL is continually updating its new website to guide faculty and teaching assistants with strategies for teaching online.
But the help didn't stop there. Penn sent a guide to all faculty in early September explaining University support and resources to help them as they are learning new technologies, re-creating courses, teaching and aiding students, while also managing family and personal needs during the pandemic.
"The idea of the guide is to call out all these different things faculty are doing and to state that they are all important," says Vice Provost for Faculty Laura Perna. "We want faculty to know that we understand they are spending time and energy giving to our community in really important ways, and we want them to recognize the institutional supports and resources that are available to them as they deliver their teaching online."
Kimberly Bowes, professor of classical studies in the School of Arts & Sciences, notes that responsive instructional and technical support has been especially helpful.
"We at Penn have incredible tools at our disposal that we are using to making online learning really robust and not a second-best experience for our students," she says. "It's not just me left out in the wilderness to put my courses online. I feel like someone has my back."
The two-week intensive boot camp offered by CTL on redesigning courses required a significant commitment with engagement daily. Faculty in at least 17 departments followed up on their participation in the program by running discussions or workshops with their colleagues, Lenthall says.
Bowes was one of those 300 faculty who took the two-week boot camp and shared with her department, and English Professor Josephine Park was another. "We had excellent faculty participation," Park says. "We have significantly redesigned our courses."
In another key effort, organized by OLI, professors volunteered to work with teams of instructional experts, teaching assistants, and technology staff to completely overhaul 10 large undergraduate introductory courses, including ones in sociology, philosophy, history, economics, nursing, engineering, and international relations.
And each school provided its own support tailored for its curriculum and faculty, with workshops and sessions to help with the transition online.
Active learning
Rather than a standard hourlong lecture, many professors are using technology and new approaches to video shorter segments of lectures and make them available before class, and then use class time together to engage the students with the material and with each other.
The term is active learning, "the idea that students learn by doing rather than by simply listening," Lenthall says. The key is to engage with the academic material and with each other, finding new interpretations and problem-solving through activities and discussion.
Penn has been a leader in the field of active learning, through its Structured, Active, In-Class, Learning (SAIL) program. Many of the lessons learned by the dozens of professors who have taught their classes following that model are a perfect fit for teaching online, Lenthall says.
Leveraging technology to make teaching possible
Realizing that connectivity was key, the University made Zoom and BlueJeans videoconferencing sites available to every student and faculty member. The latest technology is critical to the ability for professors to record videos of their lectures, hold classes with students in real time, create breakout sessions for smaller groups, as well as use functions like chats and discussion boards to connect everyone.
"Fifteen years ago, we couldn't have done this," Lenthall says. "Technology and high-speed internet access and quality makes it possible."
Canvas, the coursework platform managed by Penn Libraries, is the foundation for instruction. "It's a repository for all the materials and to find out what you are doing when," Lenthall says. "It can offer a space to interact with peers and class content, to take tests or turn in assignments, and to get feedback from instructors."
The number of courses on Canvas this fall are 3,261, up from 2,647 in September last year, says Molly Bonnard, assistant director of educational technology and learning management at the Penn Libraries. "I feel like everyone has really come together to make the support system work, especially with so many new tools," Bonnard says. "It's been really valuable."
Community and connection
Faculty across the University are experimenting with other new technologies, like Gather, which allows creation of virtual rooms where students and faculty can "drop by" to see who else is there and connect.
"One of the things that makes us a university is community. If we were just delivering information and transferring skills, you get that anywhere," Decherney says. "The interactions with other students in the class, with the professors, the serendipitous encounters, those are the key pieces of learning that make Penn unique."
But one of the real challenges of online teaching is that serendipity is hard to arrange, Lenthall says, and some faculty are thinking about where students work together outside of class and intentionally building a way to have that kind of interaction.
Decherney, also an English professor and director of the Cinema & Media Studies program, recreated the program's office at 209 Fisher Bennett Hall, complete with coffee maker and candy jar, where a lot of the film students liked to hang out.
"It's like a combination of a 1980s Nintendo game and Zoom," Decherney says. "It gives you a sense of space and connectedness more than a Zoom meeting. People really missed the social space of our office suite, and they were pretty thrilled to have this version. We are planning to host a program party there."
The Zoom platform makes it possible to create breakout rooms so students can work together in groups to more actively engage with each other and the material.
"If you have a class of 25 or 50 or 100, it's so hard for people to talk and engage in a Zoom session," Lenthall says. "Getting students into small groups is important, at least for part of the class time, to make students engage in active learning."
Employing "discussion boards" on Canvas during the synchronous time is another important way that students can connect, using a separate "collaborative annotation" feature, Perusall, to work on material together. "So even before they come to class they have a back-and-forth, which is one of the ways to make that asynchronous time richer," Lenthall says.
Online "whiteboards" are another way to work together, something of a digital chalkboard where instructors and students can interact with each other's diagrams. "Just last week we had about 30 faculty members in a discussion about different platforms and techniques to use whiteboards," Lenthall says.
Zoom fatigue is a real consideration, Lenthall says. Breaking up class time to work in small groups is helpful, along with other strategies. Some faculty, for example, are having office hours through a phone call rather than a video chat. "People know it is a question and are trying to think about answers," Lenthall says. "How do we balance a rigorous, challenging experience with what is an appropriate amount of work online and offline?"
Building backwards
To overhaul the 10 undergraduate lecture courses, the teams employed what is known as "backward" design, starting with what they hoped students would accomplish by the end of the term, and structuring the course and approach from there, Decherney says.
Professor Melissa Wilde volunteered to retool Sociology 100, a research methods course she's been teaching for 14 years, consistently filled to capacity with more than 100 students. "It's my favorite class to teach, my bread-and-butter course, and I absolutely love it," she says.
Wilde worked with an educational consultant more than 10 hours a week during the summer, revamping every aspect of the course. "I've never worked more on my teaching than I have this year. It's kind of stunning how much more time it takes, but it is rewarding," she says. "I feel like I have a course that will work remotely, and work well."
Wilde says it was "super, super freeing" to learn that she should not tape her usual 50-minute lecture, but instead think about the material in "small snippets," creating video lectures of three to 10 minutes on each week's topics. Students are expected to complete the readings, view the weekly videos (four to six a week), contribute to the discussion board on Canvas, and take a weekly quiz outside of class, all in preparation for class with Wilde on Wednesday nights.
"I rely on student interaction. I didn't want to give it up," Wilde says. "I told them they needed to ask a question on Zoom or in the chat function" during the synchronous class time when they are all together.
Turning calculus upside down
The Math Department decided to make permanent structural changes in the calculus curriculum in Math 103, 104, 114 and 240, which will impact hundreds of students enrolled this semester. A major commitment is to replace the thick $180 textbook with video texts created by Penn faculty. One advantage is that students can pause and rewind to review the material.
Robert Ghrist, math professor and one of the leaders in the effort, created the videos for multivariable calculus, available for free on YouTube, filled with colorful graphics and electronic music. He has been developing the video text for nearly four years, and completed it just before the fall semester. Several other universities are using his videos as well, he has learned.
"We are able to build an experience for the students that we very much hope will be much better suited to learning difficult, complex material and really keeping up with it, and that is going to be the case even when pandemic is gone," Ghrist says. "Despite all the difficulties that we are collectively going through this year, I believe we are going to come out much stronger."
Ghrist says he is already seeing the benefit of using the new technologies, as well as the department's decision to replace the midterm and final with weekly quizzes.
"I have much better analytics on my student engagement. I can see who is on Zoom meetings who is not, see who is spending more time on Canvas," Ghrist says. "If I have a student who is struggling or checked out, I get an early warning sign and can catch up on that. I don't have to wait until the first midterm and 24 hours to the drop class deadline."
Assessment and accountability
The faculty decided smaller assignments on a more regular timeframe, like the Math Department's weekly quizzes, is a better approach for online learning than the typical midterm and final. But there are some good rules of thumb. Tests cannot be based on information that can be simply Googled. Exams in many courses have transitioned to be more conceptual, those that require thinking and incorporating what the students learned in class.
"We discussed what does it mean to be regularly accountable? Turning in work is not just an assessment, but also an engagement, so how can we do this more regularly?" Lenthall says.
Like the math professors, sociology's Wilde said she is giving the students weekly quizzes on the readings and her short online lectures. Those quizzes add up to the same weight as the three exams she gave previously. Students are still expected to produce two research papers, one qualitative and one quantitative.
"It's lower stakes, less stress, and more motivation to keep up with the material. And this happens to work really well online," Ghrist says. "It's better for student wellness."
Working overtime to re-create classes
Professors who have been teaching their courses for many years, those who are teaching for the first time, and everyone in between, had to re-create their courses in some way for the fall.
Cynthia Connolly graduated from Penn with her nursing degree 40 years ago and has been an award-winning professor and leader in the School of Nursing for nearly two decades.
She is also one of the most dedicated students at the Center for Teaching & Learning. "Over the summer I took just about everything they had to offer, some of them twice," Connolly says, calling herself a "remedial student" in the subject of using teaching technologies.
"They straddled a lot of terrain, philosophical to granular," she says, "from what are the advantages and disadvantages of teaching remotely, to here is the button you press to make that cool page."
This semester Connolly is teaching 98 students in the required course Nursing 103 with colleague Lisa Lewis. "I've been teaching for a long time. I take pride in my teaching, but I like teaching face-to-face, or meeting with students in person in my office," Connolly says.
"However I am on an astonishingly different level than three months ago in terms of online pedagogies. I feel I am able to use the technology in ways that are going to be good for the students enrolled in my class, which makes me feel good about my teaching."
Connolly has created 20-minute lecture videos introducing concepts and definitions, and corresponding PowerPoint presentations for students to review on their own each week. During class she presents a case and they discuss together. She is making herself available for office hours many different times.
"Professor Lewis and I are meeting individually with as many people in different time zones as possible to give them one-on-one attention," Connolly says. "That is our obligation."
First-time teaching
On the other end of the experience spectrum, Harry Smith, a lecturer in the School of Engineering and Applied Science, is teaching his first course alongside Eric Fouh, practice assistant professor of computer and information science (CIS). It happens to be one he took when he was a Penn undergrad, CIS 110, introduction to programming and computer science.
A key lesson he learned from the workshops is designing the syllabus like a roadmap, very clearly spelling out what is expected, when, and why. "We want to make sure that, above all, it is obvious where students need to go to get the homework files, see the lecture recordings, find the lecture notes, get the support that they need," Smith says.
Smith was one of the leaders to overhaul the 10 introductory courses, working with OLI instructional experts over the summer. "I was not able to know all the things I didn't know at the time, things to consider like attendance policies or the way students interact with Canvas sites," Smith says. "I got a lot of good support having people identify pitfalls before I fell into them."
The 15-minute video summaries of the material the computer science team have created in place of lectures are "extremely valuable," and will continue to be used in the future, Smith says, and not something he would have otherwise prioritized.
Videoconference office hours are proving to be helpful, he says, and he plans to continue them in the future. "I wouldn't want to replace in-person office hours," he says, "but just having an amount of time marked off where folks can do a quick, low effort, low-friction pop-in, I think that could be valuable."
Looking ahead
Math's Ghrist says nearly all his students are freshmen, full of enthusiasm as the semester is starting, but he expects them to get worn down, especially without the excitement of the social dimension on campus.
"This is going to be a tough semester," Ghrist says. "We are all trying to be cheerleaders as well as teachers to make sure students are supported and make sure we are behind them. We want them to succeed."
Classics' Bowes, echoing what all the faculty expressed, says she is heartbroken to not be with her students in person. She has been filming the videos for her archaeology courses alone in the Penn Museum so students can see the artifacts they are studying.
"One of the reasons we love to teach is the energy we get back from our students. On Zoom it's not there, "Bowes says. "I feel like the joy is irretrievably lost, and we are going to have to live with that for a while."
During that time, professors continue to hone their online teaching. Many continue to attend CTL sessions this fall. And although next semester's format is still unknown, many professors are preparing for the possibility of teaching their courses online in the spring, especially those courses with large enrollment, Lenthall says.
"I think we are wise to prepare to teach online because we can easily pivot to be in person, versus assuming we are going to be in person and then go online. That pivot is much harder," he says. "None of this work is easy, but when we look forward, it can benefit our teaching, both online and whenever we are back in the classroom."
Molly Bonnard is assistant director of educational technology and learning management at the Penn Libraries.
Kimberly Bowes is director of the Integrated Studies Program and professor of classical studies in the School of Arts & Sciences.
Cynthia Connolly is the Rosemarie B. Greco Term Endowed Professor in Advocacy and professor of nursing and associate director of the Barbara Bates Center for the Study of the History of Nursing in the School of Nursing; co-faculty director of the Field Center for Children's Policy, Practice & Research in the School of Social Policy & Practice; and senior fellow at the Leonard Davis Institute of Health Economics.
Peter Decherney is professor of English and cinema & media studies and program director of the Cinema & Media Studies Program in the School of Arts & Sciences and faculty director of the Online Learning Initiative.
Robert Ghrist is the Andrea Mitchell University Professor of mathematics and electrical and systems engineering with appointments in the School of Arts & Sciences and the School of Engineering and Applied Science.
Bruce Lenthall is executive director of the Center for Teaching and Learning and advisor on educational initiatives to the Deputy Provost
Josephine Park is professor of English and undergraduate chair in the Department of English in the School of Arts & Sciences.
Laura Perna is the Vice Provost for Faculty and the Centennial Presidential Professor of Education in the Graduate School of Education.
Harry Smith is a lecturer in the Computer and Information Science Department in the School of Engineering and Applied Science.
Melissa Wilde is a professor in the Department of Sociology in the School of Arts & Sciences.
Homepage Photo: Pandemic restrictions put into place in March mean teaching and learning at Penn is almost all online during the fall semester. (Image: Eric Sucar)