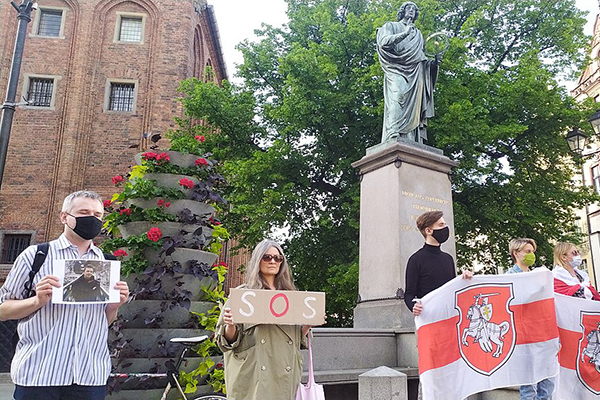 International outrage has continued to grow days after Belarus diverted a commercial airline flight, forced it to land in Minsk, and arrested dissident journalist Raman Pratasevich who was onboard. The European Union has adopted new sanctions against Belarus, European airlines are avoiding the country's airspace, and the Belarusian national airline has been banned from flying over or landing in E.U. territory over what some have termed a "hijacking" of the Ryanair flight.
How should the international community respond going forward, and why is Belarusian President Alexander Lukashenko going to these lengths to arrest a journalist?
Penn Today spoke with Alexander Vershbow, former United States ambassador to Russia, former deputy secretary general of NATO, and current Wolk Distinguished Visiting Fellow at Perry World House, to get his take on the ordeal.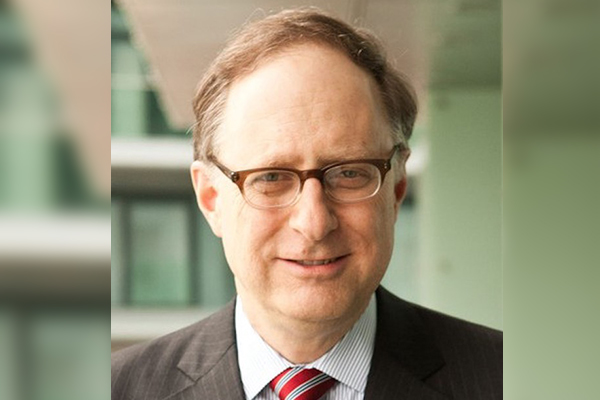 Lukashenko has been in power longer than Pratasevich has been alive. Why is the government of Belarus so fixated on this young journalist that they would go to these lengths?
This incident does confirm that the Lukashenko regime is desperately afraid of its own people and of political opposition in the country. They've been trying to suppress all opposition since last August's stolen election in which the opposition candidate, Sviatlana Tsikhanouskaya, by all estimates and poll watchers won the election and was deprived of a victory. She fled into exile and Pratasevich has been one of the most influential media figures in providing a secure platform with which the opposition can continue to get its messages out and organize protests and marches. 
That is what the regime desperately fears: popular revolt, 'the street' serving to bring down the regime. They're determined not to let that happen. This is a fear that Putin has as well, that popular rebellions, if they are allowed to succeed in Ukraine, Belarus, and Armenia, sooner or later will spread to Russia itself. The ultimate source of the problem in their view is Western countries and Western values which are giving their people the wrong idea: that they actually should have some say over their own future. 
This was a very clever special operation to basically organize a state-sponsored hijacking of a commercial airline flight. It does show that respect for the norms of international law continues to erode. Lukashenko may have figured that if his Big Uncle, President Putin, can get away with it, so could he. Putin's paid little price for assassinating political opponents even on the territory of NATO countries, as he did a few years ago when Alexander Litvinenko was poisoned with polonium at a London hotel, the attempted assassination of the Skripals in Salisbury a couple years ago, and a Chechen separatist who was gunned down in the streets of Berlin in 2019. Lukashenko figured, 'Well, if Putin can get away with it, maybe I should give it a go as well.' 
Ryanair's chief executive, Michael O'Leary, called the actions of Belarus 'air piracy.' Foreign ministers have dubbed it in-flight kidnapping and state terrorism. How should the international community respond?
The hijacking of planes for political reasons is considered terrorism, and this was essentially a hijacking of the flight. Clearly these mysterious figures (probably Belarusian KGB agents) who got off the plane with Pratasevich and his girlfriend and didn't get back on must have been part of the plot from the very beginning. This does demand a forceful response, and I think what the European Union did extraordinarily quickly, especially for a clunky international organization, is the right response: to impose sanctions including a ban on flights in Belarusian airspace and banning flights by the Belarusian state airline into any of their countries. I think they may also impose some specific sanctions on individuals that they can identify as culpable.
I think the United States is likely to do the same. We and the European Union have already been imposing sanctions on Belarus because of the suppression of the opposition after the August election. But I think that in some ways the implications of this incident are even more serious since it could tell other dictators and would-be dictators that anything goes and nothing is sacred, even the safety of commercial flights between two European capitals.
Russian media of course are trying to defend the Belarusians saying that there was a legitimate bomb threat, and they were within their rights to bring down the plane. But I think the swift international response will at least discourage the Russians from trying something similar to this. The implications of this particular episode are well understood, and the international community is rising to the challenge, without any divisions that I've been able to see. 
It still leaves the question of how do we deal with the much more significant challenges posed by Putin's Russia such as its aggression against Ukraine, which is a reflection of Putin's determination to essentially redivide Europe, to roll back the changes since the Berlin Wall came down, and to impose Russian domination over its immediate neighborhood and he wants us to accept this. He wants us to give him a free hand to suppress his neighbors and repress his own people. So that's the big challenge with Russia, and this incident is symptomatic of a larger problem.
What does this mean for other Lukashenko critics living abroad?
They're going to be extremely careful from this point forward. I don't know what's going to happen to Mr. Pratasevich's channel Nexta, but these bloggers and the people that run the Telegram encrypted channels are pretty resilient and adaptive, so I'm sure they'll continue to fight the good fight. But they're going to have to watch their backs a little more closely.
Some pundits believe Belarus would not have hijacked an E.U. plane without Russian approval and even suggest it might have been a Russian initiative. What are your thoughts?
We may find out more about a possible Russian role or we may only have to rely on speculation. But Lukashenko is unlikely to have done this completely on his own. At a minimum, the Russian intelligence services may have shared information on what flight Pratasevich was going to be on and what would be the best scenario for interfering with the flight's passage through Belarusian airspace. 
It certainly wouldn't surprise me if some evidence did appear implicating the Russians. Putin has shown a certain readiness to boast about his intelligence accomplishments. He doesn't try to cover it up. The guys who did the Skripal poisoning now seem to have also been involved in the blowing up of a munitions storage site in the Czech Republic some years ago, but the Czechs only connected the dots in the last few weeks. That shows that the Russians are proud of these operations and want everybody to know that they can do it.
The first face-to-face meeting between Biden and Putin is set to for June 16 in Switzerland. Before the flight interception, the likely topics would be Ukraine, cyberattacks, Navalny's jailing, and nuclear weapons. Should there be conditions put on the summit in light of what happened Sunday in Belarus?
We don't yet know, and we may not know, of any direct Russian complicity in this particular event. There were plenty of other issues that had to be weighed by the White House in deciding to go ahead with this summit, which was Biden's idea, let's remember. He raised it in his phone call with Putin in the same week that he imposed new sanctions on Russia. That shows we are going to push back when the Russians misbehave, but we feel we need to have a dialogue with Moscow, if only to stabilize a very precarious relationship and to discuss the two or three issues where we still have some shared interest, starting at the very top of the list with nuclear arms control.
In fact, there may be some other issues where the Russians have a role to play as a permanent member of the Security Council. For example, we need them to lean on Iran to come back into the Joint Comprehensive Plan of Action. Maybe down the road they'll have some leverage that could be helpful in reining in North Korea. The list may be very short, and we have some fundamental differences with the Russians over their aggression against Ukraine and their continued occupation of Crimea. It's better to confront these issues directly in a high-level dialogue, and Biden is certainly a foreign policy expert who knows how to conduct these kinds of conversations. He knows how to have the carrot in one hand and the stick and the other hand and brandish them quite visibly and strategically.