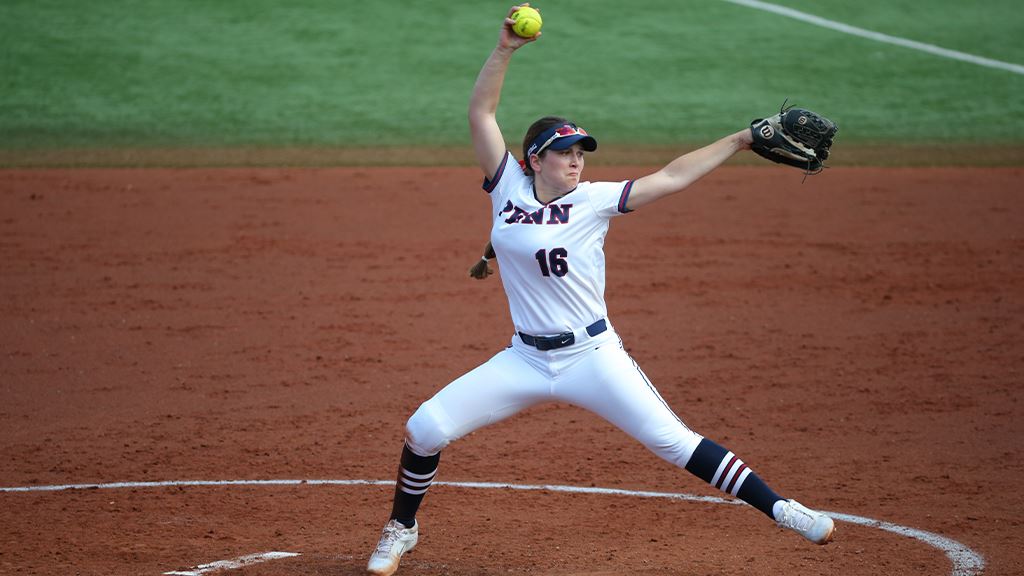 Playing a three-game series over the weekend in Providence, Rhode Island, Penn and Brown split the first two games, a Saturday doubleheader. The Quakers won the first game 7-2 and the Bears bounced back with a 9-3 victory in the second game.
Junior pitcher Bella Fiorentino gave up only two hits and no runs in the third game, a 3-0 triumph by the Red & Blue.
Fiorentino pitched all seven innings and had a no-hitter through four innings. She was also 1-2 from the plate.
Each of Penn's three runs came on solo home run shots.
In the top of the second, sophomore right fielder Julia Mortimer hit a 2-2 pitch over the center field wall to give the Quakers a 1-0 lead. She finished the game 2-3 with one run and one RBI, and is on a seven-game hit streak.
Junior catcher Sarah Schneider went yard in the top of the third and top of the fifth, her fifth and sixth home runs of the season. She was 2-4 on the day, with two runs and two RBIs. She currently leads the Ivy League in home runs (6), runs (16), doubles (7), on-base percentage plus slugging (1.148), and total bases (47), and is second in the conference in RBIs (13) and slugging percentage (.712). Schneider also homered in the Saturday win against Brown.
The Red & Blue are 7-16 overall and 3-3 in conference play headed into Wednesday's doubleheader against Lehigh (8-11 overall, 1-0 in conference) at Penn Park. The first game is at 3 p.m.