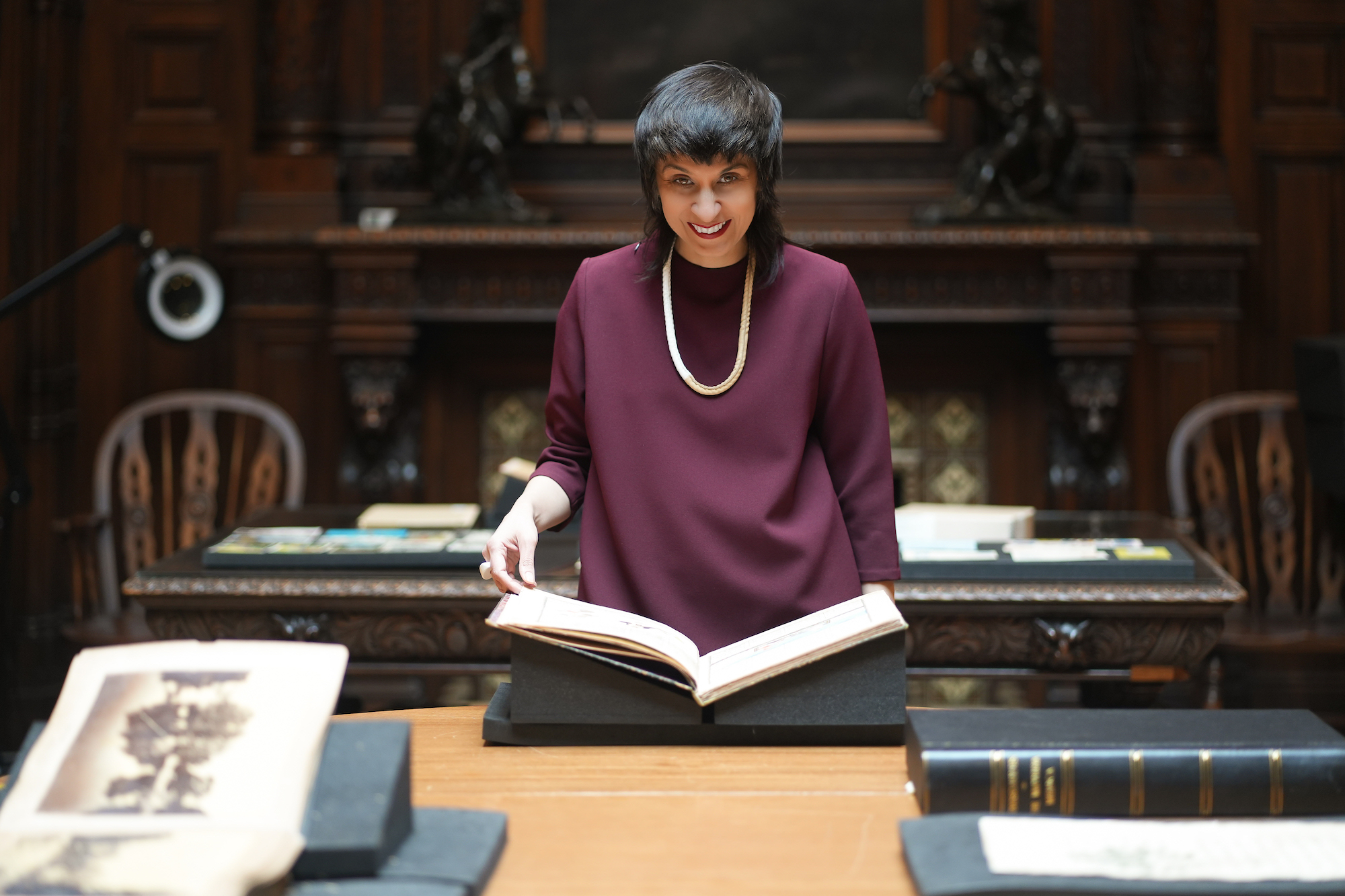 Everyone has a different relationship to books. There are memories of cracking a spine within the hushed stacks during graduate studies, of childhood afternoons spent holed up with a favorite volume, desperately turning pages to find out if, and how, Alice ever made it out of Wonderland. As stories and as physical objects, books captivate readers who may run a light finger along the lines or check the back to read about the typography, wishing to linger after an ending. Books speak to craftsmanship. 
"We need to have more conversations about making books, about using books, about what books do," says Sonal Khullar, the W. Norman Brown Associate Professor of South Asian Studies. In "Old Stacks, New Leaves: The Arts of the Book in South Asia," Khullar explores the multitudinous manifestations of manuscripts, print culture, and oral traditions. The edited volume combines scholarly essays, artist's projects, and creative nonfiction to trace a history of illustrated books in South Asia from 1100 C.E. to the present.  
Between censorship, book bans, and digital media, people worry incessantly about the death of books, the death of libraries, and the death of reading, Khullar says. "Old Stacks, New Leaves," argues that the art of the book is still a vital form and dynamic practice in South Asia and elsewhere. In a Q & A, Khullar discusses scholarship, the printed word, and "love in the stacks." 
This project was made possible through support from the Penn Global Engagement Fund, School of Arts & Sciences Conference Support Grant, Kislak Center for Special Collections, Rare Books and Manuscripts, South Asia Center, Wolf Humanities Center, the Workshop in the History of Material Texts, and departments of the History of Art and South Asia Studies. Color illustrations for "Old Stacks, New Leaves" were made possible in part by support from the Humanities Research Fund at Brown University, the College of Arts and Sciences at Cornell University, the Lakshmi Mittal and Family South Asia Institute at Harvard University, and the Charles Williams Publication Fund of the Department of the History of Art at the University of Pennsylvania.