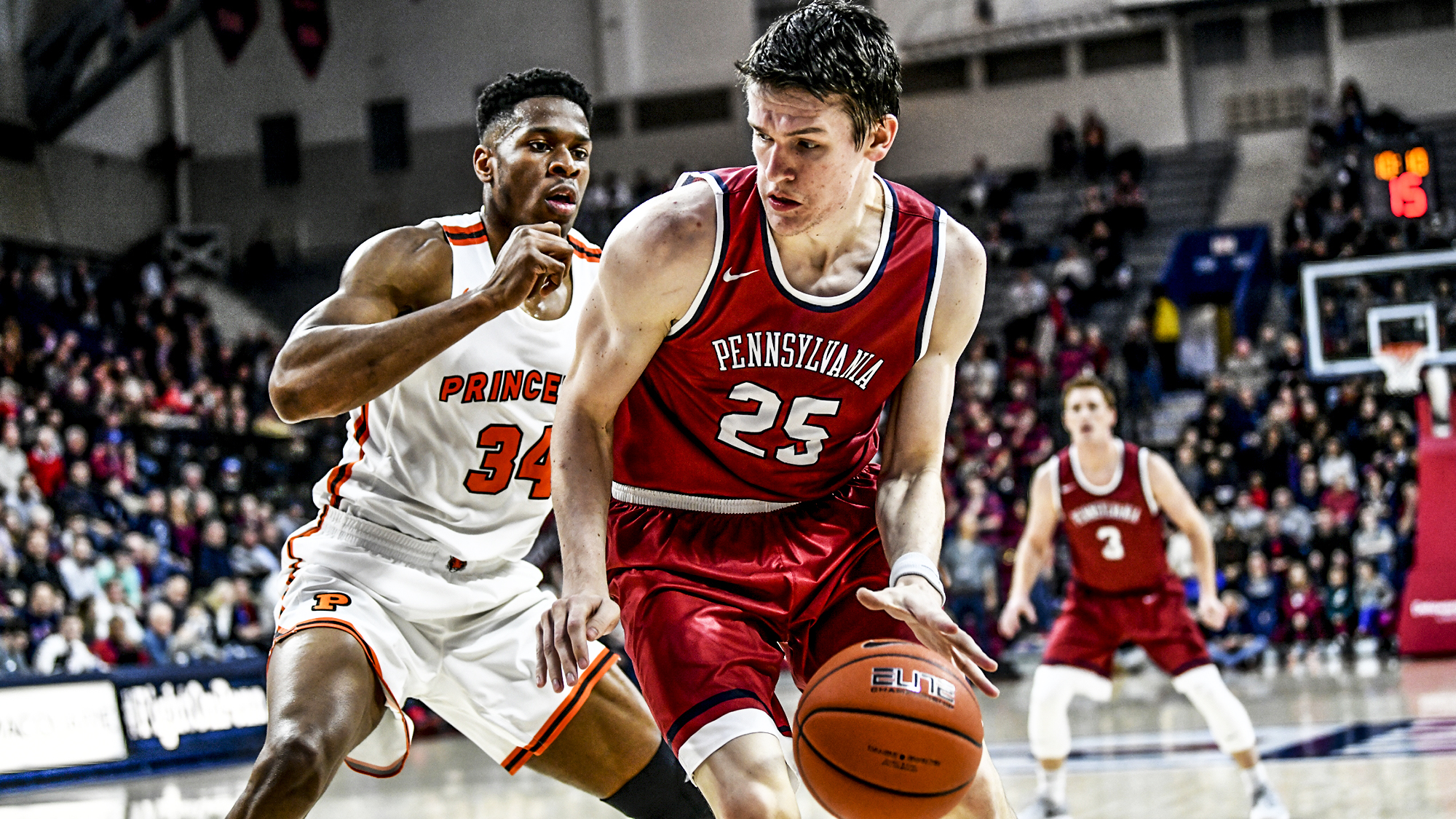 A.J. Brodeur, a junior forward on the men's basketball team, is the reigning Most Outstanding Player of the Ivy League Tournament, piloting the Quakers to last year's title and advance to the Big Dance.
Brodeur's heroics in two crucial games for the Red & Blue last weekend punched their ticket to this year's conference tournament, and earned him Ivy League Player of the Week honors.
Penn needed to win both games this past weekend at the Palestra to advance to the four-team Ivy League Tournament.
First up on Friday were the Yale Bulldogs. Brodeur, playing 37 minutes, had 24 points, eight rebounds, three assists, two blocks, and three steals in the Quakers' 77-66 win. He was 11-18 from the field and 2-2 from the charity stripe.
His 24 points moved him into 16th place on Penn's all-time scoring list, tying him with Tony Price at 1,322.
Saturday's matchup against Brown was win or go home. The victor would take the conference tournament's last remaining spot.
In 33 minutes, Brodeur had 18 points, seven rebounds, four assists, and one block in Penn's 58-51 triumph. He shot 9-17 from the field, and scored 12 points of his 18 points in the second half. 
The 19-11 Quakers will take on No. 1-seeded Harvard on Saturday, March 16, at 12:30 p.m., at Yale. The Crimson won both regular season meetings.