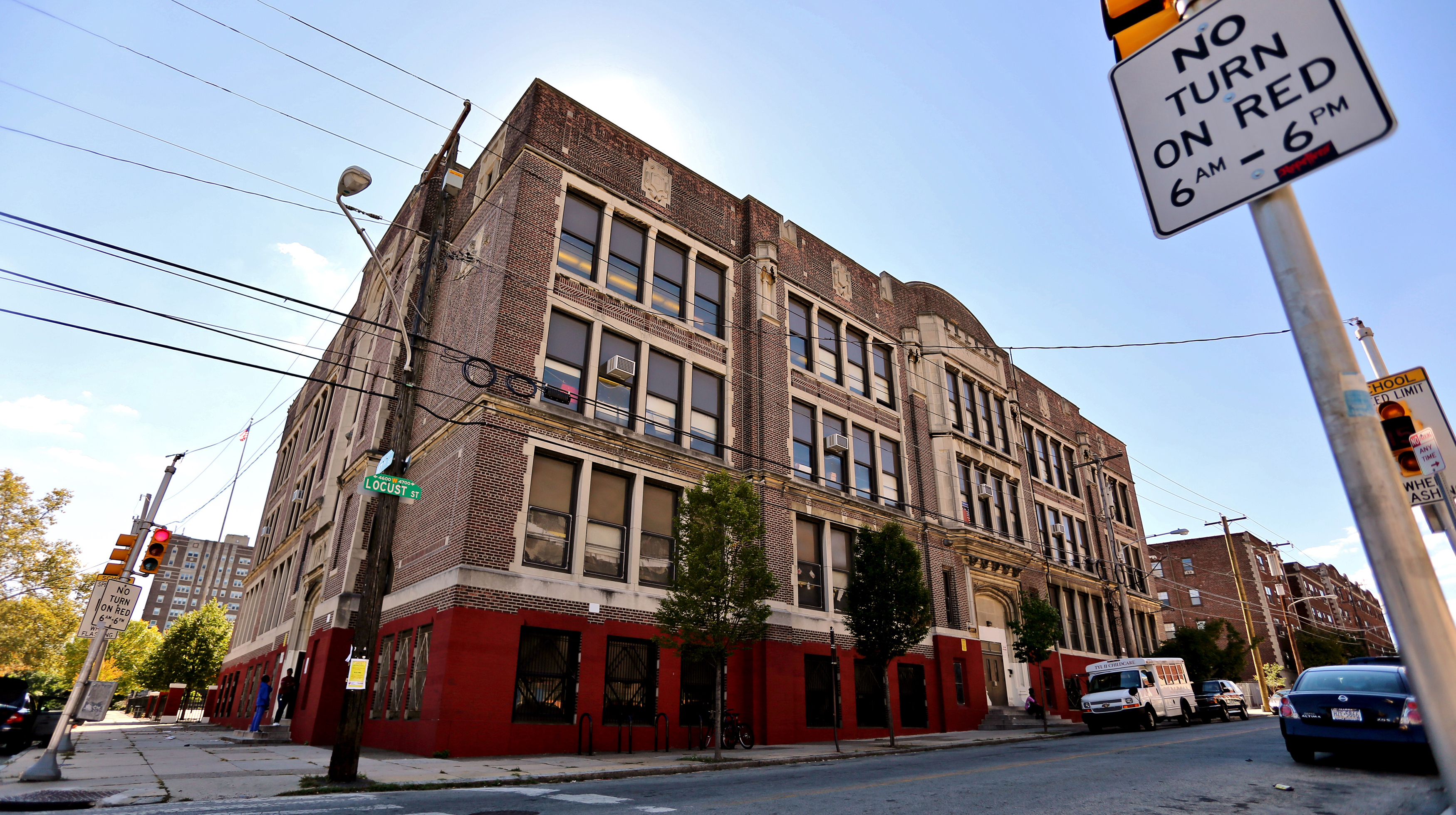 Expanding on the University of Pennsylvania's more than 50-year connection to and increasingly strong partnership with the Henry C. Lea School, Penn and its Graduate School of Education (GSE) have entered into a new agreement with the School District of Philadelphia and the Philadelphia Federation of Teachers that will help support the West Philadelphia K-8 school's key initiatives over the next five years.
"The Lea School community is excited about the opportunity this collaboration will afford our students, staff, and families," says Lea School Principal Aaron Gerwer, who came to the school in 2020. "The strengthening of our partnership with Penn opens up a world of new possibilities, and I look forward to working directly with the community to reimagine Lea in a way that benefits us all."
Gerwer has begun holding community meetings to describe his goals for the school and to gather feedback on the initiatives that will benefit from the dedicated funding. At Penn, the new partnership with Lea will be led by GSE Dean Pam Grossman. The financial support will be a mix of funding and in-kind resources, valued at $816,500 annually for the term of the agreement. This builds on investments from Penn's Office of the President and GSE of more than $300,000 annually in recent years, which has supported professional development for teachers, support for families, and resources for students. School District of Philadelphia Superintendent William R. Hite Jr. was authorized to negotiate a memorandum of agreement by the Philadelphia School Board at its Jan. 27, 2022, meeting.
"Now is a great time to make major advances in our partnership with the Lea School so students and teachers have the resources they need to come back stronger than ever on the heels of the disruption caused by the pandemic," says Penn President Amy Gutmann. "This agreement is a historic milestone in the longstanding collaboration between Penn, our Graduate School of Education, and Lea. This collaboration with the School District and the PFT adds another important component to Penn's expansive commitment to Philadelphia's schools. I am confident that, guided by Principal Gerwer, with the support and leadership of Dr. Hite, Mr. Jordan, and Dean Grossman, the milestone of this extra commitment will have a pathbreaking and positive impact on countless Lea students, teachers, and families for years to come."
Penn has had a long-standing relationship with the Lea School since the 1960s. Efforts within the past decade have boosted general student and teacher support, after-school and summer programs, free dental care, music education opportunities, counseling services, and much more. The engagement has been multifold. In addition to Lea benefiting from its institutional partnership with Penn through additional human and capital resources, it contributes in significant ways to the vision and mission of Penn as a site of learning, apprenticeship, and collaborations each school year.
"We are inspired by the work being done at the Lea School, which for generations has been vibrant and diverse—from the many languages spoken in its classrooms and hallways, to its skilled and dedicated faculty, to its strong commitment to its students with special needs," says Grossman. "We have taken a responsive stance in our partnership over the last few years, with a focus on pulling together resources and opportunities based on requests from the principal, faculty, and families. It was important to me that we formalize our relationship in order to create deeper and more flexible support for Principal Gerwer's ambitious vision as he continues to improve student performance. We are so very appreciative of our partnership with the School District of Philadelphia and the Philadelphia Federation of Teachers, who have come together to build on this success."
One of Gutmann's strategic goals when she became the University's leader nearly 18 years ago was to significantly increase Penn's impact locally, nationally, and globally. Her efforts to connect Penn's mission to public education problem-solving resulted in the $100 million gift announced in 2020 to the School District of Philadelphia—the largest private contribution to the School District in its history—to be used to remediate environmental hazards in public school buildings.
"We are grateful for the University of Pennsylvania's support of Henry C. Lea School with more than $4 million committed over the next five years," says Hite. "With this new partnership, Penn and the Lea School, in collaboration with the District and the Philadelphia Federation of Teachers, will be able to create more innovative and flexible learning opportunities for students by working to enhance instruction and school culture, while also meeting the needs of students with staffing and other supports. When organizations are committed to working together for our young people, our students have more opportunities to thrive."
Grossman's vision has also included growing partnerships between Penn and the Philadelphia schools since becoming GSE dean in 2015. Shortly after her arrival, she established the Office of School and Community Engagement (OSCE), which has a particular focus on West Philadelphia neighborhoods and schools. OSCE has most recently developed cross-school initiatives including the Responsive Math Teaching program to help improve elementary level math instruction, and with the Netter Center for Community Partnerships the Bridging Gaps and Building Capacity program—which received a Penn Projects for Progress award in 2021—that helped ready students returning to in-person school this past fall after extended at-home learning due to COVID-19.
"The resources that Penn is poised to invest in the Lea community will ensure that the students who attend the school, a majority of whom are Black and brown and experiencing poverty, will have access to myriad resources that will help them thrive," says Philadelphia Federation of Teachers President Jerry T. Jordan. "As we continue our broad, holistic fight for equity to ensure that every child has the resources they need and deserve, this investment will be impactful for thousands of students."