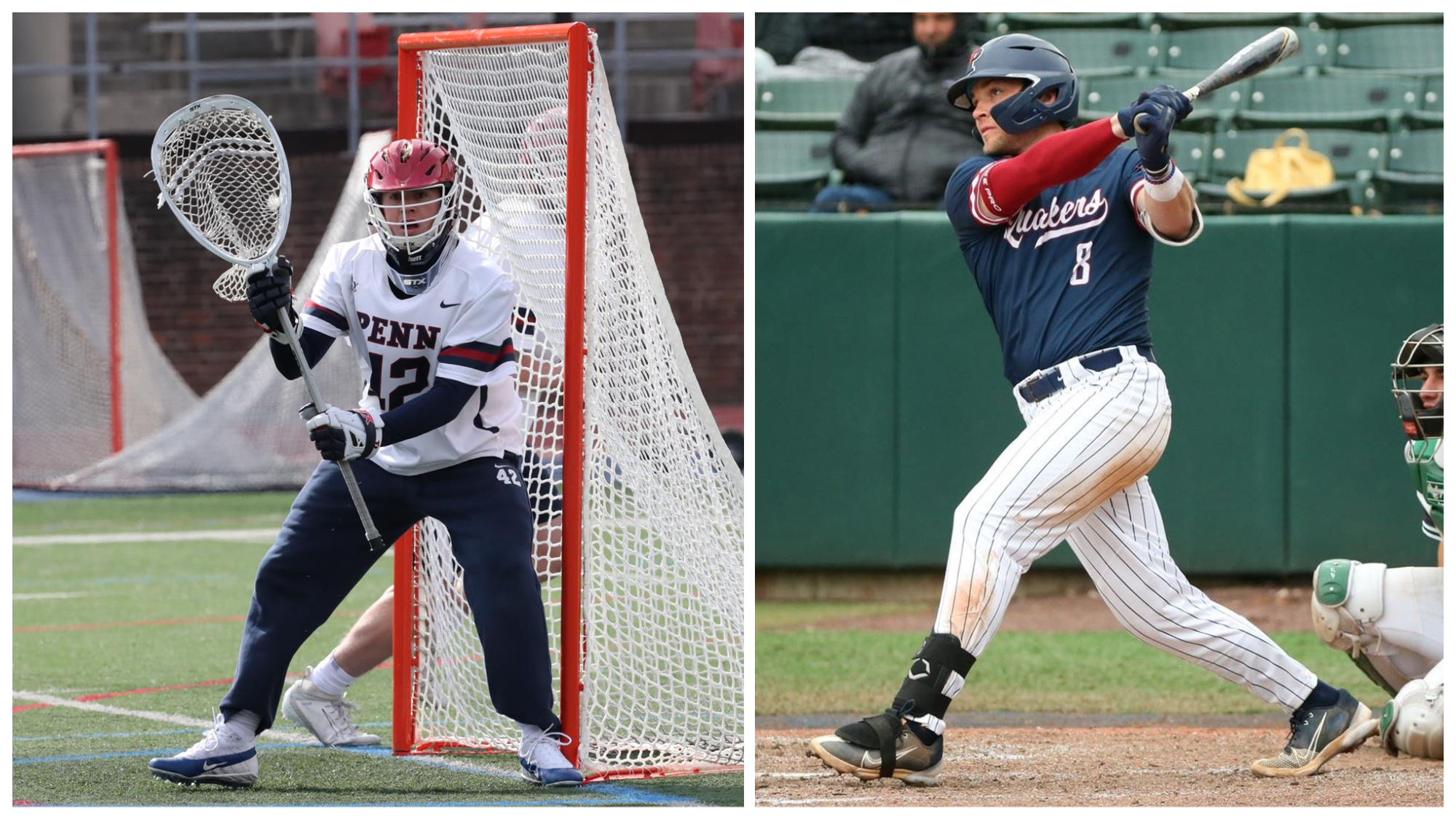 Two Quakers have been recognized by the Ivy League for the performances over the weekend.
Patrick Burkinshaw, a senior goalkeeper on the men's lacrosse team, picked up Ivy League Player of the Week honors, and sophomore third baseman Wyatt Henseler of the baseball team earned conference Rookie of the Week praise.
Burkinshaw, from Madison, Connecticut, had a career-high 20 saves in Penn's 11-8 defeat of No. 14 Harvard on Saturday at Franklin Field. Twelve of his saves came in the first half and six came in the fourth quarter.
His 13.56 saves per game rank second in the conference and his .540 saves percentage ranks third.
The Red & Blue, 5-4 overall and 2-3 in the Ivy League, take on Dartmouth on Saturday in New Hampshire.
Henseler, from Emmaus, Pennsylvania, batted 8-15 with six extra-base hits, six runs, and 11 RBIs across a three-game homestand against Cornell.
In the first game of Saturday's doubleheader, he was 3-5 with two doubles, one home run, three runs, and four RBIs in Penn's 10-1 win. In the second game, he batted 3-5 with one double, one home run, one run, and five RBIs in the Quakers' 10-4 triumph.
On Sunday, he was 2-5 with one double, two runs, and two RBIs in the Red & Blue's 15-6 victory.
Henseler's .413 batting average in second in the conference and 19th in the country. He leads the Ivy League in home runs (10), RBIs (42), and slugging percentage (.777), and ranks second in on-base percentage (.503), runs scored (35), hits (50), and doubles (14).
The Quakers are 22-9 overall and 9-2 in Ivy League play headed into Wednesday's matchup against Saint Joseph's at Meiklejohn Stadium.