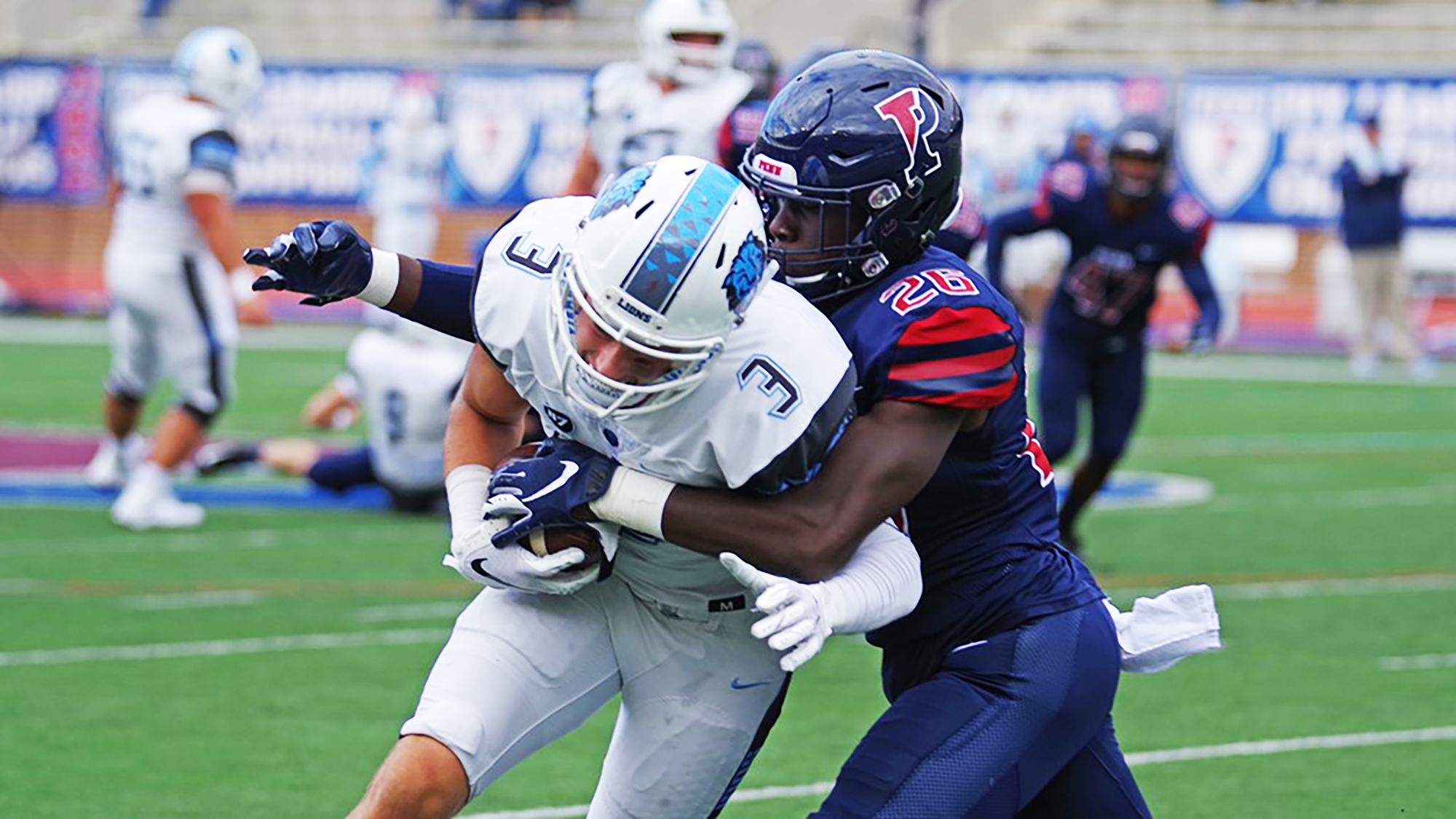 Freshman Mohammed Diakite, a defensive back on the Penn football team, sealed the Quakers' 13-10 win over Columbia on Saturday at Franklin Field with a last-minute interception, picking off Josh Bean deep inside Penn territory. For his game-saving efforts, Diakite has been named Ivy League Rookie of the Week.
 
Diakite's first career interception came at the Penn 20-yard line with under 20 seconds remaining. He stepped in front of a falling Lions wide receiver Mozes Mooney and picked off Bean to set off a wild celebration on the Penn sidelines. With the win, the Red & Blue improved to 4-1 overall and 1-1 in the Ivy League.
 
A Northampton, Pa., native, Diakite finished the game with a career-high eight tackles and two pass breakups to go along with his clutch interception.