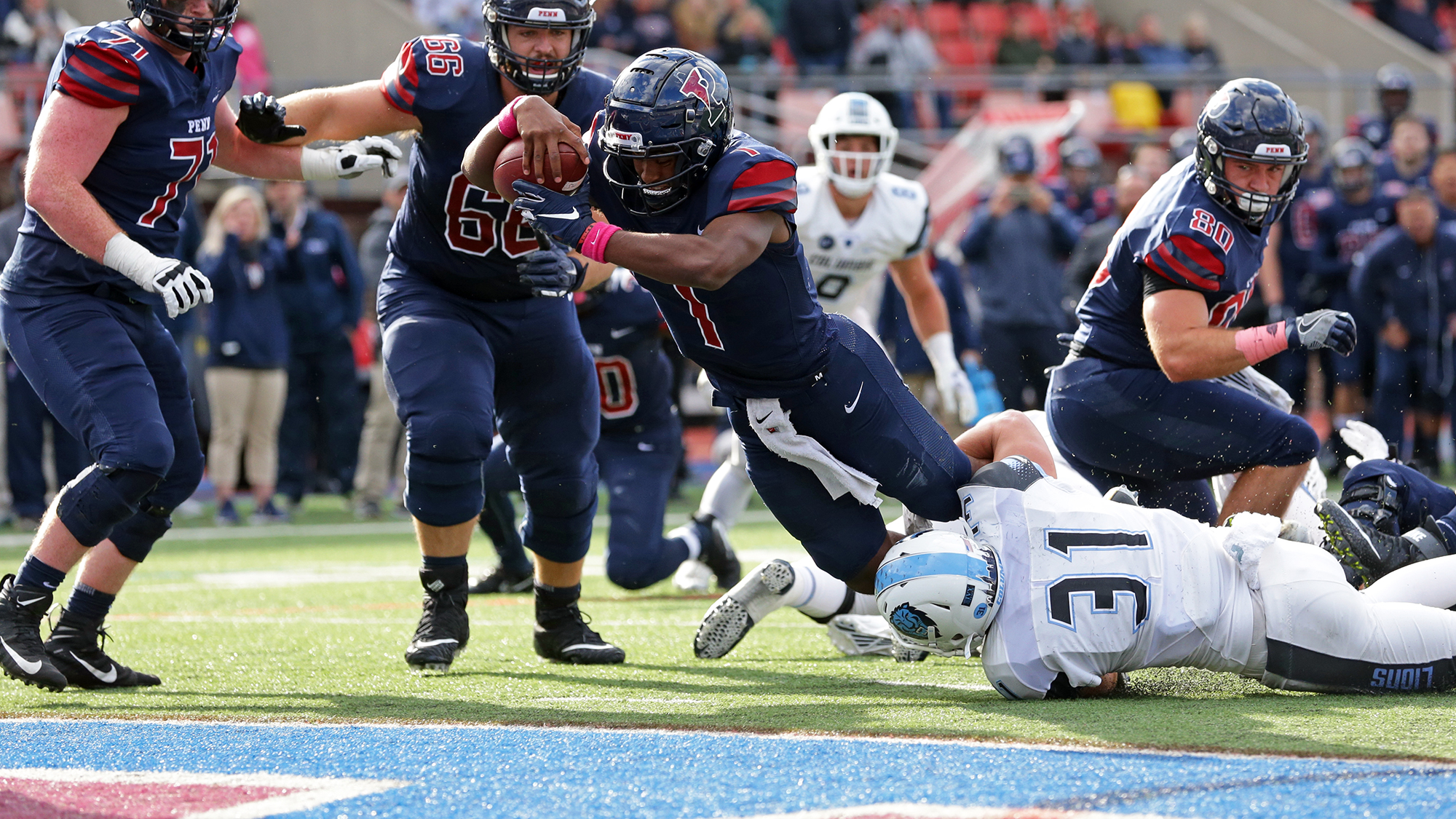 It wasn't pretty, but a win is a win.
The Penn football team overcame offensive struggles in the red zone on Saturday to pull out a 13-10 win over Columbia at Franklin Field.
On five different drives, the Quakers advanced to first-and-goal, but they could only come away with 13 points.
Penn marched down the field on the opening drive of the game, all the way to the Columbia 5-yard line, but had to settle for senior placekicker Jack Soslow's 19-yard field goal.
The Red & Blue used a 10-play, 95-yard drive to move the ball to the Columbia 6-yard line in the second quarter, but had to make do with a 21-yard field goal from Soslow.
Before halftime, the Quakers had a chance to increase their 6-0 lead. They drove the ball to Columbia's 8-yard line, but penalties pushed them back to the 28. Soslow's 45-yard field goal fell short.
Columbia took the lead in the third quarter after recovering a muffed punt at the Quakers' 21-yard line. Lions quarterback Josh Bean connected with wide receiver Kaleb Pitts on a 21-yard touchdown.
A shanked punt by Penn gave Columbia excellent field position. Kicker Chris Alleyne nailed a field goal to give the Lions a 10-6 lead.
Penn's 11-play, 67-yard drive pushed the ball to Columbia 5-yard line, but Soslow's 25-yard field goal in the beginning of the fourth quarter sailed wide right.
The fifth time on first-and-goal was the charm for the Quakers. Sophomore quarterback Ryan Glover scored on a four-yard run with around seven minutes left in the game to put the Quakers ahead 13-10. 
The Lions made one last effort, but freshman defensive back Mohammed Diakite intercepted the ball to seal the win.
Glover finished the game 14 for 22 for 185 yards through the air, and 10 rushes for 67 yards and a touchdown on the ground.
Junior running back Karekin Brooks had 19 rushes for 68 yards. Junior running back Abe Willows had 9 rushes for 67 yards.
Senior outside linebacker Jay Cammon had 9 tackles (6 solo), 1 and a half tackles for loss, and half a sack. Diakite had 8 tackles (6 solo) and 1 interception. 
Penn is 4-1 overall and 1-1 in conference play headed into Friday's contest against Yale at Franklin Field.