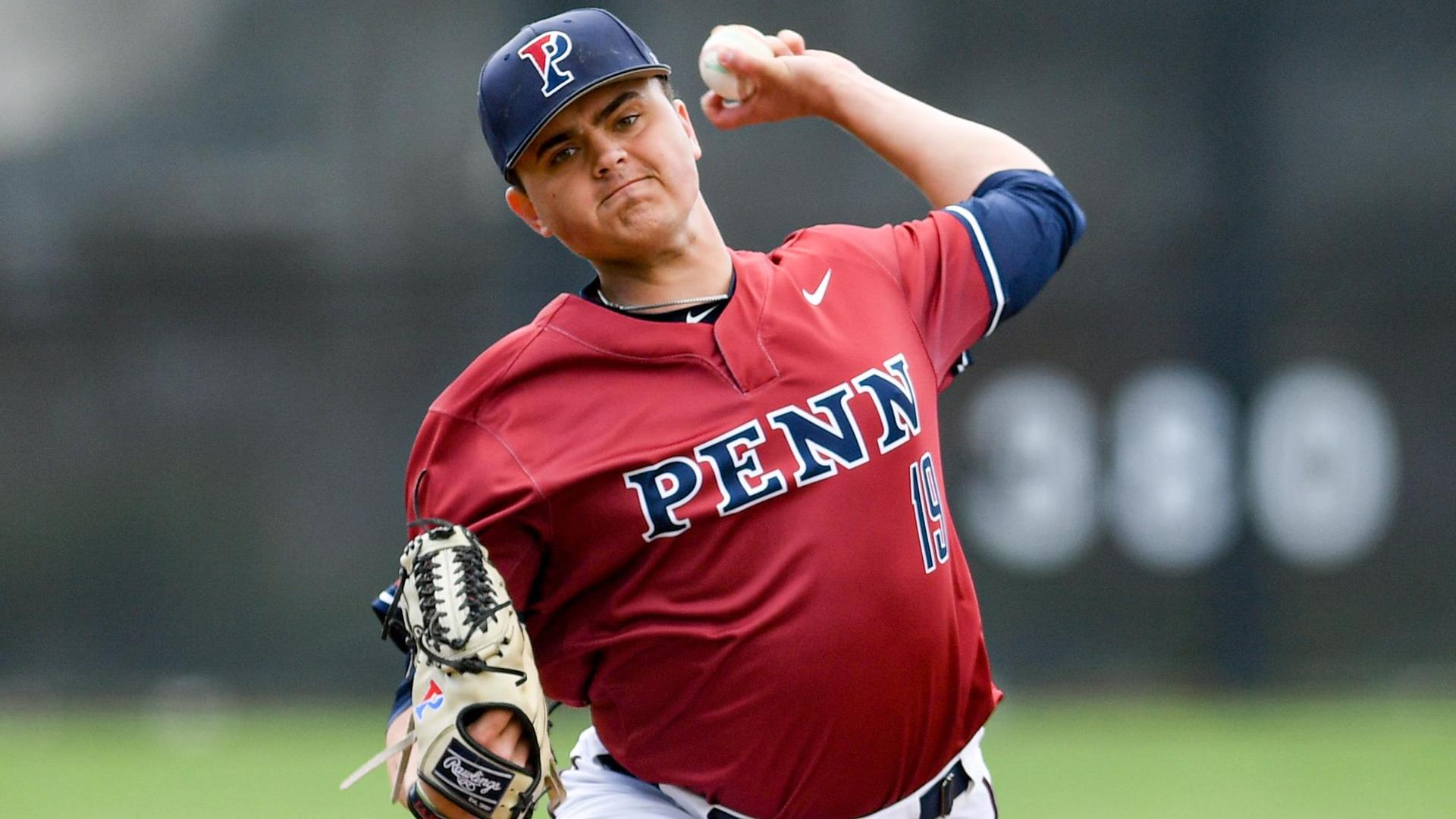 Owen Coady, a fourth-year pitcher on the baseball team, has been named Ivy League Pitcher of the Week.
In Penn's 6-1 win over Lamar on March 3 in Beaumont, Texas, Coady pitched seven innings, struck out four batters, and surrendered only one hit, one run, and one walk. The victory—in the first ever meeting between the two teams—was Coady's first of the season, and also the first for the Quakers. Fourth-year catcher Jackson Appel was 2-4 with two RBIs and one run. Third-year third baseman Wyatt Henseler batted 2-4 with one RBI.
Coady retired the first 16 batters he faced and had a perfect game going until he gave up a one-out double in the bottom on sixth inning. The one run scored by the Cardinals came on an unearned run in the bottom of the seventh. Fourth-year pitcher Bryce Mangene picked up the save.
The seven innings pitched by Coady were a career high. The Larchmont, New York, native is 1-1 on the season with nine strikeouts and a .171 opponent batting average.
Penn is on an eight-game road trip through Sunday. They play Nicholls State on March 8 in Thibodaux, Louisiana, and Tulane in New Orleans from March 10-12.