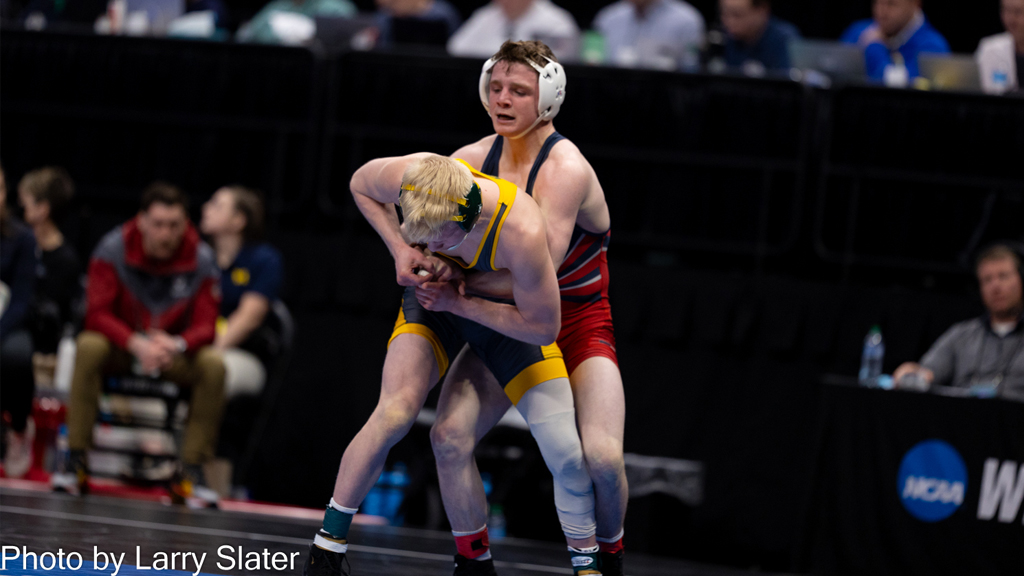 If college wrestlers had theme music like WWE superstars, sophomore CJ Composto of the wrestling team could walk out to Moneybagg Yo's "Rookie of the Year." (There was no season last year because of the coronavirus.)
The 141-pounder has earned unanimous First-Team All-Ivy honors, Ivy League Rookie of the Year recognition, NCAA All-American accolades, and, most recently, the Eastern Intercollegiate Wrestling Association (EIWA) Freshman of the Year award.
From Westfield, New Jersey, Composto finished the season with a 20-6 regular-season record, including a 5-0 mark versus Ivy League opponents and a 9-0 record against EIWA foes.
Wrestling at the Patriot Open in Fairfax, Virginia, on Dec. 5, Composto defeated his first opponent in only 40 seconds.
After becoming the first Quaker in 10 years to be named Ivy League Rookie of the Year, Composto made it all the way to the finals of the EIWA Championship in early March, where he fell to Columbia's Matt Kazimir.
At the NCAA Division I Wrestling Championships in mid-March, Composto, a No. 12 seed, finished eighth, defeating No. 21 seed Dylan Droegemueller of North Dakota State, No. 5 seed Andrew Alirez of Northern Colorado, and No. 24 Stephan Micic of Michigan, a three-time All-American and Olympian, on his road to All-American glory.
The wresting team finished second at the EIWA Championship, their best finish since 2010.