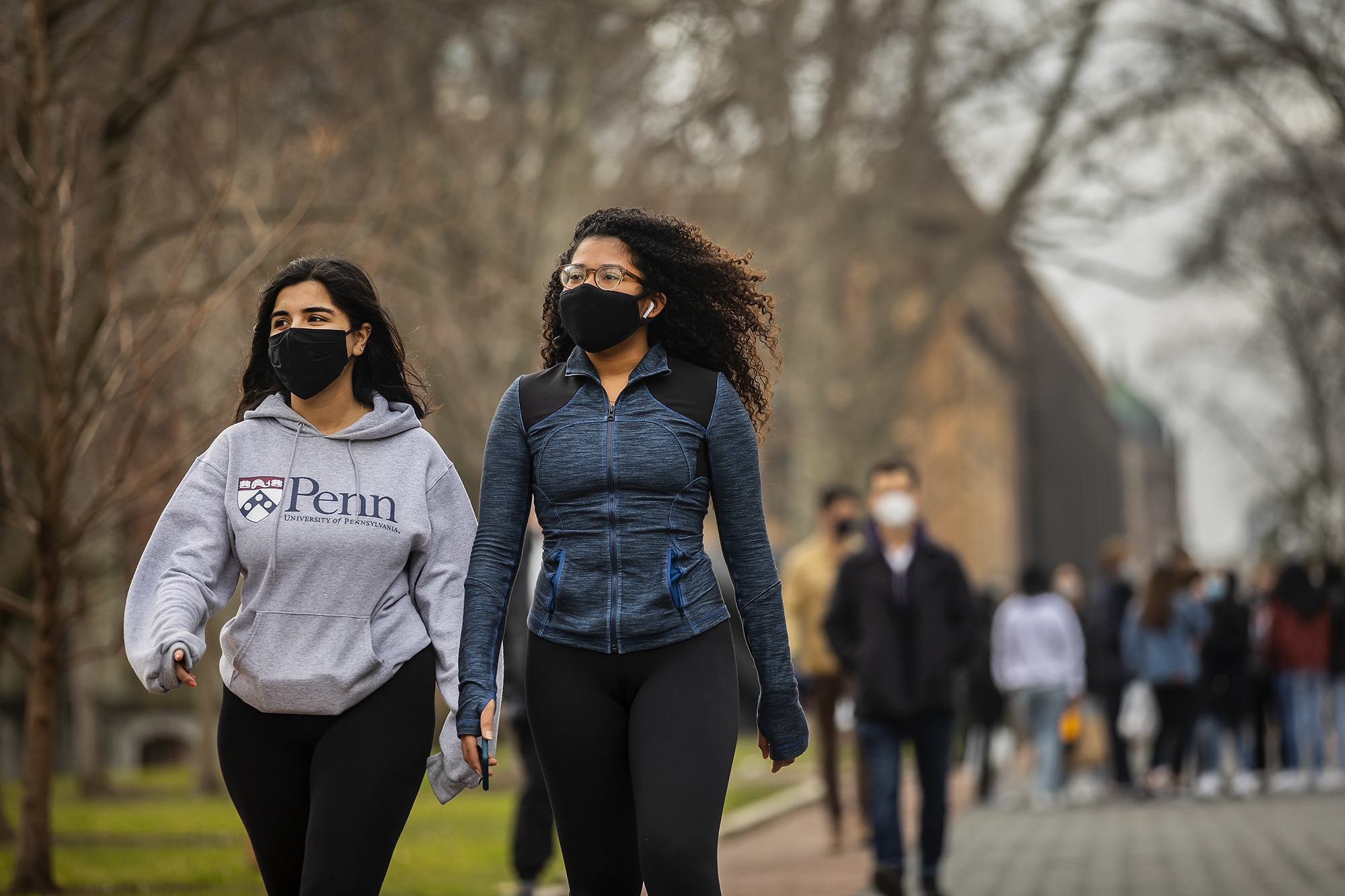 The online conference "Momentum 2021: The Power of Penn Women" takes place Friday, Oct. 1, through Sunday, Oct. 3, and features a who's who lineup of University alumni and Penn community members. The event joins together some of Penn's most acclaimed voices, with keynotes from: Penn President Amy Gutmann, former Penn President Judith Rodin, Wharton Dean Erika James, Angela Duckworth, a professor of psychology and faculty co-director of the Penn-Wharton Behavior Change for Good Initiative, and Penn alums Elizabeth Banks, a Hollywood mogul and actress, and Stacey Snider, the former chairperson of 20th Century Fox.
"Penn women are nothing short of extraordinary," Gutmann says. "Innovators. Leaders. Changemakers. And so much more. Together, Penn women make the world remarkably better. The much-anticipated Momentum 2021 conference isn't to be missed, and I look forward to being a part of this incredible event alongside an inspiring gathering of alumni and friends of the University."
The multi-day event will feature five keynotes, 16 breakout sessions, nine salon sessions, 10 school and center meetups, and more than 70 expert speakers. The cost to attend is $25, which includes access to session recordings after the conference concludes. There are promo codes for eligible faculty, staff, and students to receive a fee waiver. They may send an email to: momentum2021@alumni.upenn.edu. Registration is currently open.
"The network of Penn faculty and alumni is incredibly rich. We have been able to showcase amazing women who are achieving at the highest levels in their lives and their work," says Ali Shapiro Cudby, a Penn alum and conference tri-chair. "No matter what your areas of interest, we have topics that will be compelling and inspirational."
The Momentum 2021 tri-chairs have been dedicated to the principles of diversity, equity, and inclusion since the planning began, Cudby says.
"When we started planning this conference, University Trustee and conference tri-chair, Claire Lomax, was instrumental in helping us shape our DEI principles," she says. "They became the bedrock of our planning, and that commitment is evident in our lineup of both speakers and volunteers. Momentum 2021 is an inclusive and trans-affirming conference."
More than 115 host committee members, 70 planning committee members, and upwards of 60 campus partners have spent the past three years working to design a conference that recognizes the local and global impact of Penn women.
"No matter when you graduated, where you live, what you studied, or how engaged with the University you have been previously, this dedicated group of volunteers have ensured all attendees will feel welcomed, celebrated, and have unique opportunities to learn from and with other members of the Penn community," says Alyssa D'Alconzo Thomas, director of Alumni Education, Alumni Travel, and Career Networking.
The conference was originally conceived as Momentum 2020, and planned as an in-person event on campus. When the pandemic hit, the plans shifted to a virtual venue. Kelly Porter O'Connor, director of marketing & communications for Penn Alumni Relations, says the decision to move to an all-virtual conference provided the opportunity and challenge of connecting to the global Penn community.
"We depended on the Momentum volunteer committee to encourage participation through their personal networks and Penn networks, including the Association of Alumnae, Trustees Council of Penn Women, Penn Alumni Regional Clubs, Penn Spectrum, class communications, and through MyPenn, the new alumni community," she says.
To date, registrants represent 70 class years, all 12 schools, and more than 35 countries.
To kick off the conference, three types of salon sessions will be held on Friday, Oct 1. The sessions are optional and run concurrently with school and center meetups.
"Since we created Momentum 2021 to reach Penn alumnae around the world, it was important for us to make the conference as interactive as possible starting with the salon sessions on Friday," conference tri-chair and Penn alum Katlyn Grasso says. "Participants will have the opportunity to meet fellow attendees during one-on-one industry networking sessions and small group 'how to' sessions focused on negotiation, comedy, and dance."
Among the many online offerings will be the Momentum 2021 Marketplace. It is a central online hub showcasing innovative Penn entrepreneurs, owners, founders, authors, artists, and food and wine purveyors.
"It's always dazzling to see the array of talents Penn alumni bring to any event, and the marketplace is a fantastic arena to showcase those talents," says Cudby.
The Marketplace is open through Sunday, Oct. 10, and many of the virtual displays will include discounts for conference participants.
In addition to an incredible lineup of events for the conference, attendees will have the opportunity to participate in the Momentum 2021 Service Project, supporting Penn Reads. Spearheaded by the African-American Resource Center, the Momentum 2021 campus partner, this program provides books and audio books to daycare centers and schools in Philadelphia.
"Impact is one of the driving goals of Momentum 2021, and the Service Project has been a great way to engage attendees to make a difference in the Philadelphia community," says Grasso.
To participate in Penn Reads, go to https://tinyurl.com/445vnnaj to make a purchase from the curated list of books.
For full conference details and to register, visit www.alumni.upenn.edu/momentum2021.