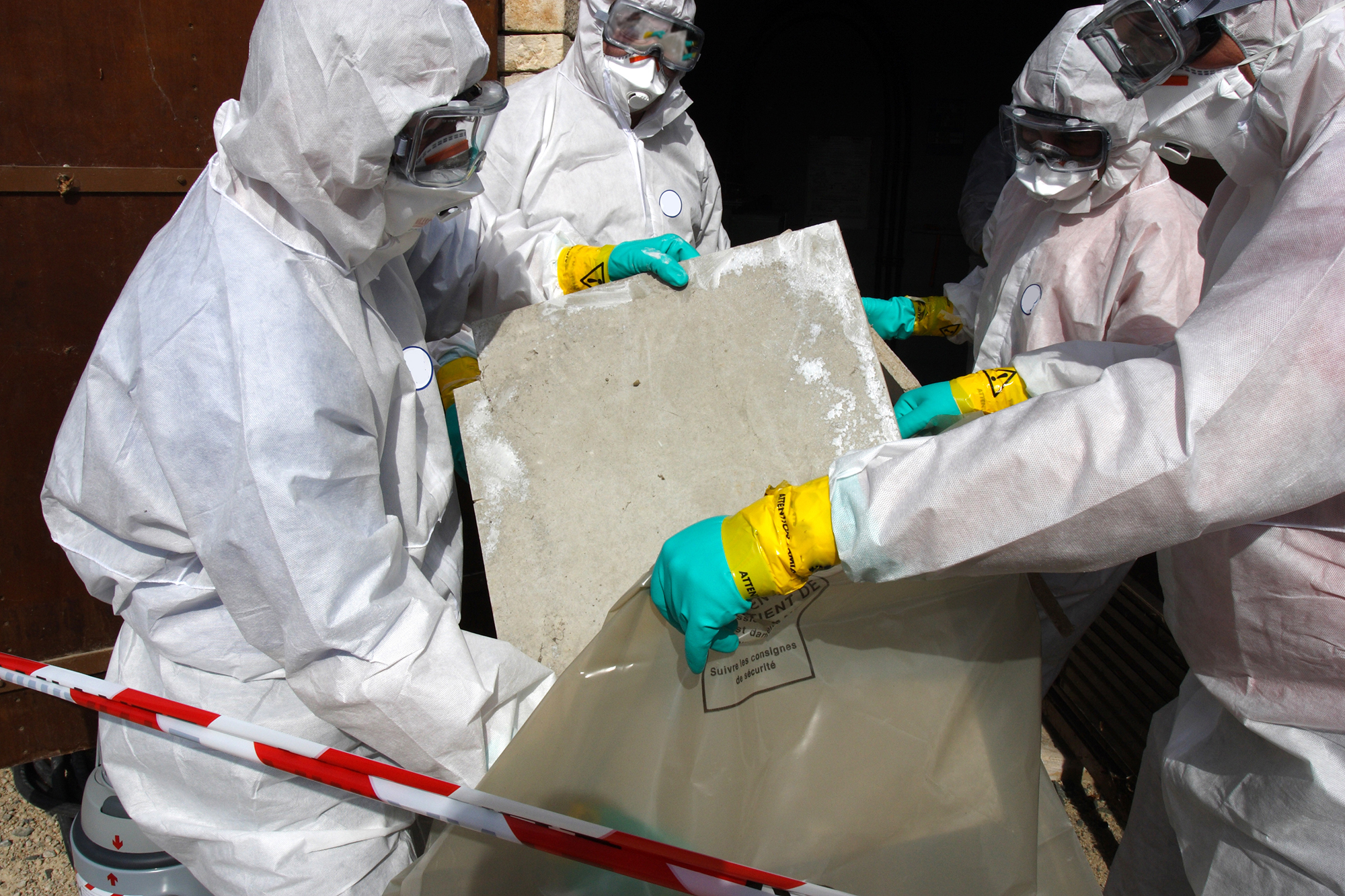 The School District of Philadelphia has an ongoing asbestos crisis that, as of Feb. 12, has closed seven schools this academic year for varying intervals of time. Hundreds of reports of damaged asbestos in city schools have been filed in the district's system, which the administration has yet to resolve.
Asbestos, a material mined in the ground, is one of six fibrous silicate metals. Useful because it is chemically non-corrodible and fire- and heat-resistant, it has been used in roof shingles, ceiling and floor tiles, brake linings and pads, and as insulation on pipes. Although no longer excavated in the United States, it can be imported and is still utilized in the manufacture of brake pads.  
Ambler, Pennsylvania, about 14 miles outside of Philadelphia, was formerly home to the biggest asbestos manufacturing facility in the world. Giant piles of asbestos were stationed all around the city, the so-called "white mountains of Ambler." The Environmental Protection Agency (EPA) has remediated these sites by covering them with clean soil and plants designed to keep people from coming in contact with the asbestos and prevent the asbestos from contaminating the air.
As asbestos deteriorates, it can release hazardous small fibers into the air. When inhaled, these fibers can cause lung cancer, asbestosis, or scarring of the lung tissue, mesothelioma, a deadly cancer of the lining of the lungs, and other asbestos-related diseases, which can take decades to manifest. 
Homes, schools, and buildings built before 1980—the majority of structures in Philadelphia—have a higher risk of containing asbestos, usually covering pipes or in roofing tiles. 
Each year, approximately 50,000 people in the United States die from asbestos-related diseases, and more than 100,000 people perish worldwide.
Penn Today spoke with Ian A. Blair, a scientist at the Perelman School of Medicine who has worked on community-based concerns about hazardous asbestos waste in Ambler, and Marilyn Howarth, an occupational and environmental medicine physician at Penn Medicine and a technical adviser on the Philadelphia Healthy Schools Initiative, about the dangers of asbestos, how it harms the body, the crisis in the school district, and why there is no safe level of asbestos. 
Ian A. Blair is the A.N. Richards Professor of Pharmacology at the Perelman School of Medicine, an investigator at the Abramson Cancer Center, and director of the Penn Superfund Research and Training Program, which focuses on developing biomarkers for personalization of asbestos risk, methods for remediating asbestos, studies on asbestos transport, the development of chemoprevention strategies to prevent asbestos-related diseases, and their potential use to improve human health in the community.
Marilyn Howarth is Adjunct Associate Professor of Emergency Medicine and Systems Pharmacology and Translational Therapeutics at the Perelman School of Medicine and director of the Community Engagement Core at the Center of Excellence in Environmental Toxicology at Penn Medicine, where she engages health professionals, regulators, legislators, communities, and researchers around environmental health science to improve environmental health. She is also a senior fellow at the Center for Public Health Initiatives.