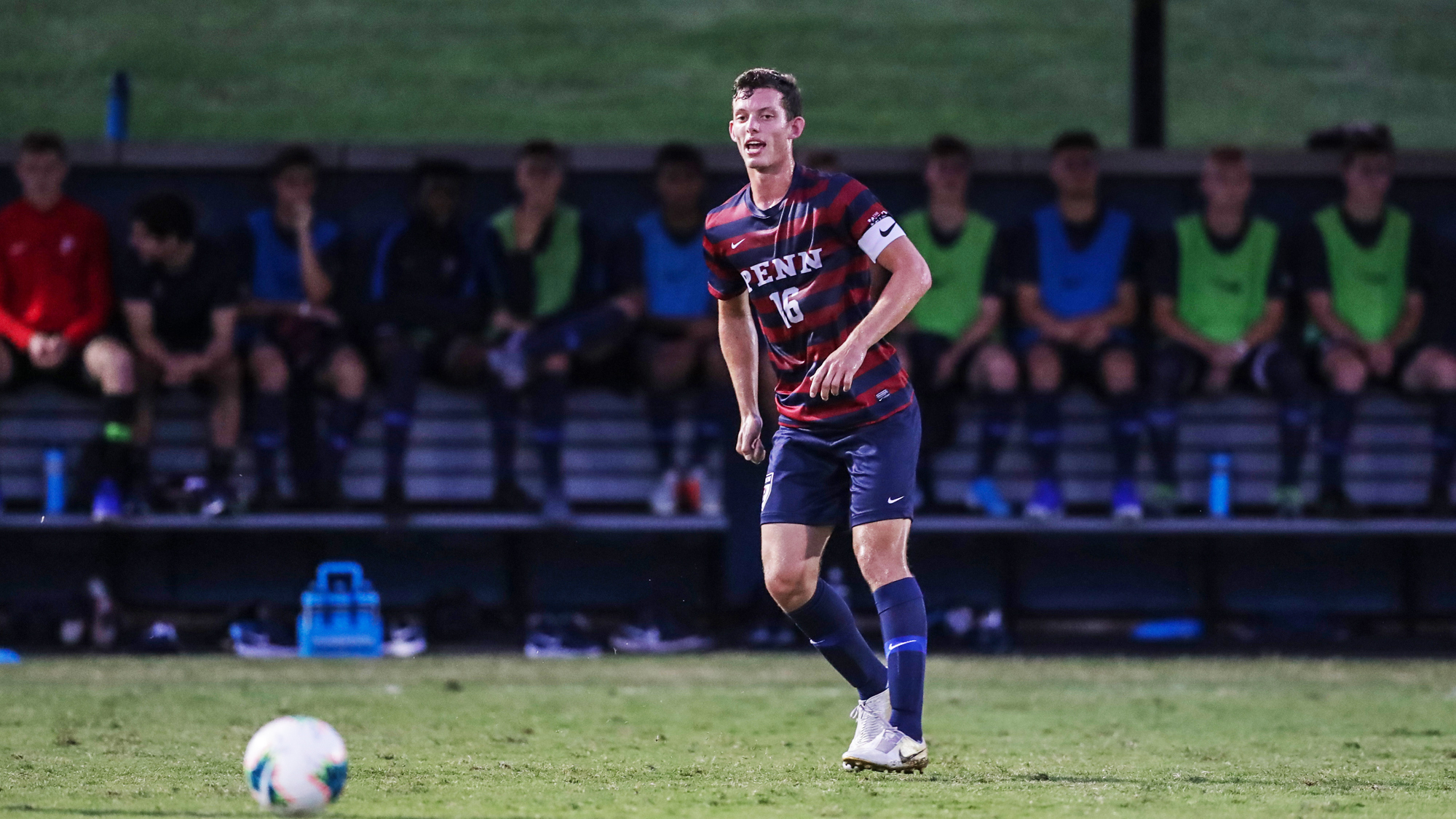 Alex Touche, a junior defender and captain on the men's soccer team, has been selected Philadelphia Soccer Six Defender of the Week for his clutch performance in a 1-1 draw against No. 24-ranked Rutgers and team defense in a 1-0 win over cross-town rival Temple. 
Last Tuesday versus Rutgers at Rhodes Field, Touche scored the game-tying goal in the 70th minute, assisted by senior midfielder Brandon Bartel. The goal was Touche's first of the season.
The Quakers outshot the Scarlet Knights 11-4. Penn's defensive/midfield unit of Touche, Bartel, senior defender Casey Barone, freshman midfielder Kai Lammers, and junior defender RC Williams played all 110 minutes in the double-overtime game.
Facing Temple on Saturday at Rhodes Field, Touche helped the Quakers keep the Owls off the scoreboard. Temple had nine shots and four shots on goal. Junior midfielder Joey Bhangdia scored the game-deciding goal in the 54th minute.
An Albuquerque, New Mexico, native, Touche was a First-Team All-Ivy selection last season and led the team with five goals. He was a Second-Team All-Ivy honoree as a freshman.